MOE'S Home Collection gets ahead of the hue with top PANTONE® colour picks for 2015
Do darker days and frosty nights have your space feeling more dreary than cheery? Take a cue from the PANTONE® Fashion Colour Report for Spring 2015 and freshen up your palette with vibrant pieces from MOE'S Home Collection.
Whether it's an understated red, a brilliantly tropical blue or a soft, nature-inspired neutral, these eclectic pieces will add a refreshingly minimalist and subdued air to any space while keeping both home and homeowner well ahead of the colour curve.
Herewith, MOE'S top picks for PANTONE®'s key hues for 2015, including Aquamarine, Scuba Blue, Toasted Almond, Strawberry Ice and more.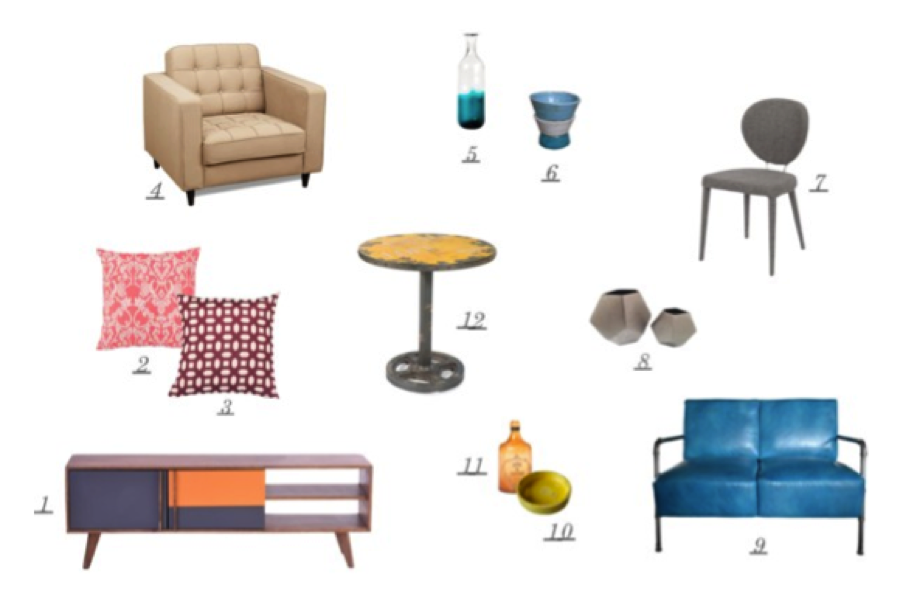 1. Bliss TV Cabinet, $795.00 – PANTONE® Tangerine
2. Vine Print Cushion in Red, $26.95 – PANTONE® Strawberry Ice
3. Red Lattice Cushion, $19.95 – PANTONE® Marsala
4. Romano Club Chair, $535.00 – PANTONE® Toasted Almond
5. Tall Vase in Teal/Clear, $69.00 – PANTONE® Scuba Blue
6. Duo Bowl, $46.95 – PANTONE® Aquamarine
7. M2 Paloma Dining Chair in Grey, $219.00 – PANTONE® Glacier Grey
8. Large Verge Vase in Silver, $79.00 – PANTONE® Glacier Grey
9. Royce 2-Seater in Blue, $1,785.00 – PANTONE® Classic Blue
10. Plate in Yellow, $47.95 now $29.00 – PANTONE® Custard
11. Cistern Vase in Amber, $59.00 – PANTONE® Tangerine
12. Wheel Table Round in Yellow, $289.00 – PANTONE® Custard