If you haven't had the opportunity to experience Fly Over Canada, and want to get into the holiday spirit, I highly recommend you visit the Christmas edition. Join Santa and his elves as you fly across Canada, and make a magical stop at the North Pole.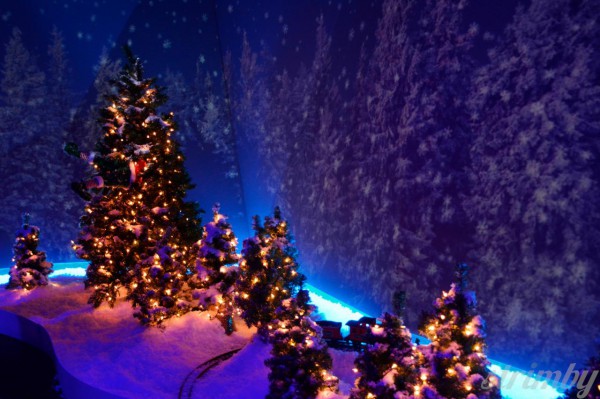 Cheerful holiday decor greets you when you arrive, and once you're ushered into the pre-show area you're transported into a wintery forest complete with snow falling from the ceiling. A photo area is set up for you to take a picture of your family before the ride.
Fly Over Canada is a flight simulation that features landscapes spanning across our spectacular country. Guests are strapped into their seats, as ride technology simulates the feeling of gliding smoothly over stunning scenery from the East to West coasts and up to the Arctic. The simulation includes the sensation of flying, cool water mists and scents that enhance the overall experience.
The Christmas edition challenges guests to spot the North Pole elves who are galavanting across the country instead of working away in Santa's workshop. Much to the delight of children, guests are treated to a special look into where Santa Claus calls home — a hidden village located at the North Pole.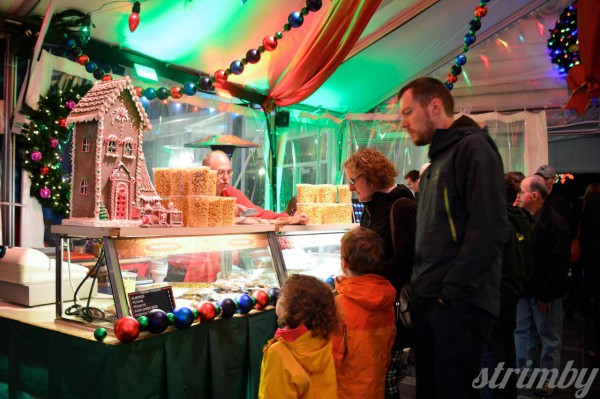 While the ride itself is not very long, you can't help but feel holiday spirit as you leave. All ages will enjoy the experience but children in particular will love the magical ride. Enjoy some treats and view your group photo before you leave.
The Christmas edition of Flyover Canada runs until January 4, 2015. Save by buying your tickets online at the Fly Over Canada website. Please note that children must be at least 40" (102 cm) tall to ride.
While you are down at Canada Place, wander over to Jack Poole Plaza and check out the massive Christmas tree. A decorated 50-foot, Rockefeller-style Christmas tree is on display until early January.