Wine Adventures Magazine blends science with wine for a delicious social psychology experiment on LOVE.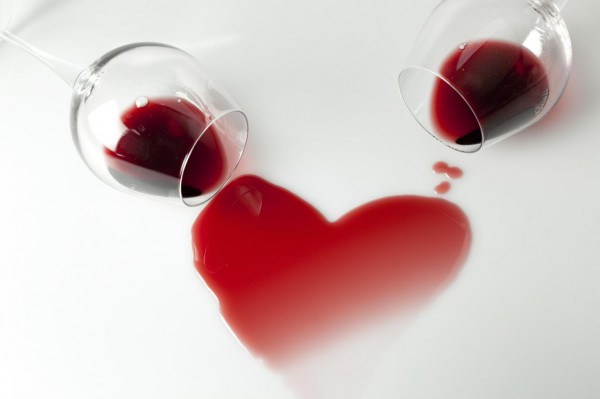 What if science showed that a series of questions asked between two strangers gets them close to each other? What if couples could be formed or strengthened as a result of these questions? Are you curious to see what happens? Would you like to sip some LOVEly wine in the process?
Based on an intriguing psychology experiment that led to two strangers falling in love and getting married, journalist + sommelier Gloria Chang is leading a wine tasting that may have you falling in love with a person, in addition to the wines that will be poured.
Each single participant will be asked to fill out a questionnaire beforehand to increase the chances of a successful match. You will mingle and sip wine. You will go through a fun process of asking the person with whom you've been matched a series of questions – learning about yourself and helping science along the way. Mingle some more to end the eve with the remainder of the wine tasting. Six months later, there'll be a followup to see if any successful matches have been made.
Take it from science. There's a 90% chance of fun from the experience of getting close to a stranger (or partner. See links for details). There will be LOVE-ly wine of course. And you may just end up falling in love with a person in addition to the wines. For the story behind this tasting: To Fall in Love, Come to this Wine Tasting. (http://wineadventures.ca/fall-in-love-wine-tasting)
For tickets and details: http://love-science-winetasting.eventbrite.ca
About Wine Adventures Magazine + Sommelier Services
Founded by seasoned journalist and sommelier Gloria Chang [gloriachang.pressfolios.com], Wine Adventures provides independent wine journalism and sommelier services. We specialize in social, small-group #SniffandSip wine workshops and #WineAdventure feature story tastings that take you on a multimedia sensory journey to a wine region to tell you the story behind every sip. As storytellers, we also do theme tastings that delve into current social and cultural movements and trends. Our Fall in Love, Sip Wine, It's Science! Valentine's Wine Tasting is one of those special tastings. It blends science with wine lovers for a delicious social psychology experiment.
Facebook: http://facebook.com/foodandwineadventures
Twitter: http://twitter.com/IMBIBEandSAVOUR
Google+: http://google.com/+WineadventuresCaMagazine