BRIDES CAN GET AN ENTIRE WEDDING PLANNED AND PAID FOR THROUGH THE WIN YOUR WEDDING CONTEST!
TO WIN TWO TICKETS TO THE SHOW:
Sign-up for our newsletter and leave a comment telling us who you will take to the show!
The Fraser Valley Wedding Festival is coming up on Monday March 2nd, 2015, at the Cascades Casino Resort in Langley, B.C. The show is celebrating its 10th anniversary by entering all brides for the chance to win a FREE wedding. There will be over 45 vendors with experience ranging from photography, cakes, wedding decorations, and wedding planners – anything a bride could need will be featured at the Fraser Valley Wedding Festival.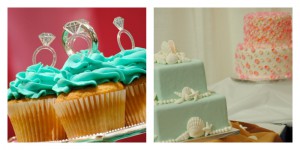 Attendees can take an evening off from wedding planning and be inspired and delighted by the 10th Annual Fraser Valley Wedding Festival, happening Monday March 2nd, 2015, from 4-8pm at the Cascades Casino Resort in Langley, B.C.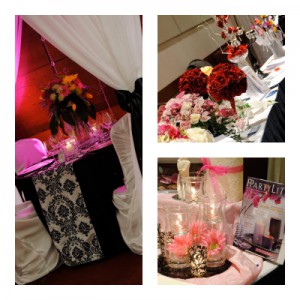 "I am so excited and proud to have made it 10 years," says event producer Tamara O'Brien. "It is just so much fun. I want brides to be able to meet, mingle, and sample!" Visitors can bring their friends, enjoy the many free samples of cake, food, and wine, and the get the inspiration needed to make sure their wedding day is extraordinary in every way. To celebrate the 10th year of the Fraser Valley Wedding Festival, all brides are entered to win a FREE wedding, and all attendees also receive a FREE swag bag upon entry.
From the smallest ceremony to the grandest event, everything needed for a perfect day is featured under one roof. Whether visitors are looking for Fraser Valley-based vendors for their wedding, or simply interested in inspiration for that special day, they will leave the show feeling inspired and amazed by the variety of options available.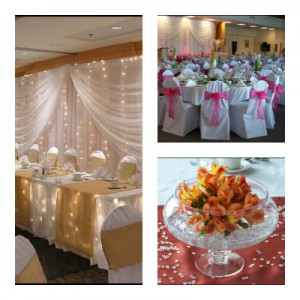 If attendees are searching for that exquisite cake to top off a reception, Sugar Patisserie is a world-class bakery by a local pastry chef who has also competed in pastry competitions on the international stage. To best document the beginning of a journey together, visitors can get the opinions of experienced wedding photographers such as Stanton's Photography, who has been in the business for over 20 years. And to learn about the countless breathtaking floral arrangements available for ceremonies and receptions, Celebrate the Moment will be on hand sharing their 25 years of experience in decorating and planning weddings.
Celebrate the Moment
The 10th Fraser Valley Wedding Festival (www.fraservalleyweddingfestival.com) is happening on Monday, March 2nd, 2015 from 4-8pm at the Cascades Casino Resort located at 20393 Fraser Highway in Langley B.C. General Admission is $10 or FREE for brides, and can be purchased at the door. One dollar from every ticket sale is donated to the Canadian Cancer Society.
Facebook: www.Facebook.com/FraserValleyWeddingFestival
Twitter @FVWeddingFest