This spring, Starbucks is transforming its pastry case in Canadian stores with the introduction of La BoulangeTM pastries. La Boulange is the iconic San Francisco pastry shop founded by renowned French chef, baker and cookbook author Pascal Rigo. Starbucks is excited to offer La BoulangeTM authentic, French-inspired pastries – wholesome, real food that not only tastes great, but is made with ingredients you can recognize.
The Starbucks and La Boulange Story
In June 2012, Starbucks acquired La BoulangeTM Bakery for US $100M and began an alliance, marrying each company's respective passions for and expertise in coffee and food.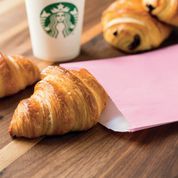 In 2013, Starbucks successfully launched La BoulangeTM products in stores across the United States.
Beginning March 3, 2015, Starbucks will transform the pastry case in Canadian Starbucks stores with La BoulangeTM products Canada is the first market outside of the United States to experience the La BoulangeTM range of pastries.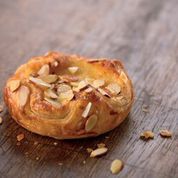 La BoulangeTM pastries will roll out in British Columbia and Ontario stores in early March, which make up more than 70% of Canadian Starbucks locations.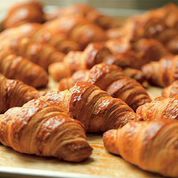 La BoulangeTM products will be available in Quebec and Atlantic markets at the end of March and in Alberta, Saskatchewan and Manitoba in June.
About Pascal Rigo & La Boulange
La BoulangeTM is a popular San Francisco-area artisanal bakery known for its traditional French pastries and other baked goods — all made from scratch using simple, fresh ingredients.
Born in Bordeaux, France, Pascal Rigo was seven years old when he began helping out at the village bakery, where he was exposed to the craft and tradition of French baking. He worked in Paris and Bordeaux, learning from reputable bakers before becoming a certified baker himself.
Pascal later moved to California and, in 1995, founded Bay Bread on Pine Street in San Francisco's Pacific Heights neighbourhood. Since then, Pascal and his team have grown the small wholesale bakery to a handful of large artisan bakeries across California and more than 20 La BoulangeTM cafes across the Bay Area.
"I was struck immediately by his high standards and the pride he took in creating an uncompromising customer experience. It became clear that Pascal's commitment to the quality of La Boulange's French- inspired artisanal fare would complement Starbucks own commitment to sourcing and roasting the highest-quality coffee and crafting the perfect beverage. Our shared values and our businesses' cultural similarities seemed to imply a fated fit. Pascal and I decided to unite our two companies and create what we believe is a uniquely special food and beverage pairing." – Howard Schultz
Excerpt from the La Boulange cookbook, Café Cooking at Home, foreword
by Howard Schultz, chairman, president and CEO of Starbucks Coffee Company.