CONTEST – to enter, leave a comment and you could win four tickets to Once Upon a Dream! 

Sunday, April 19th
All of us have been touched by Disney movies, music, or stories at some point in our lives – as children ourselves, through our own children, through the experiences of our friends, or as adults enjoying Frozen, Maleficent, or the latest remake of Cinderella.
8Wings Vocal Ensemble holds Disney very close to its heart, and that's why we are thrilled to invite you to our spring concert: Once Upon a Dream!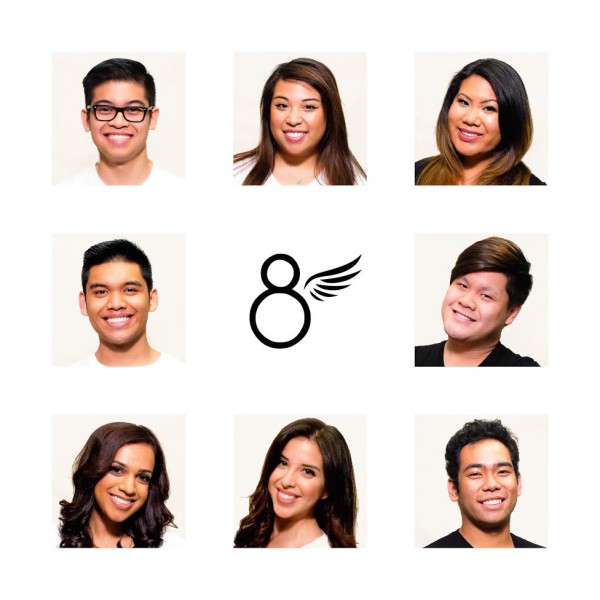 "Once Upon a Dream" features classic Disney favourites revamped into new arrangements, and powerful solos from 8 unique voices. You'll also catch some 8Wings original arrangements from our holiday show, including "Latch" and "I Don't Wanna Miss a Thing."
WHEN: Sunday, April 19th, 2015 @ 8:00 pm (doors at 7:30 pm)
Where: The Hastings Room, 2901 Hastings Street (near the PNE/Hastings Racecourse)
Tickets: $10 General Admission / $7 Children 6-12 / Under 5 FREE
WIN TICKETS: Comment below
ORDER TICKETS: Email hello8wings@nullgmail.com with quantity and ticket type
ONLINE: Limited tickets available, fees apply: https://www.eventbrite.ca/e/8wings-vocal-ensemble-once-upon…
www.facebook.com/8WingsVocalEnsemble
8Wings Vocal Ensemble is a self-directed a cappella group from Vancouver, BC, founded in the summer of 2015 when two of its members were a continent apart.
Its eight members are professionally trained singers – all under the age of 25 – and, collectively, have performed all over the world with groups including the St. Patrick Regional Chamber Choir and Vancouver Cantata Singers.
With diverse personal backgrounds, unique musical tastes and distinctly individual voices, "the Wings" have come together with the goal of providing an accessible musical experience for the wider community.
Blending pop, classic rock, R&B, musical theatre, and traditional choral styles, 8Wings creates a sound experience that truly takes flight.
[Members, from top left: Aldin Agustin, Alyssa Samson, Anna Francia, Elizer Erpilla, Jonathan Lee, Shenette Salgadoe, Jessica Noujeim, Joey Laguio]