With pre-Easter advertising awash in cute little bunny rabbits, parents may be tempted to buy real rabbits or chicks for their children this holiday.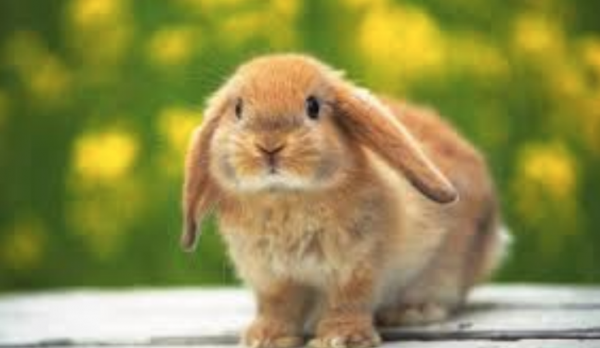 "Little bunnies quickly grow into full-sized rabbits that require a lot of special care and attention, much like any other family pet," says Lorie Chortyk, general manager of community relations for the BC SPCA. "And far too often, we see these bunnies returned to shelters. Or worse, abandoned at a local park where they are unable to fend for themselves."
Instead, parents are encouraged to give their children traditional treats, like chocolate bunnies, eggs and stuffed toys – gifts that can still surprise and delight.
This reminder is just one of the BC SPCA's suggested acts of kindness featured in the year long million acts of kindness campaign. It invites all animal lovers to join together to carry out a million acts of kindness for companion, farm and wild animals in 2015.
Each week, the millionacts.ca website features a new act of kindness for animals – participants can choose to do one act or challenge themselves to do more. "Every act makes an incredible difference for the animals," says Chortyk. "Our goal is to inspire as many 'kindness ambassadors' as possible to help us reach one million acts."
The weekly challenges are something everyone can do, regardless of age or their ability own pets. Examples of the acts of kindness range from switching to cage-free eggs or sharing a shelter animal's profile with friends to emailing local MLAs to encourage their support for animal issues. The acts will be tallied and updated monthly on the millionacts.ca website and will include acts of kindness for abused, injured, neglected and homeless animals carried out by the BC SPCA.
"The BC SPCA was created in 1895 by a small group of caring individuals who had the courage to take a stand against animal cruelty and abuse. Today the BC SPCA is one of the largest animal welfare organizations of its kind in North America," says Chortyk. "What better way to celebrate the vision of our founders than to carry on their legacy of compassion with this campaign?"
Sign up now at millionacts.ca and share the link with your family and friends. If one kind act can change the life of an animal forever, imagine what a million acts will do!
For more information: Lorie Chortyk, general manager, community relations, BC SPCA, 604-830-7179 (cell) or 604-647-1316 (office).