The recently launched "Gourmet to Go" from Chef David at L'Epicerie Gourmand makes lunch an event!
Forget the brown bag and go gourmet, it's easy. Just phone in or fax your order at least a day in advance and have it delivered right to your office or home. What could be easier?
Check out the list of great menu items here Gourmet To Go
I find myself at Granville Island Public Market often and decided to check out the offerings in the display case at L'Epicerie Gourmand. Note to self: get there a little earlier. So if you plan on a take-away or to enjoy your meal at the Market keep in mind the food is freshly made daily and popular items will sellout. I was there late in the day so I had dinner on my mind.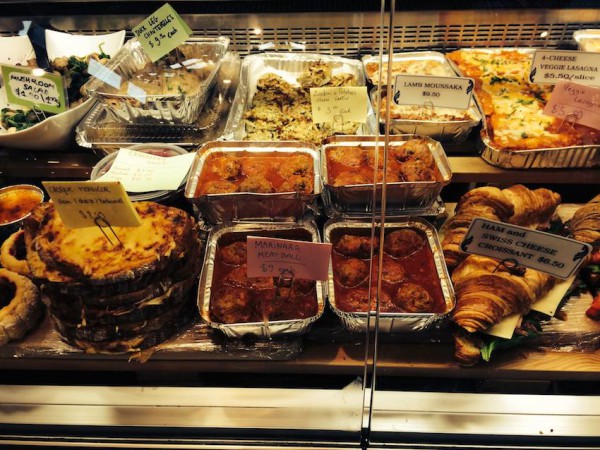 The hot entrees were so tempting as everything looks and smells absolutely delicious. I wasn't ready to eat dinner just yet so I choose an entree from the refrigerated section to take home for later. A scrumptious casserole with eggplant, ground lamb, tomato sauce and oodles of cheese which I took home and heated for my dinner. A generous serving that would feed two light appetites or one very hungry person. At only $7.50 it was a bargain.
So whether you venture out or take the "to go" option you won't be disappointed with L'Epicerie Gourmand.