Dine Out Vancouver Festival, with over two hundred and seventy participating restaurants, is a very popular local event and those who have gone once know to book early.
The list of participating restaurants has grown this year to include Frankie's Italian Kitchen and Bogart's.  Earlier this week, I was invited to a top-secret preview tasting at both of these eateries and I have to say, I was impressed.
We started off at Frankie's Italian Kitchen, located in the Georgian Court Hotel on Beatty, the site of the former legendary William Tell Restaurant.  This site seems to hold some magic, because general manager Raffaele Aiello has opened an impressive restaurant that focuses on authentic home-cooked southern Italian food.  We were taken into the back "cellar", a private dining area that doubles as the wine cellar.
 I was pleased to see a good selection of BC wines as well as an international assortment with a focus on Italian offerings.  Soon, servers brought us samples of the items that will be featured on their Dine Out menu.  Chef Karl Gregg spoke about each dish as it was served.  We started with Sicilian Risotto Balls and Caprese Salad.  Our second course included Veal Ravioli (the tomato sauce was amazing), Saltspring Mussels, and Lobster Agnolotti.  The entrée course featured Bistecca Pomodoro, Jumbo Shrimp Scampi, Seafood Linguini and Marsala Chicken.  We finished with the best Tiramisu ever.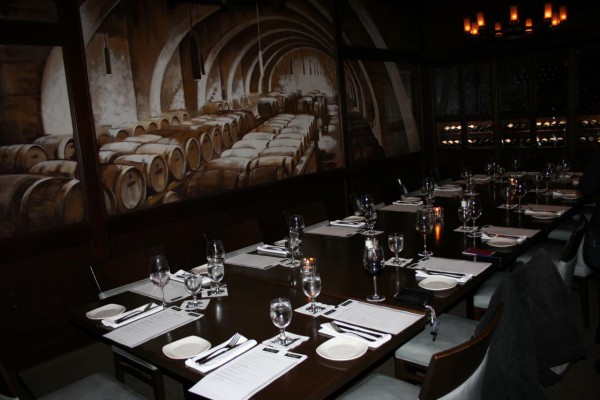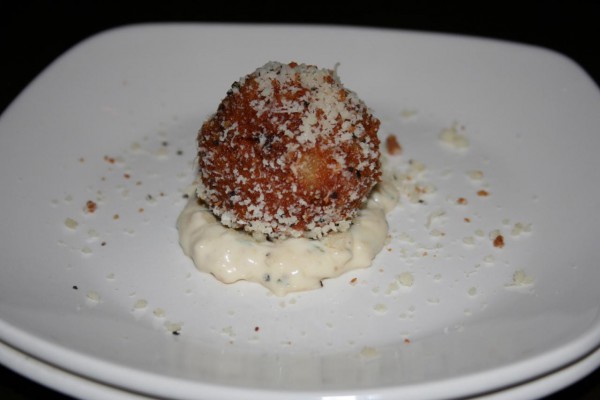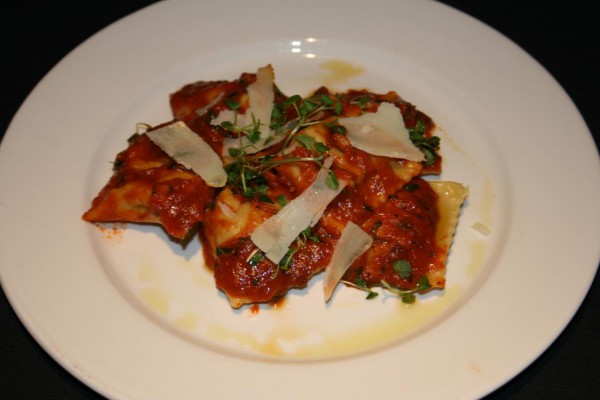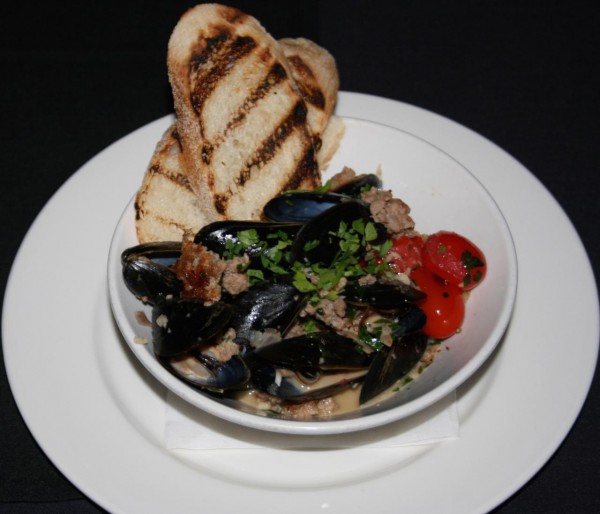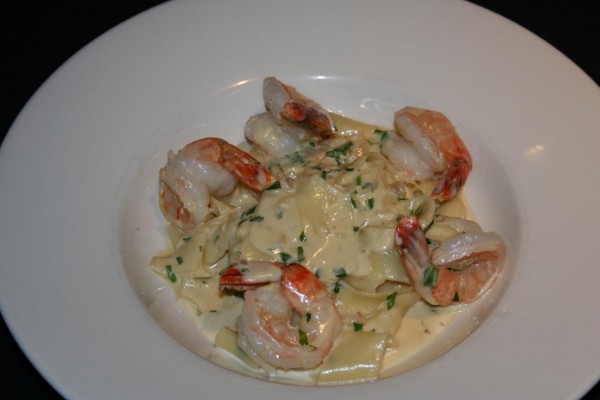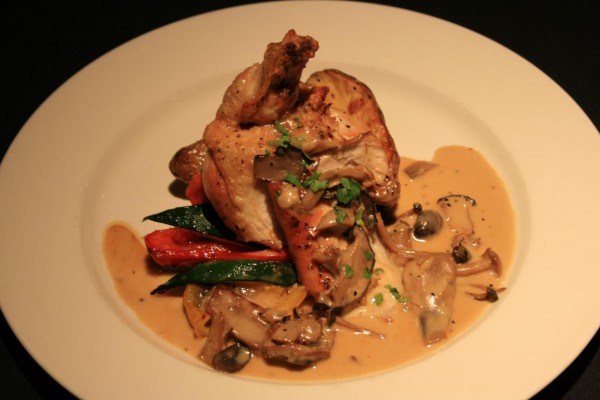 Frankie's Italian Kitchen, opened four years ago, is named for Raffaele's grandfather Francisco. There is a second restaurant in Chilliwack.  The restaurant works with local purveyors and farmers to provide its customers with the freshest food possible.  I hope you'll give them a try and, if you are as pleased as I was, be sure to head back and order from their extensive regular menu.  The Italians, like the French, tend to treat food as an art form.  Food, prepared with love.  You can book online, using Opentable.  It is close to BC Place and Roger's Arena.
http://www.frankiesitaliankitchen.ca/
There was little time to rest, as we were then off to another of Raffaele's eateries, Bogart's, which is just around the corner on Robson.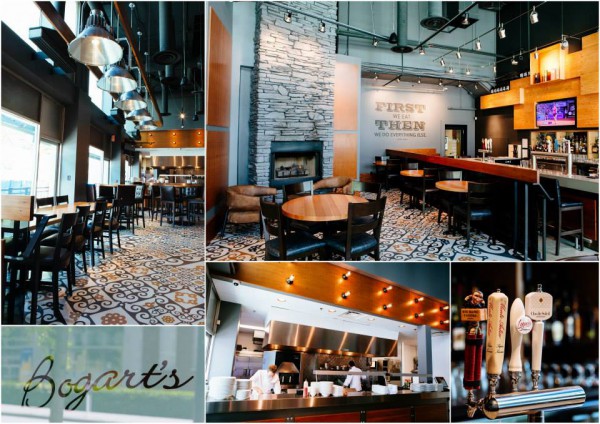 Bogart's, first opened just seven months ago, is a more casual venue, a trendy bar with classy food.  Chef Pascal explained the line up for the night.  Our starters included Golden Beet Salad and Pan Seared Scallops.  This was followed by three mains, Arctic Char, Bison Ribs and Chicken Potpies.  Two, yes two desserts finished the evening, Bailey's Crème Brulee and Chocolate Brownie Cake.  Everything was excellent and cooked to perfection, though the Scallops, Arctic Char and Crème Brulee were my favourites.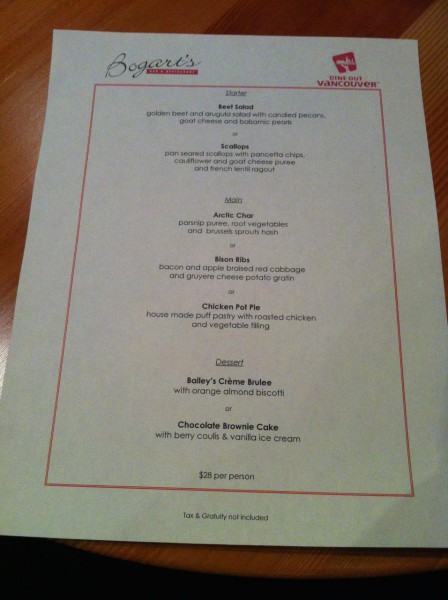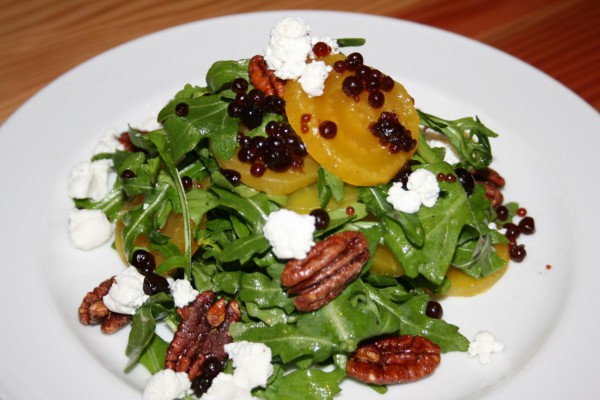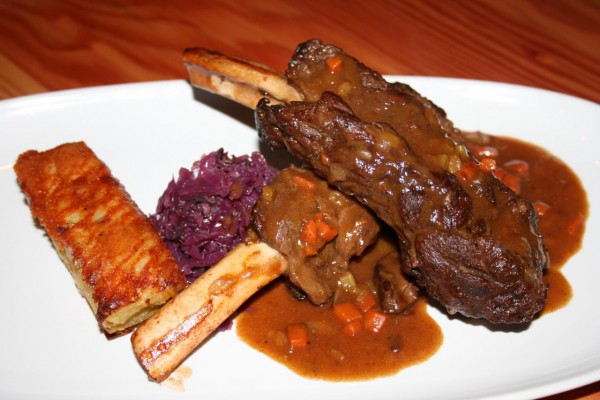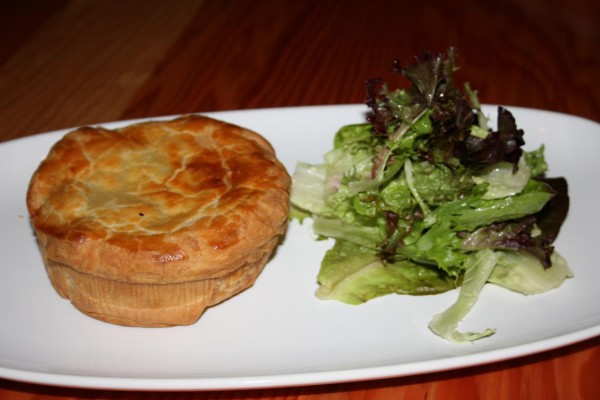 I liked the poster on the wall that quotes the famous American food writer, M. F. K. Fisher, "FIRST we eat, THEN we do everything else".  Bogart's offers a nice selection of craft beers and wines on tap.  Check out their web site to see more of their menu at http://www.bogartsbar.ca/.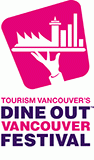 Dine Out Vancouver runs from January 16th to February 1st.  Check it out at http://www.dineoutvancouver.com/