Dine In for Dine Out with French Gourmet from L'Epicerie Gourmande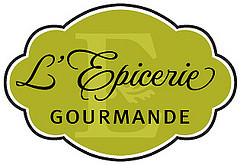 It's that time of year again when Vancouver celebrates all things culinary with the annual Dine Out Vancouver Festival running January 16 – February 1 and featuring  value-priced three-course menus at many of the city's finest restaurants.
Several were booked up within minutes of the reservations going live, while for others, it may be difficult to get into the restaurant of your choice on the day and time you want.
This year, Chef David Iziquierdo of L'Epicerie Gourmande brings you an easy, and tasty, alternative. Set a date with friends, give L'Epicerie Gourmande a call, and order their three-course Dine In Menu for only $28. All you have to do is pick it up, set the table, open a bottle of wine and, et voila, a full French gourmet experience in the comfort and ease of your own home. C'est très simple, n'est-ce pas?
NOTE: Granville Island Market, including L'Epicerie, is closed on Mondays during January.
L'Epicerie Gourmande
Granville Island Public Market,
NE Corner
1689 Johnston Street
Vancouver, BC  Canada V6H 3R9
Hours
Open 7 days a week:
9 a.m. – 7 p.m.
Contact
Phone: 604-653-7317
T: @LepicerieGourm