Parksville will play host to a unique celebration of B.C. wine, beer and food during the annual Parksville Uncorked Wine & Food Festival set to take place February 19 through 22, 2015.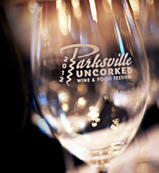 Going into its seventh successful year, Parksville Uncorked hosted by The Beach Club Resort and Tigh-Na-Mara Seaside Spa Resort, has grown to become one of Vancouver Island's signature events. 
Showcasing fine wines and craft beers from around British Columbia paired with food crafted by local chefs that highlight the region's talented farmers and producers, Parksville Uncorked offers a spectacular line up of events for all tastes and palates.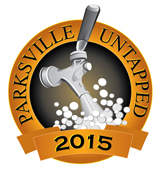 Parksville Untapped – Thursday, February 19
The event kicks off on Thursday evening at the Tigh-Na-Mara Seaside Spa Resort with Parksville Untapped. Featuring craft beers and ciders from around the province paired with local eats, Parksville Untapped's beer tasting leaves no one thirsty. On hand to share their passion and knowledge with guests will be representatives from Phillips Brewing Company, Driftwood Brewing Company and Wolf Under Water amongst many others. 
The event takes place from 6:30 pm until 9:00 pm and tickets are priced at $55 per person.

 Swirl – Friday, February 20
The Swirl Gala hosted by The Beach Club Resort will feature a selection of more than 100 distinct labels from various prestigious wineries from across the province including Joie Farm Winery, Blasted Church Winery and Black Sage Vineyard, to pour tastings of their finest vintages. Wines will be complemented by food pairings prepared by local chefs including Executive Chef Rick Davidson of Pacific Prime Restaurant in The Beach Club Resort and Executive Chef Eric Edwards of Cedars Restaurant and Lounge in the Tigh-Ma-Mara Seaside Spa Resort. 
The event will open its doors from 6:30 pm until 9:00 pm and tickets are priced at $75 per person.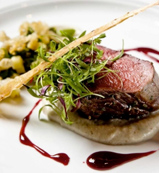 Winemakers' Dinners – Saturday, February 21
For a more intimate dining experience, The Beach Club and Tigh-Na-Mara will set the stage for a food and wine imbibed evening. 
The Beach Club Resort has partnered with Quails' Gate Winery to host a specially prepared and paired 6-course dinner priced at $149. 
Hosted by senior winemaker Dave Carson from See Ya Later Ranch, Tigh-Na-Mara Seaside Spa Resort will be featuring a 5-course dinner for $129 per person.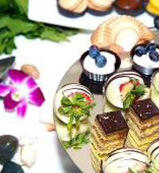 Bubbles & Brunch – Sunday, February 22 
The festival ends with an effervescent Bubbles Brunch at both The Beach Club Resort and the Tigh-Na-Mara Seaside Spa Resort where some of British Columbia's sparkling wines will be paired with a decadent Sunday brunch. 
The à la Carte brunch at both hotels will be offering a flight of bubbles for an additional $10 per glass.
For more information about Parksville Uncorked or for tickets, visit www.parksvilleuncorked.com or call 1-888-760-2008. 
Follow us on Facebook at parksville.uncorked or on Twitter at @PVuncorked.