Celebration of Light lovers get their fill of fireworks and fine food
Vancouver's newest eatery with iconic views of English Bay has revealed its lunch menu. The recently opened Beach Bay Café and Patio is now serving up weekday lunch Monday through Friday from noon to 3pm.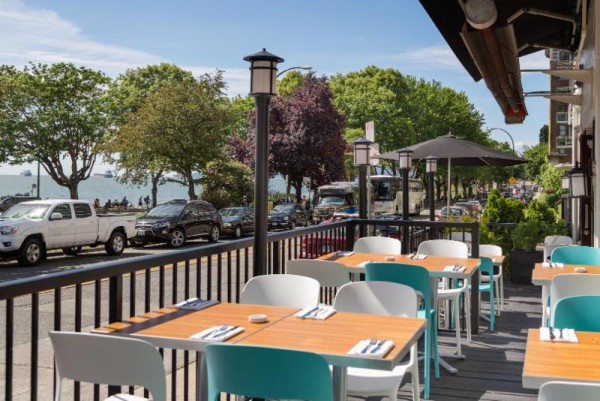 Whether hungry for a light lunch or a heavier midday meal, patrons will have the best seat in the house wherever they dine with a choice of seating on the patio or in the fully renovated dining space. Guests can dine in the heart of the West End and nibble on light lunch starters such as onion soup, smoked steelhead with apricot and watercress, or a crisp grilled kale salad. Diners can also experience beach-inspired classics like the chicken burger topped with honey mustard mayo and gruyere cheese, risotto mixed with a soft poached egg and spring onion. Then it's time to take a break from the summer heat with a daily selection of frosty ice creams and sorbets.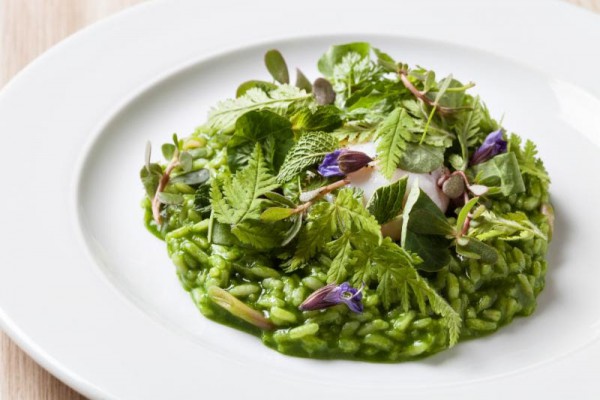 For those hankering for a heartier meal, simply ask for the three-course lunch option for a mere $32 per person.
Beach Bay Café and Patio is also serving up a unique menu for fireworks fans. Vancouverites who plan to attend the 25th Annual Honda Celebration of Light later this month can enjoy an unobstructed view of the show each night while noshing on a carefully curated four-course dinner.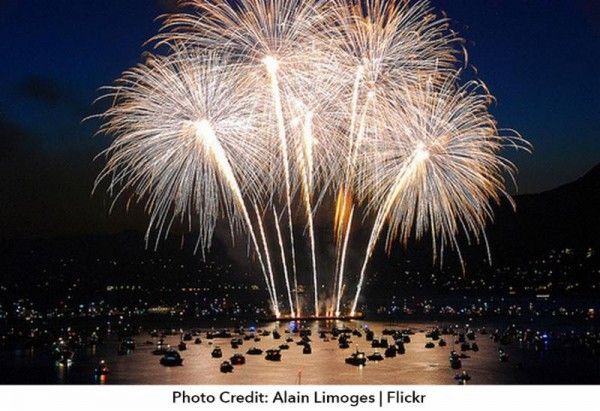 Revellers can take a seat on Beach Bay's patio with panoramic views overlooking English Bay to watch the lights dance across the night sky. Two separate seatings are available on July 25th, 29th and August 1st in preparation for the shows starting promptly at 10pm.
The first seating, from 5-7:30pm, will feature Beach Bay's usual a la carte menu. From 7:30pm onward, guests can partake in the prix fixe dinner menu, featuring delectable highlights like chicken galantine, foie gras torchon with blackberry, brioche and sorrel, and wild B.C. salmon served with mussels, buttermilk potatoes and salmon roe.
This special four-course dinner service for the Honda Celebration of Light is priced at $95 per person plus taxes, and gratuities are not included. The option to add wine pairings for each course is also available upon request. Seating is first come, first serve, reservations are recommended.
Beach Bay Café and Patio is open for weekday lunch on Monday through Friday from 12-3pm, and daily happy hour from 3-6pm with a snack menu. Dinner hours are 5-11pm daily. For more information or for reservations, call 604-685-7337 or visit www.beachbaycafe.com.
About Beach Bay Café and Patio
Beach Bay, which is nestled on Denman mere blocks from English Bay beach, is focused on serving up West Coast cuisine in an approachable setting. With one of the best patios in the city, guests can enjoy stunning sunsets and spectacular beach views from both the heated patio and from their seats in the dining room. The redesigned interiors incorporate local materials to create a contemporary space that brings the outdoors inside. And a seasoned culinary team serves up beach-inspired classics to hungry guests looking for a truly West Coast dining experience.