Whatever you do, don't make the mistake I did. I can't believe I have lived in Vancouver my whole life and this is the first time I have been to Theatre Under the Stars (TUTS), now in its seventy-fifth year. This is one of those experiences that really makes Vancouver shine. Malkin Bowl in Stanley Park is the perfect venue for outdoor theatre.
Hairspray is the story of a teenage girl growing up in the Baltimore of the early 1960's when Motown music clashed with the segregation attitudes of the time. Shunned by many for her lack of height and her excess weight, Tracy Turnblad dreams of becoming a dancer on the popular televised Corny Collins dance show. (Who remembers American Bandstand and its many spinoffs?).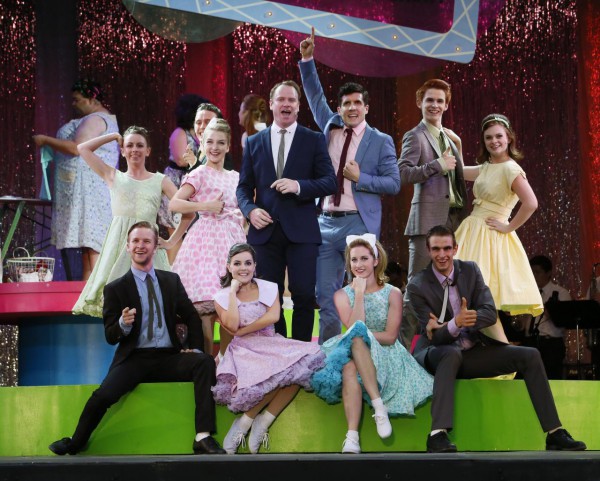 An eight piece live band backed the cast. This talented group captured the Motown music of the era perfectly. It was impossible not to be tapping your toes listening to them play.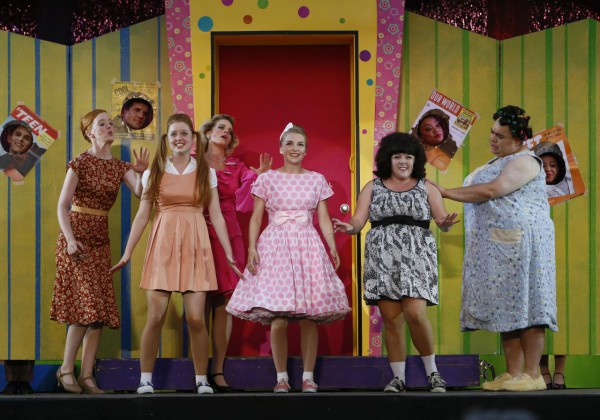 All the actors were excellent and the singing and dancing stellar. I should, to be fair, mention every single one of them. They were a tight cast and there wasn't a single weak link, but I must mention three, who in particular, stood out for me. Erin Walker who plays Tracy Turnblad nails the part.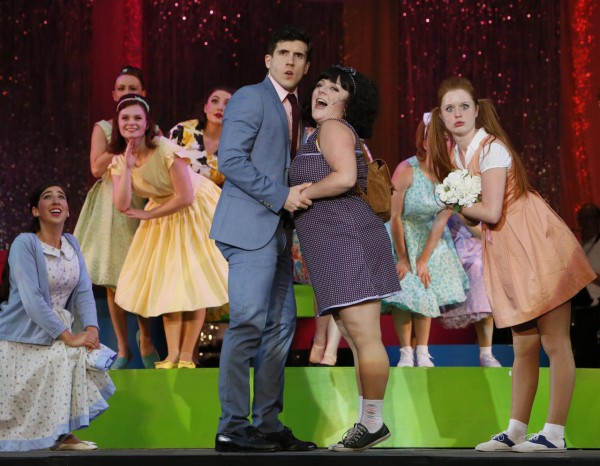 Andy Toth was amazing playing the part of Tracy's mom Edna. Cecilly Day as Motormouth Maybelle is an amazing singer. The girl really has the pipes to belt it out.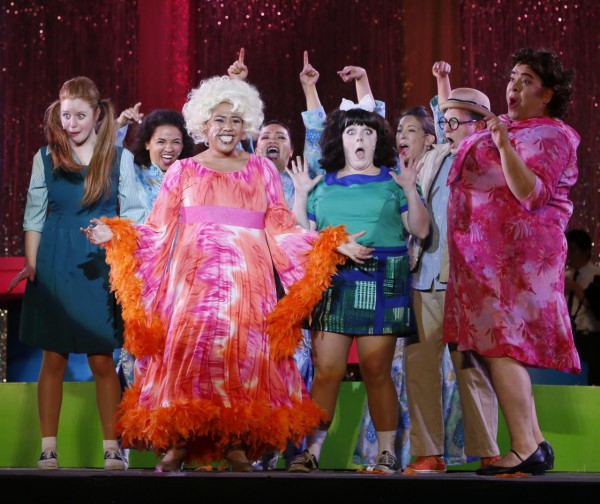 One of my favourite musical numbers was "Mama, I'm a Big Girl Now" and the refrain, "Stop! Don't! No! Please!" It is something that every parent or teenager can relate to.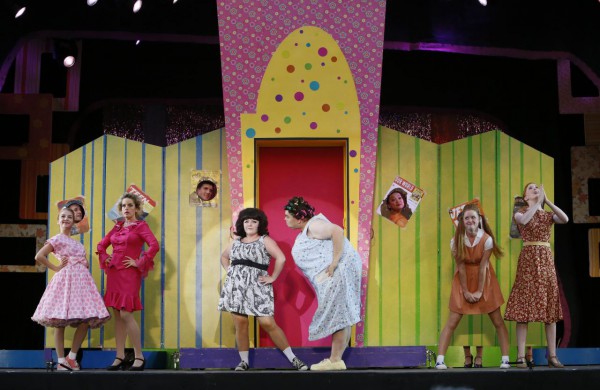 The closing numbers had the whole audience on their feet and the cast was sent off with a standing ovation. Wow! Congratulations everyone for an amazing opening performance.
The many references to the 60's were rich and amusing, from Peyton Place, Metrecal to Midol, McCall's (Patterns) and the NAACP. For those who didn't live through it, it can be hard to understand how controversial the first steps of integration were in the United States.
Over three hundred auditions are held each January to select just the right performers for each year's Theatre Under the Stars productions.
Seating is in comfortable plastic lawn chairs and cushions can be rented. The venue seats over 1000 people and there is not a bad seat there. Doors open at 6:30. Food is for sale (cash only) including a salmon dinner, grilled chicken skewers, as well as the usual hamburgers, veggie burgers, hot dogs and a variety of snack foods. Coffee, tea, soft drinks, beer, wine, coolers and Bailey's are the beverage choices.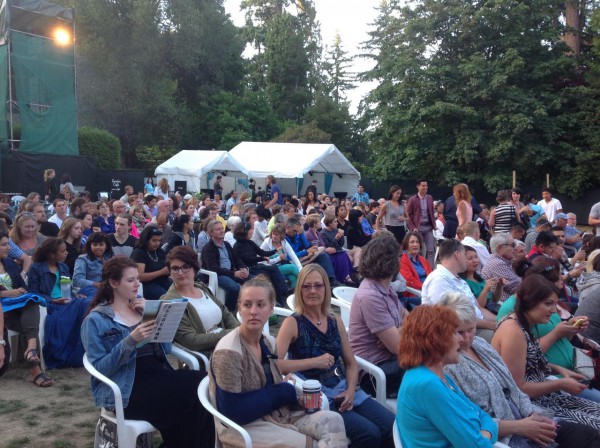 Season sponsors include Ethical Bean Coffee, Backyard Vineyards and Central City Brewing among many others.
Hairspray runs from July 10th to August 22. (Oliver, The Musical, runs on alternate evenings). All shows begin at 8:00 pm (arrive much earlier to allow for parking, eating/beverages, etc.). Seating is assigned. On Fireworks nights, the show begins at 7:00 pm. Tickets are $30 – $45.
For more information see tuts.ca or call 1-877-840-0457
Professional photos: Tim Matheson