Anticipated restaurant offers a unique mix of West Coast, Peruvian and Japanese fare

Viaggio Hospitality Group is pleased to announce the opening of Ancora Waterfront Dining and Patio, Vacouver's newest upscale eatery. Situated along the False Creek seawall, the highly anticipated restaurant has opened its doors to dish up West Coast sustainable cuisine with Peruvian and Japanese flare.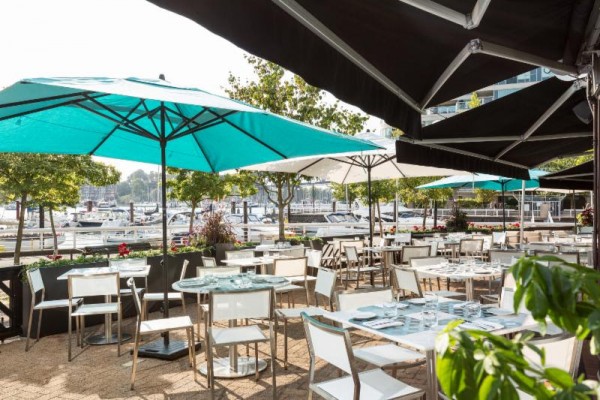 "We're thrilled to embark on this new culinary venture," says Andrea Vescovi, Ancora's general manager and wine director. "The all-star team has created a unique menu sure to make Ancora a great addition to Vancouver's culinary scene."
Helmed by Vescovi, former manager and wine director at the acclaimed BlueWater Cafe + Raw Bar, Ancora brings together some of the city's finest culinary professionals. Joining him is Restaurant Director Tara Thom, who brings nearly two decades of experience from top restaurants such as West and Blue Water Cafe.
Executive Chef Ricardo Valverde's Peruvian origins lend Ancora's menu an authentic South American flair. His successful stints at local haunts, including CinCin Ristorante, Diva at the Met and most recently as chef de cuisine at Blue Water Cafe, proves he's got the culinary chops to lead Ancora's kitchen. To top it off, a raw bar is headed by Master Sushi Chef Yoshi Tabo , along with a spirits program led by Head Bartender Matt Cooke. This culinary lineup is sure to dazzle diners and serve up a memorable experience with each visit.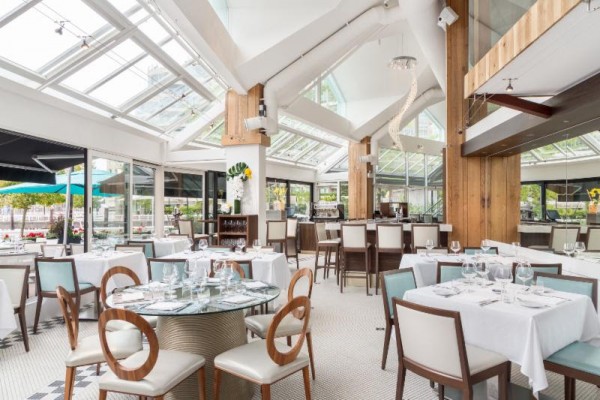 Located in the former C Restaurant space, Ancora has been converted into a sleek and modern dining room. The sophisticated yet approachable setting pays tribute to its West Coast surroundings, with soft blue hues, sand-inspired neutrals and light wood. In addition to the 98-seat dining room, Ancora also features a private dining space and spacious heated patio with panoramic views of False Creek.
The team's in-depth knowledge of Vancouver's culinary evolution has helped create a menu that melds diverse cultures. The unique dishes embrace the harmony between Peruvian and Japanese dishes, while paying homage to the city's West Coast roots.
Guests can expect a mix of West Coast meets Peruvian-inspired dishes, such as tiradito scallop and prawn ceviche with aji amarillo crema and cancha, or the impressive Ancora glacier: a combination of oysters, Peruvian mussel escabeche, Dungeness crab causa, a ceviche and tartare tasting and selection of sashimi. Additionally, guests can savour artistic Japanese-inspired creations served fresh from the raw bar.
Ancora boasts a carefully curated wine and spirits menu. The versatile wine menu is structured to highlight the varietal, style and character of the wines, rather than grouping vintners by region, making it easier for guests to navigate. Expect outstanding bottles from local and international vintners, with a price range suited to every palate. For cocktail lovers, Ancora's menu features an exciting mix of both classic and specialty and concoctions for patrons to sip while admiring the views.
Ancora is located at 1600 Howe Street #2, and is open daily for cocktail hour, 3:00 to 5:00 p.m., followed by dinner from 5:00 p.m. to 11:00 p.m. For reservations please visit bookenda.com/ancora or call 604-681-1164.
For more information please visit ancoradining.com.