Top family friendly resort makes holiday planning simple this winter
It 's back-to-school for many of the country's kids. And while this season is tough on weary parents, Big White Ski Resort is taking the headache out of holiday planning this year with a bevy of winter fun to suit all ages.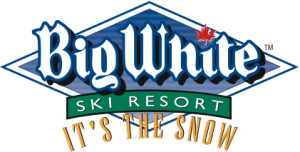 "Big White is the perfect destination for families over the winter holidays," says Michael J. Ballingall, senior vice president of Big White Ski Resort. "We ensure there's a plethora of activities to suit the taste of each member of the family, and make it especially easy for parents."
Canada's largest ski-in, ski-out resort is also one of the country's most family friendly winter destinations. The resort has received top honours for offering up a variety of winter-themed fun for the whole family. Vacation advice site TripAdvisor awarded Big White with its 2015 Certificate of Excellence, while Ski Canada Magazine named it the No. 1 Ski Resort in Canada for "Best Powder" in its 2015 Best of Skiing Canada Awards.
With the new season scheduled to begin on November 26, 2015, snow bunnies and hill runners can try out the resort's 118 ski trails and 15 lifts. But Big White's many runs is just the beginning of the family fun, as this season will premiere more ways than ever for skiers and boarders to #SkiBigWhite. The new Black Forest Day Lodge, opening in December 2015, offers a 150-seat lunch room perfect for refueling between runs while taking in beautiful views of the Monashee Mountains. And an expansive quick-service food menu and direct walk-to-lift access means families looking to maximize time on the slopes can keep their lodge stop speedy before heading back to the hills.
Youngsters can get the hang of the slopes with Mom, Dad and Me classes: semi-private lessons for little tykes too nervous to be away from the comfort of their parents. For the mini-me looking for something outside the usual mountainside class, the resort offers up a variety of kid-approved programs to suit every taste – from arts and crafts, pizza and games night, dinner and slopeside snow tubing, or snowshoeing adventure complete with hot chocolate.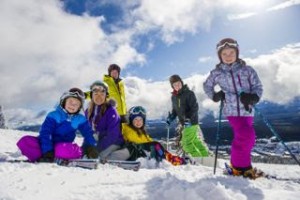 Big White not only caters to the little ones, but also their weary parents. Remove the hassle of figuring out each meal with the resort's grocery delivery service. Guests can simply place an order and arrive to a fully stocked fridge full of essentials for the duration of their stay. Parents can also take the morning hustle out of getting the kids ready for ski lessons with the resort's Door-to-Ski shuttle service. Instructors stop by and pick the little ones up from their doorsteps, leaving parents time to get a little extra shut eye or have a leisurely cup of coffee.
And parents can rest assured their little ones are under close supervision. Children attending lessons are equipped with the Flaik GPS system, which not only tracks kids all over the mountain, but also shares stats with their parents, including the trails they traversed, how much vertical they skied or boarded, and their average speed.
In the evening, the entire family can enjoy an old-fashioned horse-drawn sleigh ride throughout Big White's winter wonderland. Cozy up under a blanket and sip on a warm beverage while gliding past pine trees and along snow-covered trails. Families can then warm up with dinner in a cozy cabin or one of the resort's 18 on-mountains restaurants, cafés, or pubs.
Organizing family air travel to Big White is easier than ever with non-stop flights to Kelowna from many major Canadian cities, including Toronto, Edmonton, Calgary, Vancouver and Victoria. And a variety of fly and ski packages are available to help families get the most bang for their buck this winter.
Since the resort's season begins on November 26, now is the ideal time to book those family holiday packages. To learn more and to book, visit bigwhite.com.

About Big White Ski Resort
Big White offers up big outdoor adventures in the heart of the Okanagan Valley. Nestled in the picturesque Monashee Mountain range, Big White Ski Resort is just 45 minutes from Kelowna International Airport. Boasting Canada's largest ski-in, ski-out resort village, Big White can accommodate more than 17,000 guests. And all that winter fun hasn't gone unnoticed. Big White has racked up numerous accolades, including being named the No. 1 Ski Resort in Canada for "Best Powder" in Ski Canada Magazine's 2015 Best of Skiing in Canada Awards.