Big White Resort kicks off the New Year blanketed by fresh Okanagan Champagne Powder for Winter Fun
Winter may be coming late to other parts of the country, but not to Canada's premier family friendly ski destination.
Since opening early to guests in November, Big White Ski Resort is currently sitting at 450 centimeters of cumulative snowfall – all natural, not man-made, and not even two months into the season. And with an average 750 cm of the Okanagan's dry and fluffy Champagne Powder expected, now is the time to book a stay.
"This is a fantastic year for visitors to discover what we're all about," says Michael J. Ballingall, Senior Vice President of Big White Ski Resort. "In addition to being the earliest mountain in BC to open this winter, we're more accessible than ever thanks to increased air traffic to Kelowna and numerous flight/ski packages."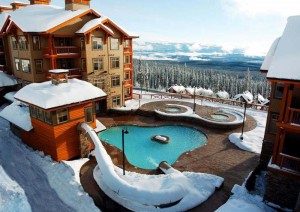 In fact, Big White is now the closest Western Canadian resort from many Canadian and U.S. cities, due to WestJet adding a direct flight from both Edmonton and Calgary, along with non-stop flights from Toronto via WestJet and Air Canada, and daily flights from Seattle courtesy of Alaska Airlines. What's more, New Leaf airlines – a new, ultra low-cost Canadian airline – takes to the skies in February, linking Kelowna Airport with Winnipeg, Regina, Saskatoon and Hamilton.
As for packages, they are as abundant as the snow blanketing the resort. With BC Family Day just around the corner, travellers can take advantage of various on-mountain events, as well as accommodation and lift ticket specials (including 50 percent off lift tickets on February 8). Big White also boasts a number of offers throughout the ski season. Yet another hot deal involves a free night of accommodation for every two retail adult lift tickets purchased: an ideal way to enjoy the Inn at Big White's outdoor heated pool and hot tub, fitness area, complimentary in-room WIFI, TELUS Optik TV, and of course The Blarney Stone Irish Tavern. Travellers can take advantage of this incredible opportunity, Sunday to Thursday, but hurry – it's a limited time offer: between January 10 to January 28.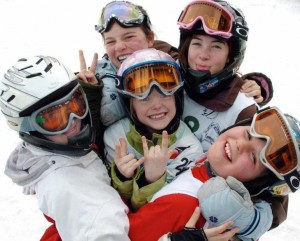 As regulars will attest, the best part of Canada's largest ski-in, ski-out resort is that there's something for everyone on the mountain: 18 restaurants, cafes, pubs and nightclubs, from high-end to casual; a highly-popular Kids' Centre (rated one of the top five in the world by the UK's London Daily Mail); ice climbing; tubing; horse drawn sleigh rides; and much more.
For more information or to book your stay, visit www.bigwhite.com or call 1-800-663-2772.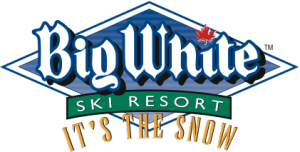 About Big White Ski Resort 
Big White offers up big outdoor adventures in the heart of the Okanagan Valley. Nestled in the picturesque Monashee Mountain range, Big White Ski Resort is just 45 minutes from Kelowna International Airport. Boasting Canada's largest ski-in, ski-out resort village, Big White can accommodate more than 17,000 guests. And all that winter fun hasn't gone unnoticed. Big White has racked up numerous accolades, including being named the No. 1 Ski Resort in Canada for "Best Powder" in Ski Canada Magazine's 2015 Best of Skiing in Canada Awards. Bigwhite.com