Odd Society Spirits Unleashes The Mongrel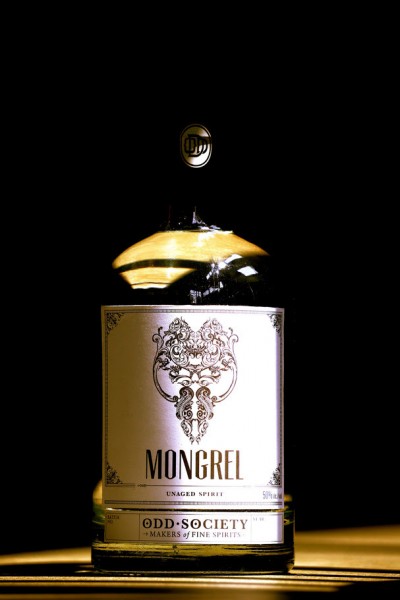 Odd Society Spirits is set to launch Mongrel on Thursday, September 17, 2015. The Odd Society distillery and cocktail lounge will be carrying Mongrel along with select restaurants, bars and private liquor stores across the province.
For a spirit to be declared a 'whisky,' it has to spend at least three years aging in a barrel. However, Mongrel can be enjoyed now because it is not officially a whisky. Called white dog, white lightening, or just plain ol' moonshine during prohibition, Mongrel won't have that distinctive brown colour that whisky gets from barrel aging. Mongrel is straight off the still and unadulterated. It's naked, raw and pure.
At a time when many commercial distillers turned to corn and wheat, early Canadian farmers often produced their own whiskies primarily from rye because it was a hardy grain that grew well in Canada. "We wanted to go back to this original style of moonshine using rye," says Gordon Glanz, Odd Society co-owner and distiller. Offering a pure grain taste, Mongrel is made from 100% rye from Dawson Creek producing a creamy and spicy spirit with a hint of chocolate aroma at 50% ABV.
Mongrel will retail for $26 in 500 mL and $38 in 750 mL bottles at the distillery. Prices will vary at private liquor stores.
About Odd Society Spirits:
Odd Society Spirits is a small-batch B.C. Craft-Certified distillery located in the heart of East Vancouver. Dedicated to combining old-world distilling traditions with new-world ingredients and ingenuity, Odd Society Spirits has created a family of spirits that entice and intrigue. Open Thursday through Sunday, Odd Society Spirits distillery and cocktail lounge is located at 1725 Powell St., Vancouver, B.C.