Torafuku's Max Borrowman captures top spot in the Global Beefeater MIXLDN Bartender Competition Regional Final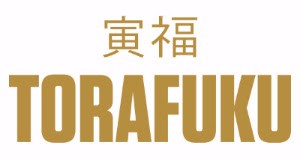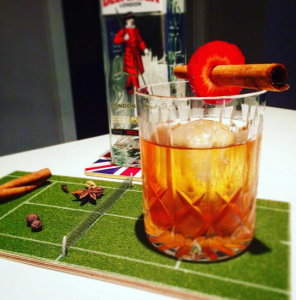 "I truly had fun creating this cocktail for the Beefeater MIXLDN competition and so honoured to be selected for the final round in Toronto," explains Borrowman. "Since the theme was the evolution of London and its cocktail culture, there could have been so many possibilities for a drink. But I zeroed in on Wimbledon, as tennis is a passion of mine both to play and to watch. At Wimbledon they serve strawberries and cream which is delicious so I figured why not try weaving that into my modern twist on the Negroni."
Borrowman's All England Club gin Negroni features Beefeater Dry Gin; strawberry infused, butter washed Beefeater 24; Cream of Earl Grey Tea infused Amaro Montenegro; Maidenii Dry Vermouth; and two dashes of "Spice Girls Tincture", which includes a spice for each of the pop stars – allspice, clove, cinnamon, star anise, and cardamom. It was served and presented to judges on a miniature tennis court which he built.
The fifth annual Beefeater MIXLDN is known as the world's biggest gin-based competition with more than 1,000 entrants in over 30 countries. The regional final was held at Bodega on Main and was judged by Gez McAlpine, Jacob Sweetapple, and Ryan Powell.
The All England Club is now available to Torafuku guests upon request. The recipe can be found on Beefeater's MIXLDN website. For more information about Beefater MIXLDN, please visit www.beefeatermixldn.com.
Torafuku is open from Tuesday to Sunday for dinner, starting at 5:30 p.m. Seating is first come, first serve. For more information, please visit www.torafuku.ca.
Torafuku | 958 Main Street | www.torafuku.ca | Facebook: /torafukuyvr | Twitter: @torafukuyvr | Instagram: torafukuyvr
About Torafuku
Meaning "lucky tiger" in Japanese, Torafuku (958 Main Street) is the new modern-Asian restaurant by Le Tigre food truck owners Clement Chan and Steve Kuan. The menu is designed for sharing. Dishes are playful yet skillfully prepared, delivering bold interpretations on flavours traditionally found in Japanese, Taiwaness, Korean, and Vietnamese cuisine. Every plate features seasonal ingredients, straight from local farmers. www.torafuku.ca