The "lucky tiger" eatery by Le Tigre food truck's duo official grand opening on July 24th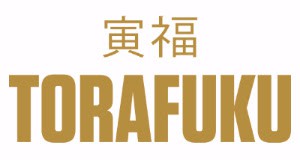 Le Tigre food truck owners Clement Chan and Steve Kuan officially marks their new territory at 958 Main Street on July 24, 2015 with the grand opening of Torafuku (Japanese for lucky tiger). The 2,200 square feet, 48-seat modern-Asian restaurant is expected to deliver bold interpretations on flavours traditionally found in Japanese, Taiwanese, Korean, and Vietnamese cuisine. Every plate features seasonal ingredients, straight from local farmers.
"Steve and I have been hoping to work together on a new venture for some time now, so when the space became available on Main Street, we couldn't pass up the chance to open a restaurant," explains Chan, chef and co-owner of Torafuku. "We are now able experiment more. But one thing remains the same – we let our ingredients shine. No matter what season we are in, our aim is to have local products on every plate. Think root vegetables in the winter and fresh greens in the summer."
Torafuku's menu is designed for sharing. Dishes are playful yet skillfully prepared with items that include: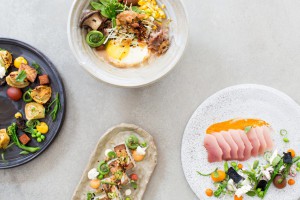 Chan's take on ramen that features braised duck leg, bean sprouts, tonkotsu broth, and a fried egg; dirty birdy fried rice with chicken liver, prawns, tofu, chili, egg, and brown rice; 2015 Chicken Fight Best Dish Winner rye so messy chicken wings with rye and gochujang marinade, mango glaze, ramen crumble, and KFC sauce; and kickass veggie risotto with butter, parmesan reggiano, assorted, mushrooms, and a 64.5 degree egg. Prices currently range from $8 to $15.
"We purposefully wanted to show how eating local and organic can be affordable, which is why we made a keen effort in keeping prices below $15 for each dish," adds Chan.
Torafuku's barman Max Borrowman, formerly of Fairmont Pacific Rim, delivers a cocktail menu that is both inventive and befitting of Chan's menu. Drinks include the Spiced Watermelon Margarita, Gold Buttered Rum, Silk Route, and monsoon and typhoon-inspired A Storm is A'Brewing.
A commissary is at the back of the restaurant, currently inhabited by Le Tigre food truck and various food vendors.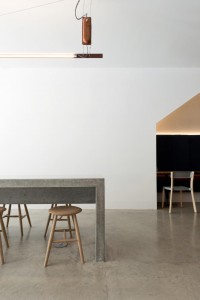 Torafuku is open from Tuesday to Sunday for dinner, starting at 5:30 p.m. Seating is first come, first serve. For more information, please visit www.torafuku.ca.
Torafuku | 958 Main Street | www.torafuku.ca | Facebook: /torafukuyvr | Twitter: @torafukuyvr | Instagram: torafukuyvr
About Torafuku
Meaning "lucky tiger" in Japanese, Torafuku (958 Main Street) is the new modern-Asian restaurant by Le Tigre food truck owners Clement Chan and Steve Kuan. The menu is designed for sharing. Dishes are playful yet skillfully prepared, delivering bold interpretations on flavours traditionally found in Japanese, Taiwaness, Korean, and Vietnamese cuisine. Every plate features seasonal ingredients, straight from local farmers. www.torafuku.ca