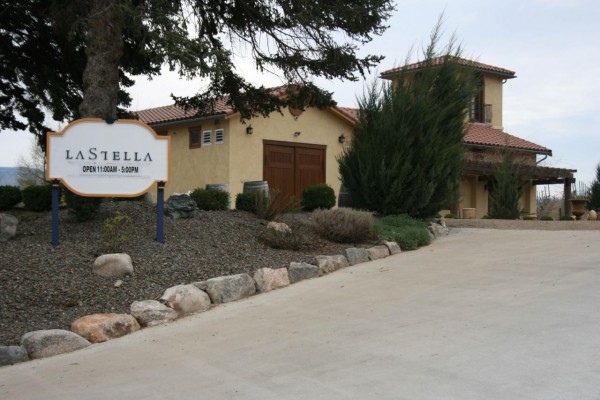 I just got back from a quick trip to the south Okanagan where I had the chance to stop in to one of my favourite wineries, La Stella. This Tuscan inspired winery is beautifully situated along the northern shore of Osoyoos Lake. With four hundred feet of apricot tree-lined shoreline, it is not uncommon for floatplanes or boats to pull up to buy some wine. The scenery also makes it a popular wedding venue during May and June.
General manager Rasoul Salehi has assembled an impressive team including French trained viticulturist and winemaker Severine Pinte, who has been responsible for the last three vintages, vineyard manager Jody Subotin and Mike Kosanka who is in charge of operations. Wade Martin takes care of the tasting room, pours at various wine festivals and is an extra hand at the winery whenever one is needed.
Rasoul Salehi, decided on using musical terms to name his wines as he felt it gave them more personality compared to just using varietal names. Their wines are available across Canada as well as in the US and several other markets around the world. The current La Stella line up includes the following:
• Leggiero – Italian for light and delicate or graceful, is the name chosen for their unoaked Chardonnay
• Vivace – lively, vivid, vivacious; an apt description of their Pinot Gris
• Fortissimo – loud and bold, a Tuscan inspired blend of Merlot, Cabernet Sauvignon, Cabernet Franc and Sangiovese
• Maestoso – stately, dignified and majestic, the best select clay-soil Merlot.
La Stella sources its grapes from six vineyards scattered between Oliver and Osoyoos. This area is the northern extent of the Sonoran Desert, which stretches from Mexico all the way up to just over the Canadian border and is Canada's only warm weather desert.
A big part of the reason their wines are so good is their vineyard sites (terroir) and the fact that they crop low, anywhere from one to three tonnes per acre depending on the varietal and conditions.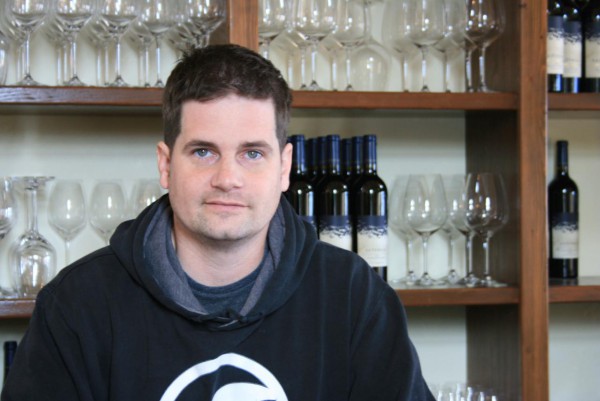 Wade poured a few samples for me to taste. The first was their 2013 LaStellina, a Rosato (Rosé) made from a blend of Cabernet Franc and Merlot. The wine was salmon coloured with medium-light intensity. The nose showed aromas of red berries and cherries. There was good balance with slight residual sugar, which makes it a great picnic/luncheon wine or patio sipper. Serve with spicy foods, curries, or a simple fruit, bread, cheese and charcuterie picnic.
Next was the 2012 Fortissimo. I was lucky that the bottle had been opened two days previously, so with lots of time to open up, it was showing at its best. The blend for 2012 was comprised of 39% Merlot, 38% Cabernet Franc, 17% Cabernet Sauvignon and 6% Sangiovese. The wine was garnet red in colour with medium-deep intensity. There were aromas of plum, cherry, cassis, jam, black berry and pencil shavings on the nose. It was well balanced with soft ripe tannins. The flavours echoed the nose, with hints of spice and vanilla. The finish was medium-long with lingering fruit. Think of northern Italy for pairings – roasted lamb, osso bucco or hard aged cheeses. Buy a couple and try them after 5, 8 and 12 years if you can resist. These grapes were cropped to only 2.3 tonnes per acre.
Then, their piece de résistance, the 2011 Maestoso, a $100 Merlot. Only 329 cases of this wine were made, which attests to the quality of the grapes selected for this wine. This wine was whole berry fermented and the grapes came from a gray clay soil vineyard. The colour was garnet red with medium-deep intensity. The nose was rich and complex with layers of fruit and secondary wine aromas. Very well balanced; a wine with harmony from beginning to end. The restrained use of oak provided just the right interplay of oak and fruit. Serve with the very best cuts of beef, a slow-roasted marinated leg of lamb or hard aged cheeses. Cropped at just 2 tonnes per acre.
We finished with a lovely sweet treat, 2013 Moscato d' Osoyoos, a blend of Moscatto Bianco and Muscat Ottonel. Very pale straw in colour with a medium-light intensity. The nose was intense with orange blossoms, peach and apricot. Well balanced with just the right amount of acid to balance the sugar. The palate was rich and flavourful with a medium-long finish. Serve at the beginning or the end of a meal with panetone or mild white cheese. Perfect with Brie.
Then it was on to a tour of the gravity fed winery. Small and committed to quality, they use only about 20 – 30% new oak so that it is always there to compliment the fruit and add some complexity, rather than dominating it.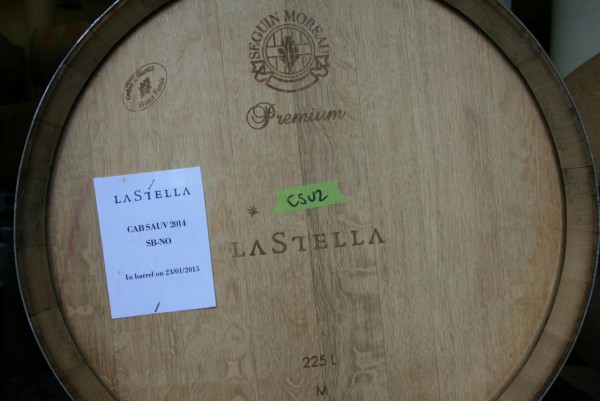 Before leaving, we sampled one of their imported Sicilian Casa Gusta organic extra virgin olive oils. Hand picked and cold pressed, it was delicious. I have never seen an olive oil with this much viscosity. And the aroma – fresh cut grass!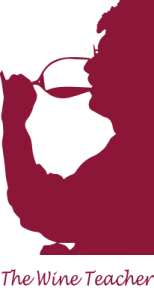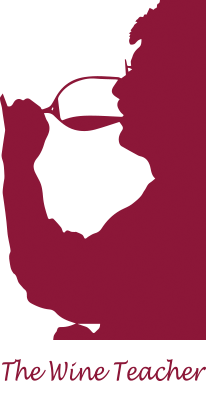 La Stella, la bella vita!