Before the season comes to an end be sure to visit a local farmers market in your area.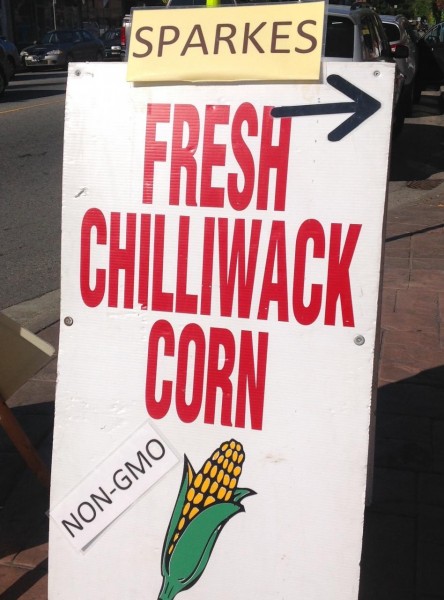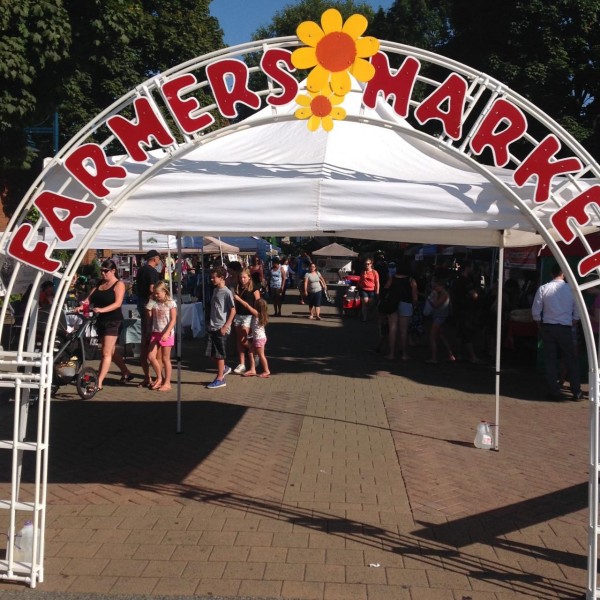 I've always meant to support local farmers' markets. I understand the benefits of supporting them. It puts money directly into the pockets of the people involved, and you get produce that was likely picked that morning or the day before. The problem is, I usually forget about when and where they are. That was the case until a month ago, when I dropped into the Port Coquitlam Farmer's market. Now the days are marked on my calendar and I've been back every week.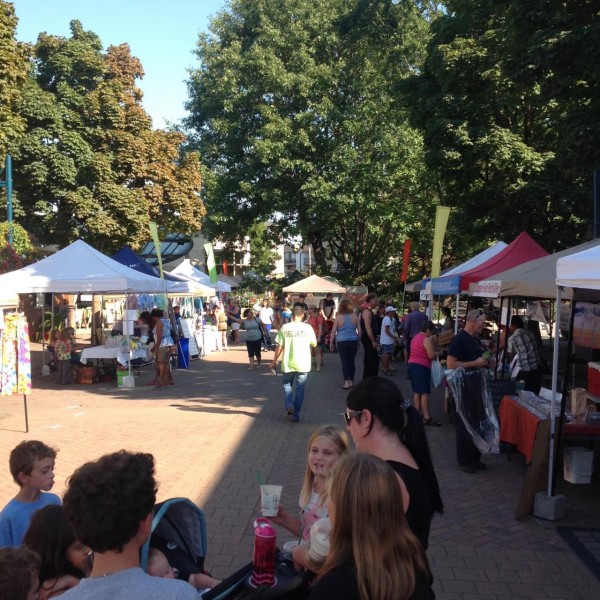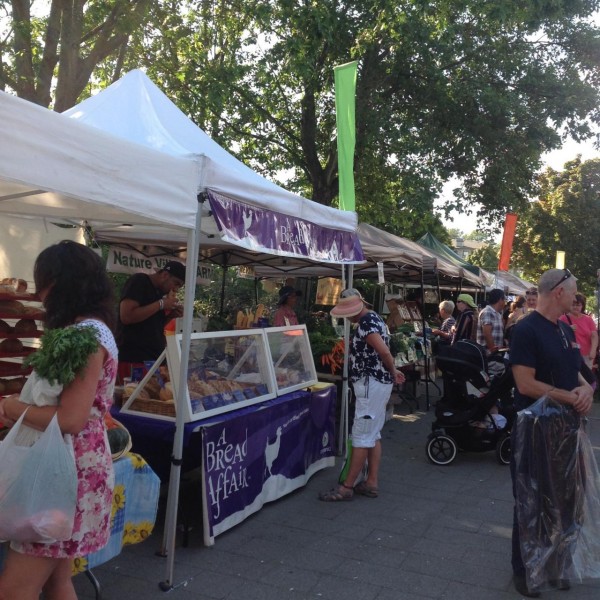 On my first visit, I was pleased to see some wineries taking advantage of recent changes that allow them to offer their wares at such markets. As a wine writer, I was pleased to see Township 7 and The Fort pouring their wines for interested adults. Then I came across a winery I had never heard of before (how was that possible?) – Three Sisters (Naramata). Besides sampling and buying some wine and fresh produce, I couldn't resist the amazing odors coming from Gary's Kettle Corn.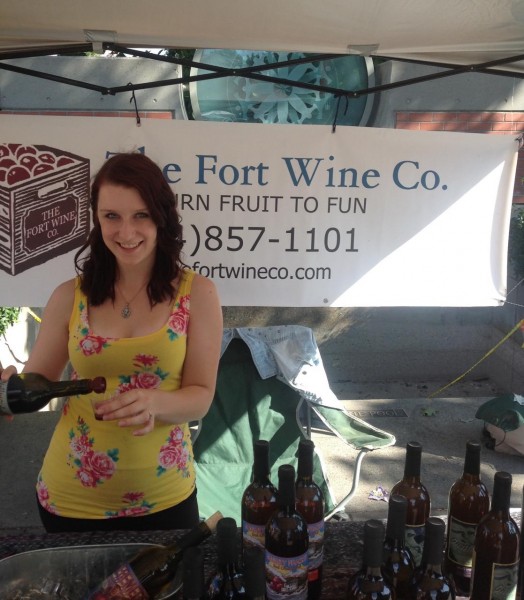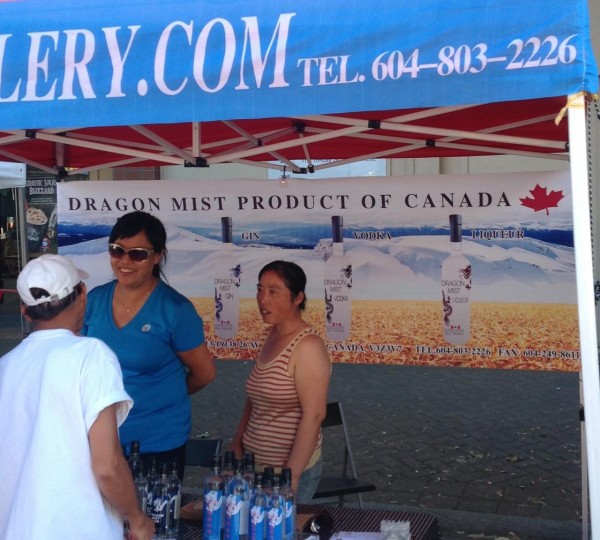 On this most recent trip, I took a camera along and took some time to talk to Kathy Marven, the market manager, who was in the Market Information booth. She explained to me that the focus is on those who, make it, bake it or grow it. There were many stands featuring fresh fruit and vegetables, seafood, specialty, organic and gourmet foods, wine, mehendi, massage, clothing, jewellery and artworks as well as a food truck. What's not to like? I stopped by to only buy two items and walked out with both hands full – lots of fresh fruit, homemade granola bars, kettle corn and some Cilantro, Mint and Lime Pesto – hmm, crazy good.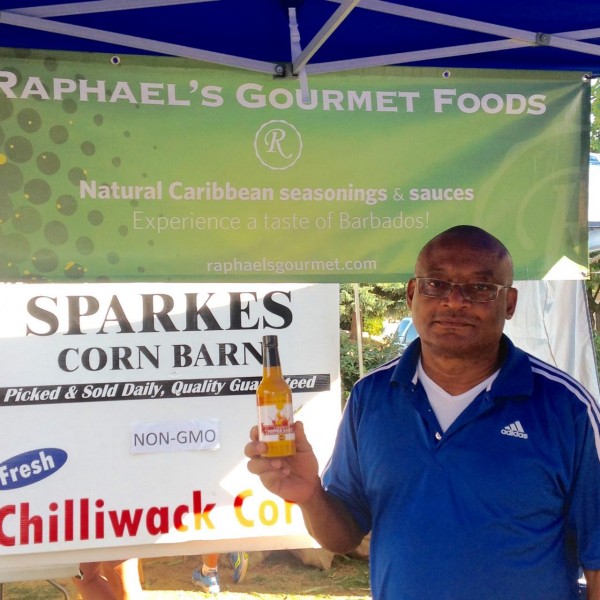 There is a kids' area, a seating area in front of the stage and free entertainment to enjoy. This market has been in operation for seven years and several vendors have become regulars. They do have a little more room for expansion; so if you are a maker, baker or grower give them a call. Kathy also mentioned that they try hard to arrange the market to maximize people flow and make it easy for customers to see everything that is available. I found all the sellers to be helpful and friendly.
There are Farmers' Markets in most communities and I am sure they must be as good as the one I've attended. Wherever you live, do yourself a favour and get out and support them. I can guarantee you a delicious afternoon. For more information, check out http://www.bcfarmersmarket.org/.
The Port Coquitlam Farmer's Market runs from 3 – 7 every Thursday from the beginning of June to the end of September. It's located just off Shaughnessy Street, in Leigh Square, behind City Hall. If you live anywhere near the Tri-Cities area, be sure to drop by and check them out. And whatever you do, don't forget to pick up some of Gary's Kettle Corn.