If you are a fan of BC wines, this wine fest is one of the highlights of the year. If you are a pinot noir freak, then this is THE best wine celebration of the year, hands down.
The third annual BC Pinot Noir Celebration was held in August in Kaleden, BC. Kaleden is a small community, just south of Penticton on the western shore of Skaha Lake and home to vineyards and a couple of wineries. This year's event was held at Linden Gardens, right across the street from Kraze Legz Winery. Linden Gardens has been transformed from an orchard into one of the top wedding venues in the Okanagan with nine acres of beautiful gardens, streams and ponds. What a fabulous location for a wine festival.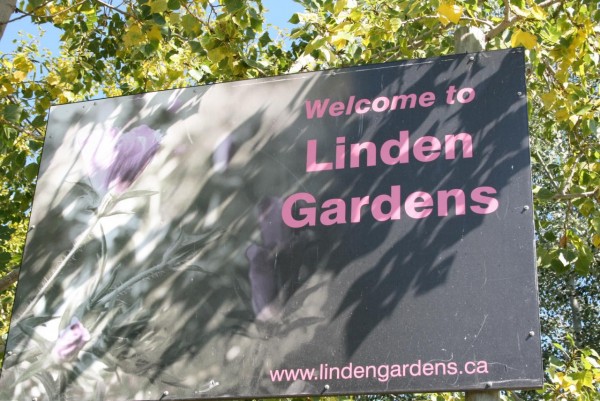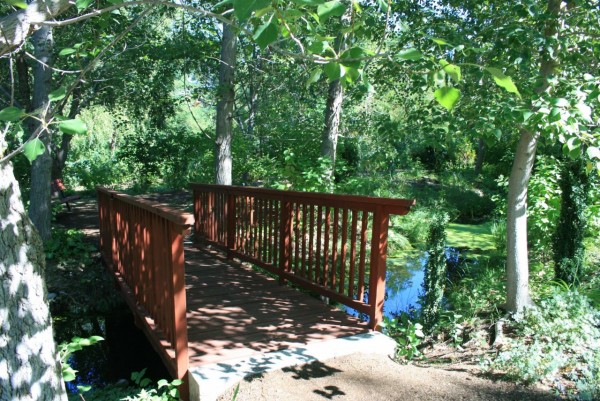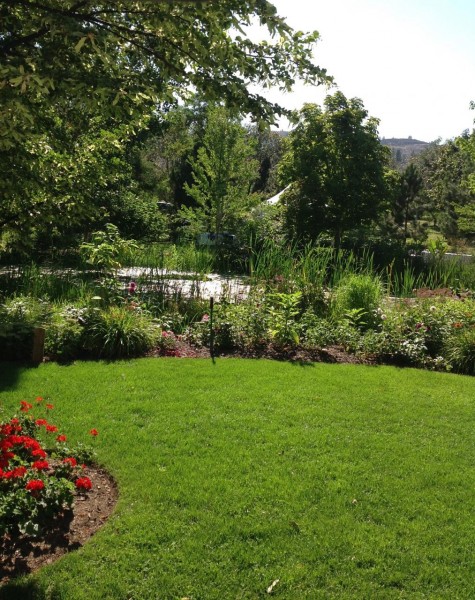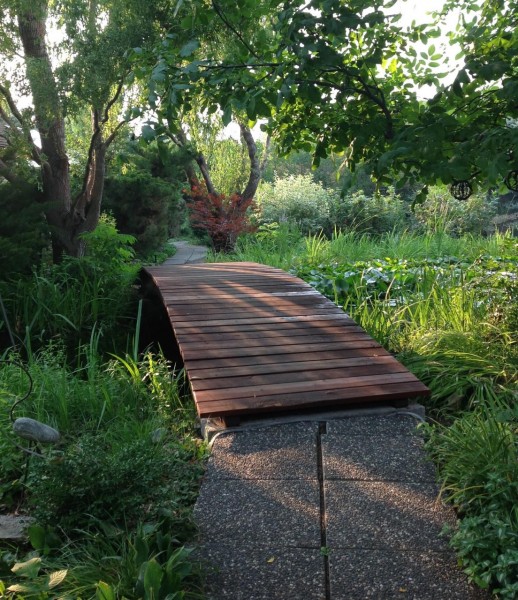 In three short years, this event has grown from 13 wineries and 150 attendees to 26 wineries and over 300 people attending, including media from many parts of the wine world. Word has clearly gotten out about this event and the quality of BC pinot noir. This year's featured guest speaker was Steven Spurrier of international renown. Besides being a main feature of Decanter Magazine, he is perhaps best known for a wine tasting he conducted in 1976 that became known as The Judgment of Paris (see the movie Bottle Shock). This is the famous event where California wines first got international attention and respect.
The day began with a sparkling wine reception (thank you to Ezra Cipes of Summerhill wines), a brief welcome by JAK Meyer and then a short talk by Steven Spurrier, where he spoke about the uniqueness of pinot noir to reflect its terroir. He mentioned how it is very difficult to make a pinot noir wine taste like one from another location. Steven also told the group that Pedro Pare, a Chilean soil specialist, had just toured the Okanagan and had rated some BC vineyards as being among the top pinot noir sites in the world.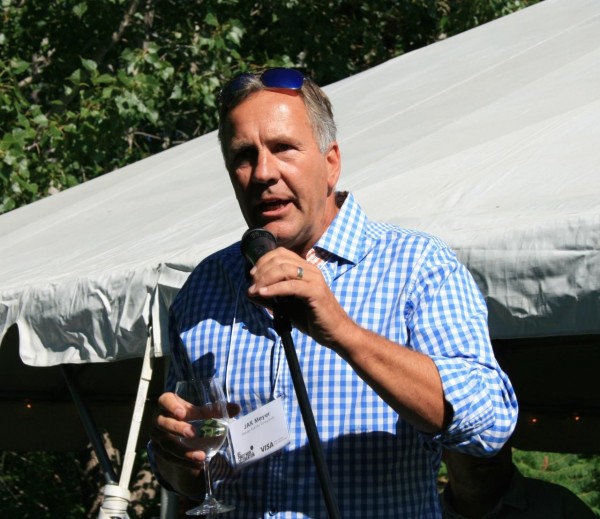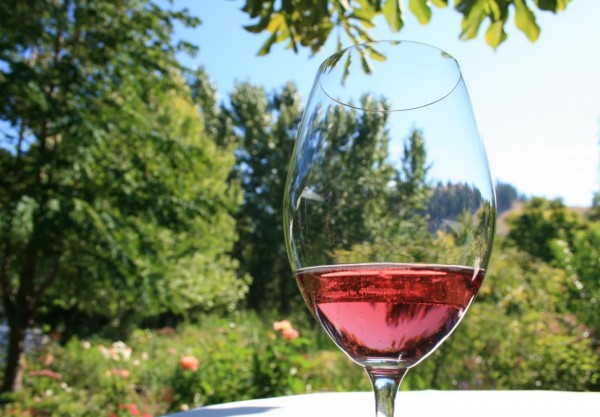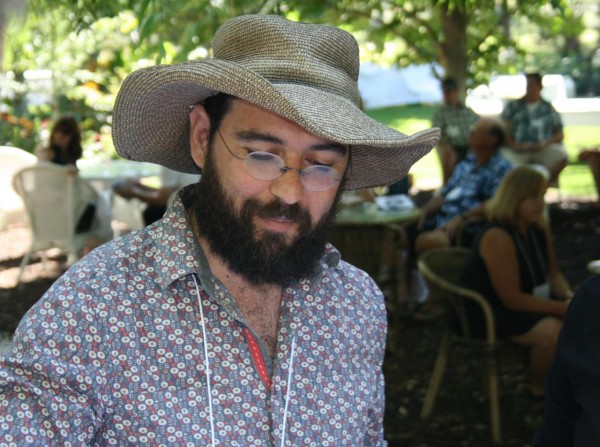 Then we split into two groups and were tasked with the job of creating the best pinot blend from three barrel samples, which showed very different flavour profiles (thanks to Averill Creek, Joie and Ex Nihilo).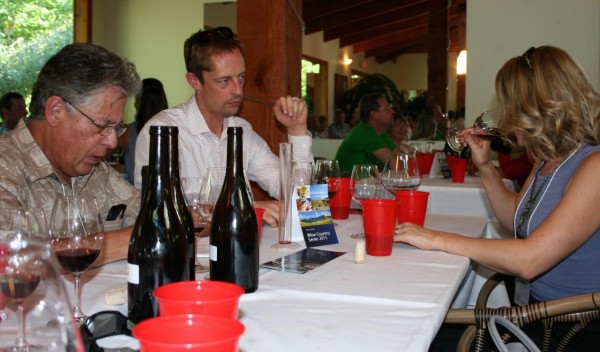 Then it was on to the pinot noir tasting from twenty-six of BC's pinot producers. This event was spread out in three different garden areas separated by short pathways, so it was never too crowded. Delicious pinot-inspired canapés were also featured among the tasting stations.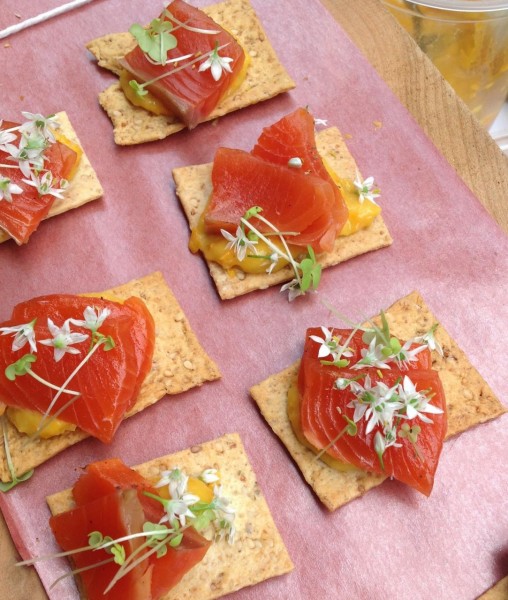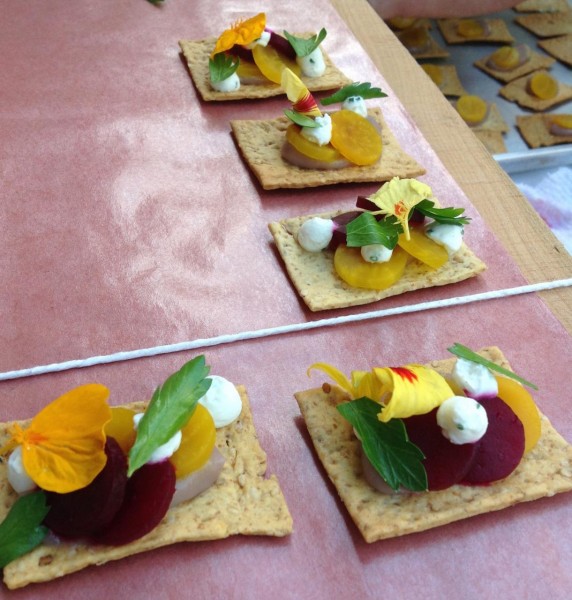 At the risk of omitting several standout wines, a short list of some of the memorable samples I tried include:
Arrowleaf Cellars      2013
Averill Creek              2009 Reserve
Cedar Creek               2013
Ex Nihilo                     2013, 2012
La Frenz                     2013 Reserve
Meyer Family             2013 McLean Creek
Orofino Vineyards     2012, 2007
Privato                        2012
Again, there were many, many impressive pinots and I wish I could have tasted them all. Do yourself a favour and seek out some excellent BC pinot noir wines.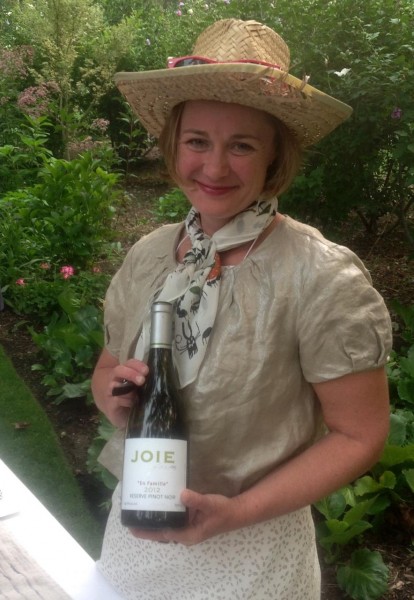 At seven o'clock, we moved under the tents for a wonderful dinner prepared by Chef Chris Van Hooydonk from Artisan Culinary Concepts. Several bottles of wine graced each table and the company was excellent. Penticton's Cannery Brewing was also in attendance, offering people some delicious palate cleansers. After dinner, there was dancing to the music of The Young'uns. Shuttles transported people back to their hotels from 9:00 to 10:30. It was an amazing event and one I will not miss. My only regret was not being able to taste all the wines.
Hats off to JAK Meyer and David Paterson for all the hard work they put into making this incredible event happen and to their sponsors, the BC Wine Institute and Visa Infinite.