GIVEAWAY Details below.
Contemporary design can sometimes leave homeowners feeling a little cold. Janette Ewen and Jef Hancock, the daring design duo behind design studio Parker Barrow, are experts at livening up modern spaces with strategically placed "winks" (think playful accessories and unexpected pops of colour).
Get cheeky chic décor a la Janette and Jef with the following tips and tricks:
Bright Pops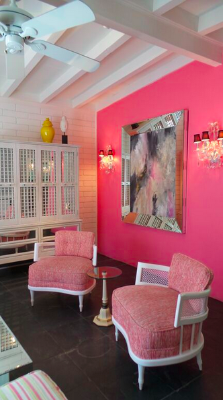 When adding colourful elements to a space, go big or go home. A hot pink accent wall might seem scary to some, but it works wonders when paired with crisp metallics and generous silhouettes.
Fantastic Fabrics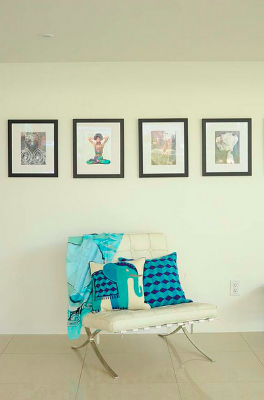 Those hesitant to commit to a full accent wall can think outside the box with colourful cushions and whimsical prints that are easily changed when the mood strikes.
Cut Corners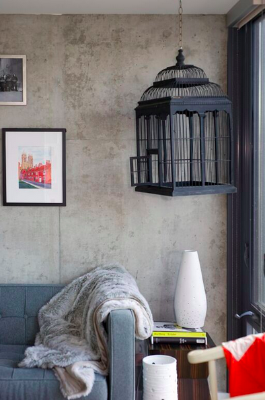 Sharp corners stifle style. Adding accessories such as sculpture, birdcages or hanging mobiles round out the corners of a room and instantly create a cozy feel.
Up And At 'Em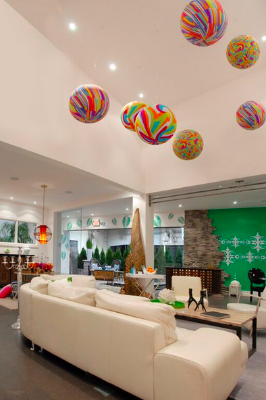 Don't ignore the upper regions of your home. A wallpapered ceiling or brightly coloured overhead accessories can easily take a space from drab to fab.
Catch Janette and Jef on the Vancouver Home + Design Show Main Stage on Thursday, October 22 at 7PM and Friday, October 23 at 3PM. See Janette fly solo on stage on Friday, October 23 at 6PM. Click here to view the complete Main Stage schedule.
HOW TO ENTER:
Enter to win two tickets to the show (details below) In addition one lucky entry will also receive:
A gift voucher for a Marketing Floor Plan with Furniture Upgrade valued at $275 from Draft Onsite. Marketing Floor Plans are especially useful for anyone looking to rent or lease their property as they include diagrams of furniture placement for furnished suites. This prize if for any house or unit of 2500 square feet or less. For any properties over 2500 square feet the additional square footage will be charged at $0.11 per square foot.
To enter leave a comment on this post.
Sign-up for our newsletter
For additional entries do one or more of the following:
Like us on Facebook (if you haven't already) Facebook.com/myvancity
Follow us on Twitter twitter.com/myvancity (if you already follow us please RT about the giveaway)
Follow us on Instagram instagram.com/myvancityca