With fall officially upon us, it's time to transition from light pastels to richer, darker hues. Naturally, the trends that dominated the Fall/Winter 15 runways are on our radar, and the talented nail techs at Joyride couldn't be more excited to share their favourite polished trends with their clientele.
With seven signature nail treatments, over 350 polish colours to choose from, including designer brands like Deborah Lippmann and JINsoon, a variety of other 3 Free and 5 Free options, and their own organic line of private-label products, Joyride is seriously shaking up the nail business. Did we mention the handcrafted coffee and cold-pressed juice? Joyride has it all and is, quite simply, the nail experience elevated.
When it comes to this year's most anticipated trends, it's no surprise that the team at Joyride are the go-to experts:
Geometric Patterns – These are simple yet striking. This trend is all about contrasting colours and can incorporate as many as you desire, making good use of negative space. Pictured here is a nude shellac with an electric blue stripe that adds a pop of the unexpected. Bold and edgy, this nail trend shows us that chic isn't boring.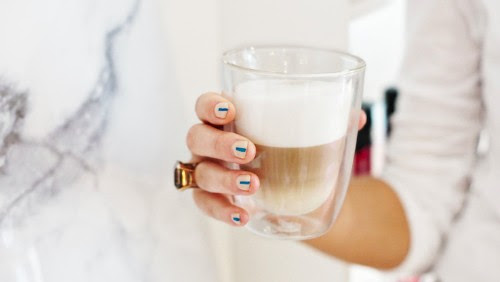 Embellishments – Let's add a little sparkle to fall, shall we? This trend is the equivalent to playing dress-up with nail polish. The basecoat is just that – a basecoat, so don't stop there. Choose from glitter to beads and everything in-between. Pictured here is a deep red shellac dressed in gold leaf foil. Glamorous and eye-catching, these nails are nothing short of a statement piece.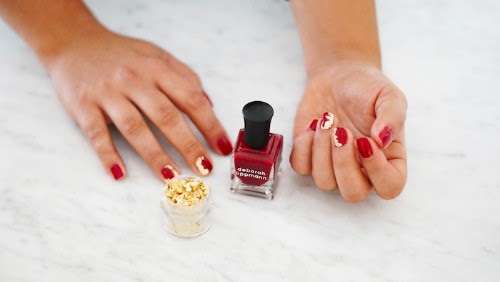 Fall Shades – Just as a woman curates her fall wardrobe, so too should she curate her fall polish collection. Your nails will be the final touch on your outfit, so choose wisely. This fall, it'll be neutral darks, taupes, greens, and blues that are front and centre. Think deep, moody, and earthy. Metallic blues and purples add a little attitude to the mix.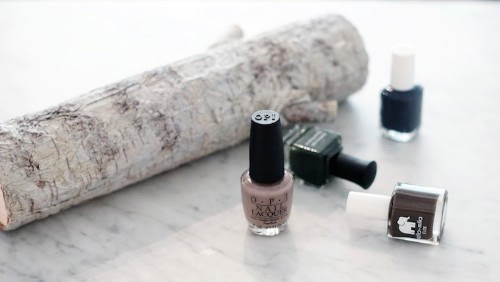 Itching to try out one of these trends for yourself? Schedule an appointment with one of Joyride's talented nail experts here. Go on, take the ride.