Sweeten your holidays at Burnaby Heights' Chez Christophe Chocolaterie Patisserie
Pastry Chef and Master Confectioner Christophe Bonzon unveils a new line-up of holiday treats this season at his Burnaby Heights' located Chez Christophe Chocolaterie Patisserie (4712 Hastings Street), just in-time for some yuletide cheer. Inventive chocolate art sculptures, Christmas chocolate bars, Swiss gingerbread filled with marzipan, and festive bites are just some of what sweet-toothed lovers can expect.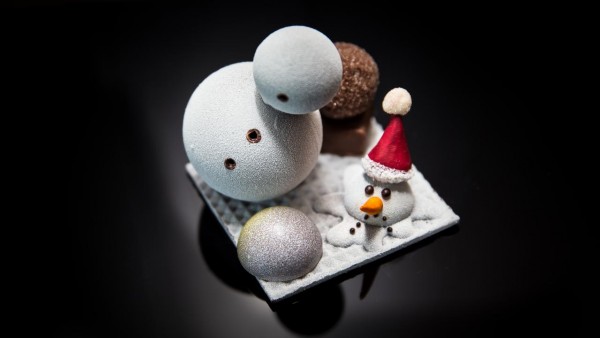 "This season, we wanted to challenge our creativity and discover fresh new ways to delight our customers," explains Bonzon. "Take for example our unique versions of the classic Santa, reindeer, and snowman, all with carefully hidden bonbon surprises. The holidays are meant to be spent with family and therefore, we hope these merry designs not only evoke the spirit of Christmas, but also enchant people of all ages together."
Bonzon's edible sculptures are inspired by the iconic symbols of Christmas: Rudolf, everyone's favourite reindeer; intricate ornaments; modern tannenbaums (Christmas trees); melting Frosty the Snowman; and Father Christmas himself. Sculptures range from $17.95 for a small sculpture to $39.95 for a large sculpture. $5 from every tannenbaum sold goes towards Growing Chefs!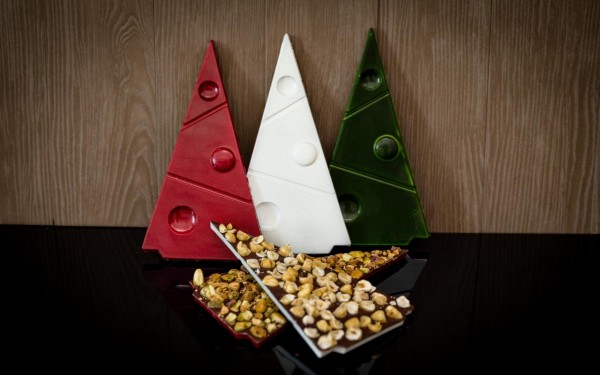 Bonzon has also created a variety of holiday chocolate bar flavours including cranberry with toasted sesame, and peppermint. He launches an exclusive Christmas Chocolate Bar Trio Collection featuring eggnog and marzipan, caramel and gingerbread, and mandarin jelly with mandarin ganache. In addition, customers will be introduced to Swiss gingerbread called biscômes. These stocking stuffer-sized confections start from $13.95.
Chez Christophe's popular Bûche de Noël, also known as a Yule Log Cake, makes a return with a new Pear and Caramel flavour, along with returning favourites Monte Blanc and La Chocolatée.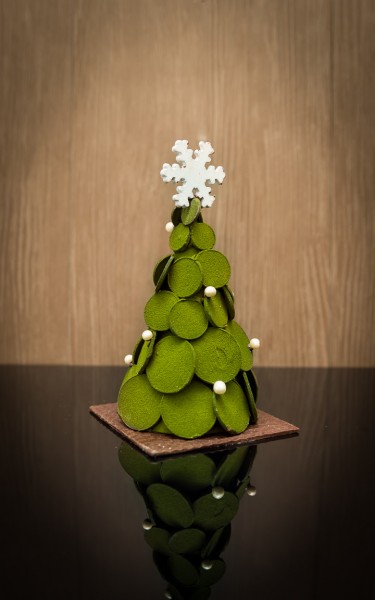 Chocolate sculptures are now available for pre-order by visiting Chez Christophe in-person or via phone at 604-428-4200.
For more information, please visit www.christophe-chocolat.com.
Chez Christophe 4712 Hastings Street, Burnaby, BC | Twitter: @Chez_Christophe | Instagram: @ChezChristophe | Facebook: /Chez-Christophe-Chocolaterie-Patisserie
About Chez Christophe
Award-winning pastry chef and chocolatier Bonzon brings a small taste of Switzerland to Canada at Chez Christophe Chocolaterie and Patisserie with a wide collection that ranges from fine handmade chocolates, truffles, signature chocolate bars, artistic chocolate sculptures to specialty French maracons, viennoiserie, desserts, and cakes. "The opportunities to transform are endless" and at Chez Christophe, you will find uniquely crafted creations made with passion and creativity.
Chez Christophe is located in Burnaby Heights at 4712 Hastings Street and is the only Canadian shop to use premium Swiss chocolate Carma. For more information, visit www.christophe-chocolat.com.