This winter,  Prohibition invites Vancouverites and visitors to wind down, cozy up and indulge in Cinq à Sept – a new cocktail hour unlike any other in Vancouver.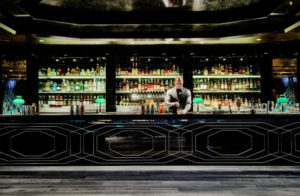 During the time-honoured social gathering – resurrected at the Rosewood Hotel Georgia's debonair bar – visitors are encouraged to leave their cares at the door and catch up with friends or colleagues, partake in holiday-themed cocktails and bites, and soak in an eclectic roster of live music. As a festive bonus, each guest arriving during Cinq à Sept will receive complimentary bites and a glass of Prohibition's ever-evolving daily punch. And to ensure visitors have time to fully savour the well-earned extravagance of cocktail hour, Prohibition's Cinq à Sept will last three hours during the month of December instead of the traditional two (fun fact: "cinq à sept" translates to "five to seven"). Cinq à Sept runs Monday to Saturday from 4:00 pm to 7:00 pm. In January and onward, the cocktail hour will begin at 5:00 pm.
 "Traditionally, Cinq à Sept was a time to unwind after work and indulge in a cocktail or two before dinner," says Philip Meyer, managing director of the Rosewood Hotel Georgia. "Prohibition is the perfect place to revive such an elegant and long-established tradition. Sometimes you need a time-out – especially during this time of year – and that's what Cinq à Sept aims to provide."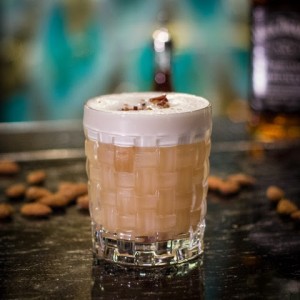 In addition to gratis punch and tantalizing tapas – think Armenian flatbread paired with exotic dips like pork rillette and port wine jelly-infused paté, for starters – the cocktail hour will showcase live entertainment ranging from 21-year-old country singer Jordan Hart to internationally acclaimed indie artist Martin Acosta (entertainment offered on select dates). Feeling festive? Award-winning bartenders Robyn Gray and Brad Stanton have infused Prohibition's cocktail menu with a dose of Christmas cheer, crafting holiday-themed tipples like the smooth-as-silk Egg Nog – house-made nog enhanced with a hearty dose of bourbon, spiced rum and nutmeg – and the zero proof Cranberry Shrub, a delightful blend of housemade cranberry shrub, soda water and cinnamon. 
Guests with more exotic tastes can indulge in Prohibition's 'Rare Finds' bottle selection – a collection of exclusive bottles from around the globe (including Canada's only bottle of Glenfiddich 50-year-old single malt scotch whiskey), or sip their way through Gray and Stanton's inventive new cocktail menu. Start with the delicate L'Air de Panache – vodka, green apple, lemon, ginger and jasmine honey foam with a floral bergamot aroma – and work up to the decidedly decadent You Don't Know Jack, a heady blend of hazelnut and almond butter-infused Jack Daniels, egg white, pumpkin spice syrup, pimento dram and bitters.
Whatever your pleasure, Prohibition's Cinq à Sept is the ideal occasion to celebrate the holiday season – or to escape it. For more information or to book a reservation, call 604.673.7089 or visit prohibitionrhg.com.
About Rosewood Hotel Georgia:
Since 1927, the Hotel Georgia has represented Vancouver's most stylish and elegant retreat at the beating heart of the city.  The legendary property is located just steps away from long stretches of sea wall, the downtown shopping and business districts and Canada's greenest convention centre.  The 156-room hotel is home to Hawksworth Restaurant, led by visionary chef David Hawksworth; Sense® spa, offering a menu of West-Coast-style treatments; thoughtfully designed meeting facilities; as well as a heritage ballroom and spacious lounges, which act as a tranquil and enticing haven in this radiant downtown hub. In 2015, the Forbes Five-Star hotel was named one of the "Best Canada Hotels & Resorts" and "Best British Columbia Hotels & Resorts" on Condé Nast Traveler's Gold List. The hotel was also included on U.S. News & World Report's "Best Hotels in Canada" list as well as the "Top 25 Hotels in Canada" TripAdvisor Travelers' Choice rankings.
Rosewood Hotels & Resorts®
Rosewood Hotels & Resorts® manages 18 one-of-a-kind luxury properties in 11 countries, with 11 new hotels under development.  Each Rosewood hotel embraces the brand's A Sense of Place® philosophy to reflect the individual location's history, culture and sensibilities.  The Rosewood collection includes some of the world's most legendary hotels and resorts, including The Carlyle, A Rosewood Hotel in New York, Rosewood Mansion on Turtle Creek in Dallas and Hôtel de Crillon, A Rosewood Hotel in Paris, as well as new classics such as Rosewood Beijing. Rosewood Hotels & Resorts targets 50 hotels in operation by 2020.