The Taste of Tulalip is a culinary festival of food and wine not to be missed and I was thrilled to be there for the coveted event just last month. This is one of my favourites because along with the best wines on offer it's the food pairings that make it so special.
I have written a series of articles featuring the amazing events that are showcased during the fun filled two day extravaganza. What a party!
My final article is all about the premiere event of the festival Grand Taste. This is where it all comes together in an opportunity to taste exceptional wines paired with epicurean bites.
The venue is spacious with various lounges showcasing wines from Washington, Oregon, California and other wine regions of the world.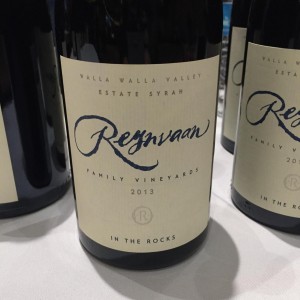 Washington wineries are showcased in the Orca Ballrooms with over 55 different wineries represented. I tasted some fabulous wines from my list of personal favourites as well as some "new to me" wineries. This is a cornucopia of exceptional wines, many of which are in the expensive ($190-$250 U.S.) range. Not necessarily on my wine shopping list but certainly interesting to taste and compare.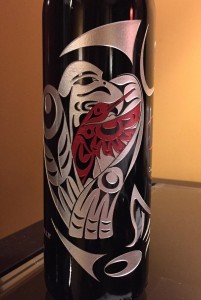 The Delta (Airlines) Lounge wineries featured Côte Bonneville, the winery selected to showcase Taste of Tulalip, with it's exquisite, one of a kind bottle designed by resident artist Mike Gobin. An excellent range of Washington wines in the moderately pricey to  somewhat pricey category. Mollydooker Wines from Australia featuring their "Carnival of Love 2014", #2 on Wine Spectator's 2014 list of 100 Best Wines. Rounding out the three wineries represented Tuscany's Roccca di Frassinello.
For sparkling fans the Bubble Lounge featured fifteen wineries from Domaines Barons de Rothschild to Veuve Clicquot. Oregon and California wineries were each represented with ten of their best.
Not to be left out the Craft Beer tasting room situated in the Oasis Pool featured fifteen breweries.
For a complete list of Washington, Oregon and California wineries and breweries use this link.
Did I mention it's all about the incredible food and the exceptional wines? It definitely is!
So if you are a lover of top quality wines from the west coast of the United States, the best the international wine community has to offer, a #winelover of bubbly and a craft beer enthusiast then you absolutely must be at the 2016 Taste of Tulalip on November 11 and 12, 2016.