Early Music Vancouver Showcases Two Masterpieces – Handel's Apollo e Dafne & Bach's Orchestral Suite in C Major – With Grammy Award-Winning Soloists
  Handel's energetic cantata and Bach's lively orchestra suite offer a sensational evening of music and storytelling
Early Music Vancouver (EMV) presents George Frideric Handel's Apollo e Dafne and J.S. Bach's Orchestral Suite in C Major at The Vancouver Playhouse on Friday, March 18, 2016 at 7:30pm. Internationally renowned, Grammy award-winning soloists Yulia Van Doren and Douglas Williams will be accompanied by the Pacific Baroque Orchestra under the music direction of Alexander Weimann.
Douglas Williams photo by Katherine Griswold
"Apollo e Dafne, like a lot of Handel's early Italian work, demonstrates the extent to which this young German fully embraced and explored the flamboyant and operatic Italian style while he was there. It is full of original orchestral colors, and new melodic ideas/fragments that Handel would continue to use as source material for the rest of his life," says EMV Artistic Director Matthew White.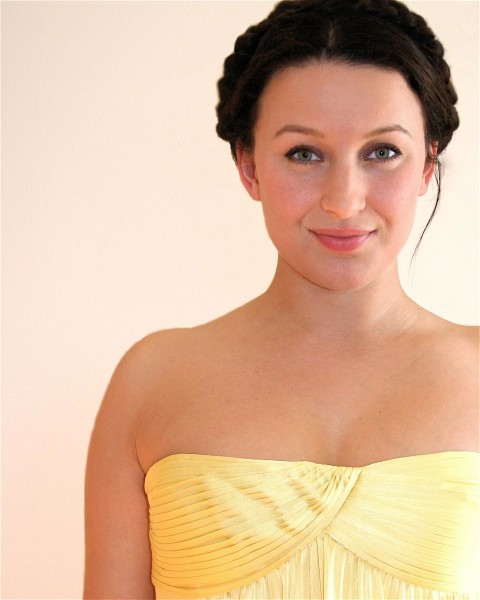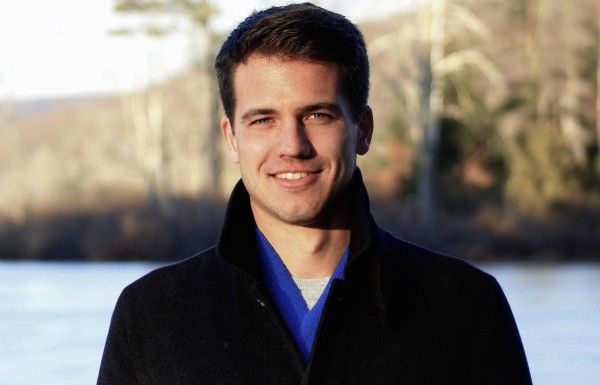 When public performances of opera were banned in Rome by papal edicts in the late seventeenth and early eighteenth centuries, opera audiences and composers turned to the un-staged dramatic cantata for their fix of lust, madness and death. Under the cover of portraying mythological or historical figures, cantatas could treat the same subjects that the Pope found so objectionable without fear of legal action.
Started in Venice in 1709, when Handel was just 24 years old, and completed the following year, Apollo and Dafne was a product of the composer's three-year trip to Italy. The adventurous young Handel visited Florence, Rome, Naples and Venice. Exposed to the Italian style, Handel emulated its vigorous harmonic language and dramatic flair: traits displayed in compositions throughout his career. He was called upon to write cantatas for his patrons, ranging from intimate solo pieces to quasi-operatic works for multiple voices.
Rounding out the programme is a performance of Bach's Orchestral Suite in C Major prominently featuring the oboes and bassoon.
Recognized as "a star-to-be" by Opera Magazine, soprano Yulia Van Doren is the only singer to win a top prize in all four US Bach vocal competitions. She has been presented as a soloist by almost all of the North American early music festivals and orchestras. Bass-baritone Douglas Williams recently appeared in two landmark new opera productions from two of the world's most celebrated director-choreographers: Handel's Acis and Galatea in Mozart's orchestration with Mark Morris at Lincoln Center and Monteverdi's Orfeo with Sasha Waltz at the Dutch National Opera.
The soloists perform under the musical direction of Alexander Weimann. The Vancouver-based artist is one of the most sought-after ensemble directors, soloists, and chamber music partners of his generation, whose work can be heard on more than 100 recordings. The Grammy and Juno Award winner is Music Director of both Pacific Baroque and Seattle Baroque Orchestras, and a frequent guest conductor and collaborator with groups including Quebec's Les Violons du Roy, Montreal Symphony Orchestra, Symphony Nova Scotia, Tafelmusik Baroque Orchestra, and Boston Early Music Festival.
ABOUT EARLY MUSIC VANCOUVER (earlymusic.bc.ca)                                           
For 45 years, Early Music Vancouver (EMV) has dedicated itself to fostering an understanding and appreciation of musical treasures from the Renaissance, Baroque, and Classical periods. Currently under the leadership of Matthew White – renowned countertenor and founding director of the Québec-based ensemble Les Voix Baroques – EMV continues to garner international acclaim as the largest presenter of early music in Canada, and as one of the most active and innovative organizations in its field in North America. EMV is proud of its educational outreach initiatives that include its popular, annual summer festival at UBC's School of Music; a new Baroque Mentorship Orchestra; community lectures; and instrument instruction and preservation.
LISTING INFORMATION
Early Music Vancouver presents:
Apollo e Dafne
Date:

Friday, March 18, 2016 at 7:30pm

Pre-Concert Talk:
A talk with Douglas Williams, Yulia Van Doren, and Alexander Weimann,
hosted by EMV's Artistic Director Matthew White


Friday, March 18, 2016

, at 

6:45pm

 at the
Vancouver Playhouse
Address:
Vancouver Playhouse
600 Hamilton St. Vancouver, BC
Ticket Prices:
From $17.50
Box Office:
earlymusic.bc.ca or 604-822-2697
Feature image: photo credit Jan Gates