All are invited to meet Corcoran at her book launch event planned for Tuesday, March 22nd at the Book Warehouse on Main Street at 7:00 pm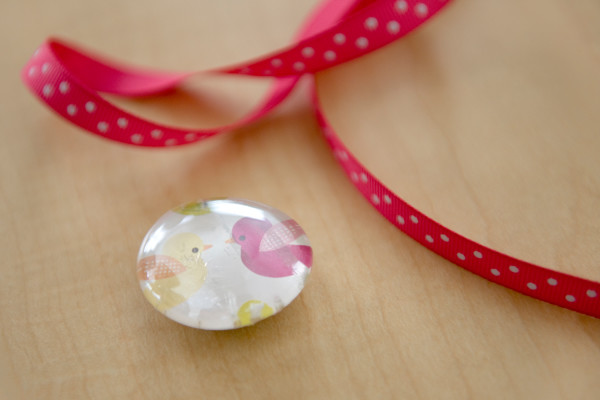 The local crafter revolution and trend has reached a milestone with the newly published local book Raw Crafts by North Vancouver resident Denise Corcoran.  Raw Crafts features eco-friendly materials such as cork, hemp, jute, and burlap; all red-hot go to items among the DIY/maker community. Raw Crafts shares over 40 easy to complete projects ranging from pillows and tote bags to woven bowls, birdhouses, frames, rugs, toys, and jewelry that incorporate repurposed materials sourced locally.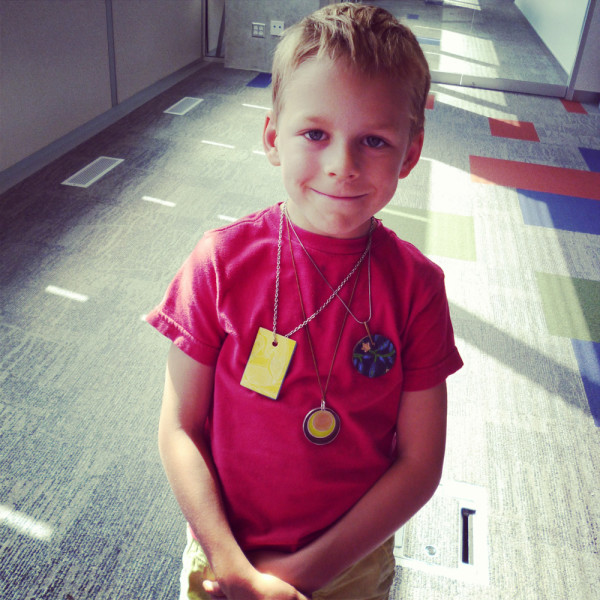 Corcoran will be launching her book at the Book Warehouse on Tuesday, March 22nd at 7:00 pm at the 4118 Main Street location.  All are welcome to join as Corcoran speaks about the Raw Crafts projects (including a demonstration or two!).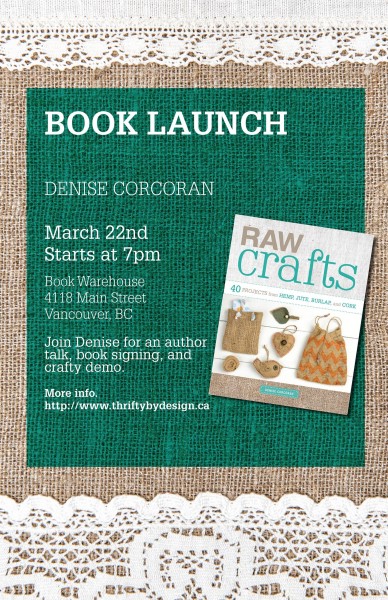 What: Raw Craft book launch, author talk and craft demonstration

Who: Denise Corcoran, author of Raw Crafts and Thrifty by Design workshop facilitator, speaker, blogger and community connector
Where: Book Warehouse, 4118 Main Street, Vancouver, BC
When: Tuesday, March 22nd at 7:00 pm
Parking: Street parking is available
Cost: Free to all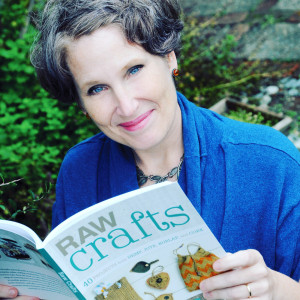 About Denise Corcoran, author and Thrifty by Design, founder:
Denise Corcoran is a community builder with all things crafting and upcycling.  She hosts Crafternoons for the community, teaches Crafting with 'Crap' night classes, writes for various online publications and presents at conferences.  Through her social media profile, RotoVision Books sourced Corcoran and invited her to author a book highlighting fun DIYs using natural materials and repurposed finds that are both accessible and creative for the novice to advanced crafter while keeping to a budget.