My first introduction to beer drinking (okay other than sneaking a sip from dad's long neck bottle) would have been in what was a typical beer parlour via the "ladies and escorts" door into a dingy, large space with hard chairs, small round tables covered with terry cloth and cheap beer. I remember only on tap beer served in a high glass with a line around the top to guarantee the level of the beer in the glass. Definitely not great beer so to disguise the taste I would mix it with tomato juice, creating a shanty or Alberta red eye. Whew.
Over time I gave up beer drinking all together for obvious reasons. Fast forward to the late 90's and some smaller breweries started to make a dent at the liquor store and restaurants. Given a wider range of places to drink beer that were much more socially appealing beer became more than that drink you had at a sporting event, paired with a Cubanette.
I love to eat and although wine is often my beverage of choice there are a number of cuisines I feel pair best with a cold beer. Mexican food, great with a classic lime margarita is oh so tasty in summer with a good beer. My favourite pairing a cream or dark ale. Asian food and pizza are two others I enjoy with a brew.
Vancouver and B.C. are great places to live if you're a beer lover. There are so many craft beer breweries we really have unlimited choices.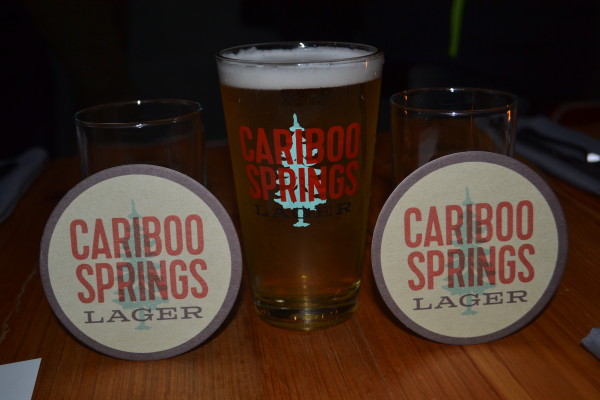 Last week I attended the launch of the latest beer from Cariboo Brewing – a premium Lager. The venue, Nomad on Main Street, was the perfect spot to feature the Cariboo Springs Lager. The premium Lager is crisp with a good balanced taste, not too hoppy but with enough flavour to satisfy your tastebuds.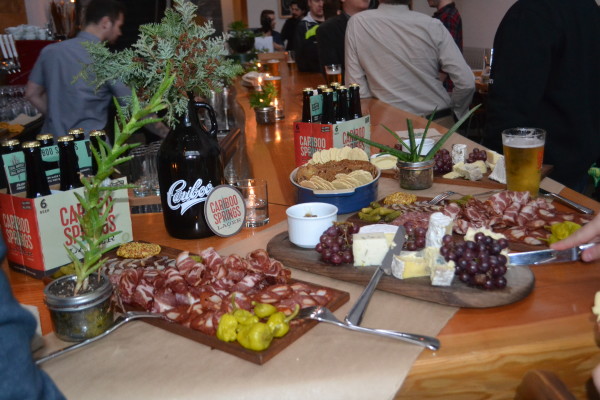 The evening started with an appealing charcuterie and cheese assortment from Oyama Sausage Co and Salt Spring Island Cheese which paired really well with the tall, cool glasses of Lager. Appies featured were Sourdough with Caramelized Onion Butter, Oysters with Dill and Horseradish Foam, Chicken Liver Parfait and assorted Charcuterie, Cheeses, pickles and condiments, I was in heaven!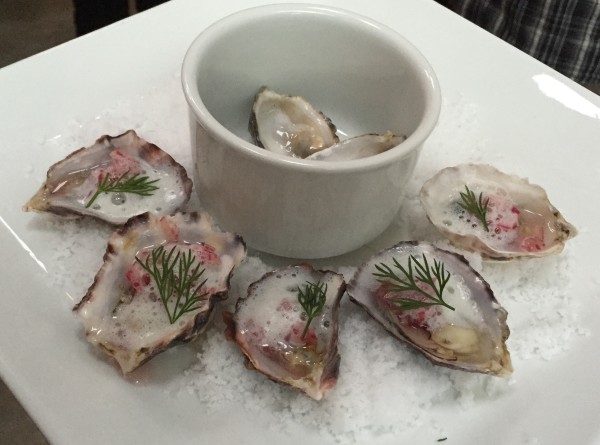 Nomad is a slightly rustic, modern, loft space dominated by a long bar down one side of the room. It was a perfect space to mix and mingle with other beer lovers as we chatted and nibbled and enjoyed glasses of the Cariboo Springs premium Lager. In keeping with their spirit of generosity Cariboo Springs Lager was complimentary throughout the night.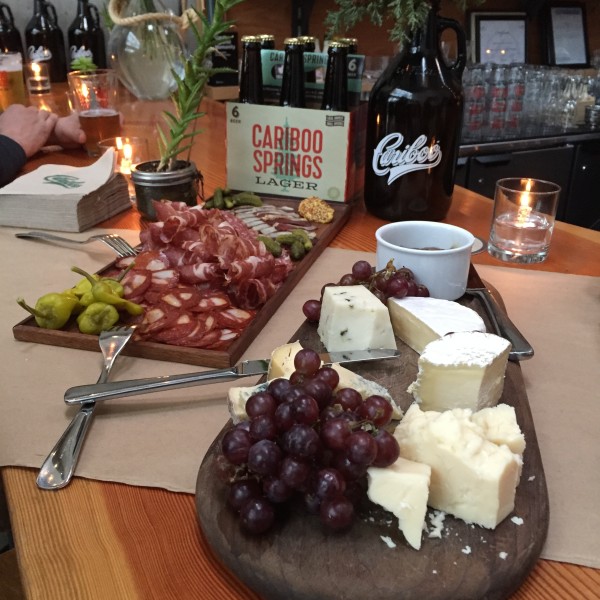 We've definitely come a long way from the days of the traditional beer parlour and Nomad is a terrific spot to sample the beers on offer. The layout is spacious and comfortable and the super high ceiling is enhanced by great lighting. That evening the room was set in long table style but the space also lends itself to seating for couples or parties of four or six. Holding about 55, when including the small second floor seating area that works well for a group.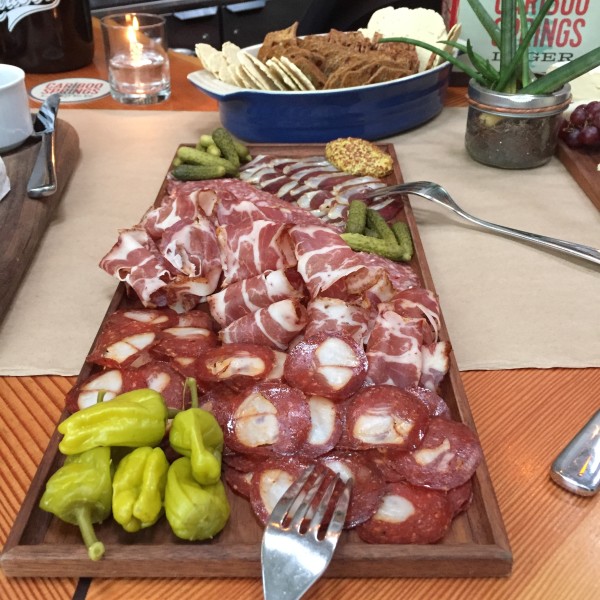 By the time dinner was served all the tables were full of beer lovers anxious to try the beer cocktail creations that would pair with the menu served family style.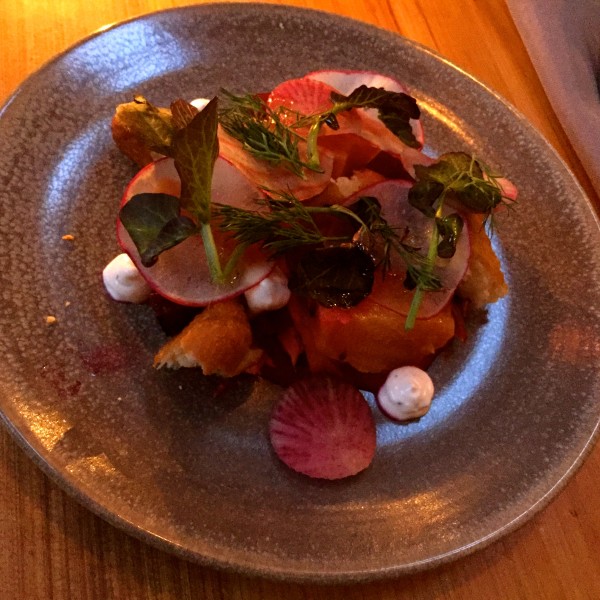 We started with a delicious Hot Smoked Haida Wild Coho with Horseradish Creme Fraiche, Banack Pickled Beetroot and Dill paired with Local Gin, Orange Marmalade, Lemon, Hopped Grapefruit Bitters and Cariboo Springs Lager. It was a delicious combination.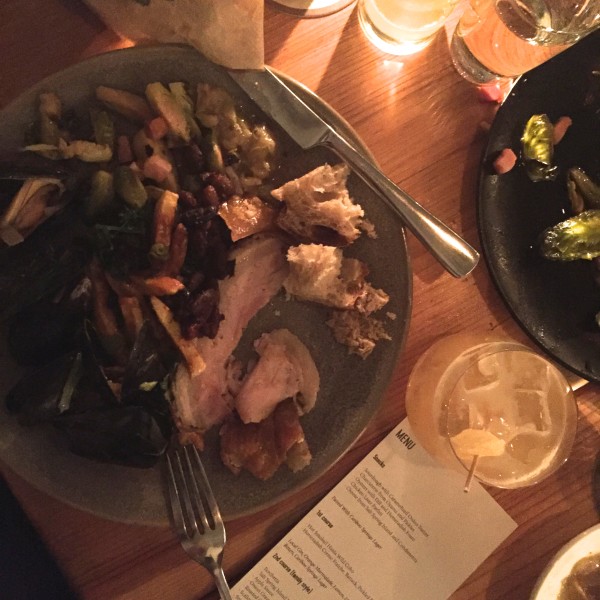 Our second course included Porchetta, Salt Spring Island Mussels, apple sauce and onion gravy, Roasted Carrots with Maple and Ginger Brown Butter, Scallop Potatoes, Smoked Cheddar Poutine, Brussel Sprouts and Pea Meal Bacon, Hannah Brook Greens with Green Goddess Dressing. This virtual feast was paired with a Lot 40 Canadian Rye, Lemon, Spruce buttered maple, Ginger and Cariboo Springs Lager.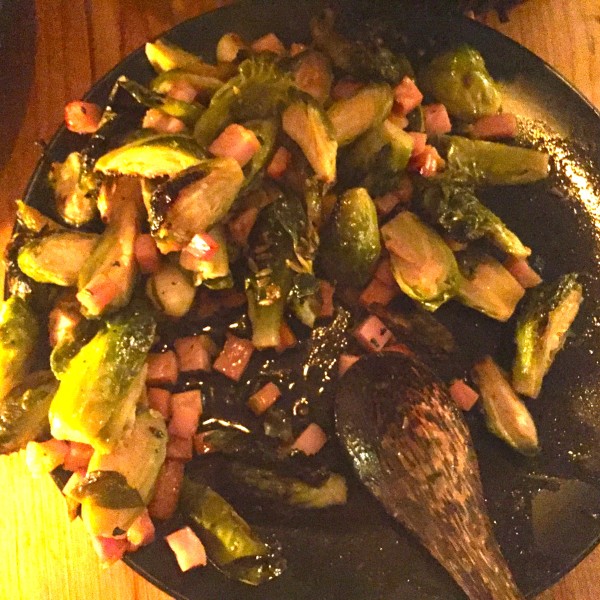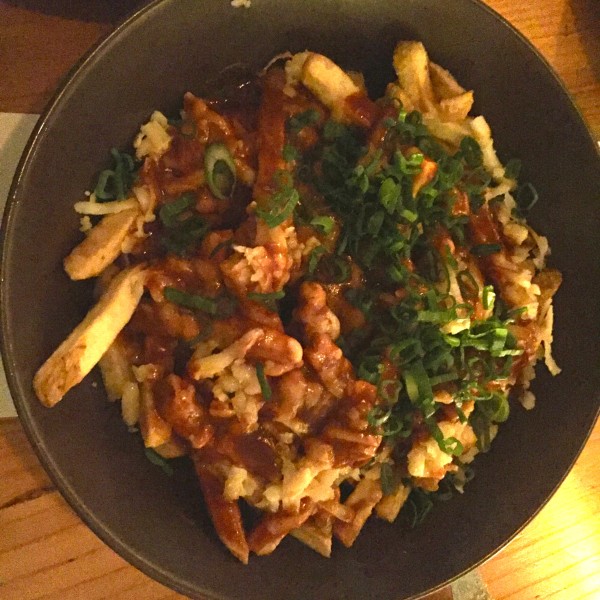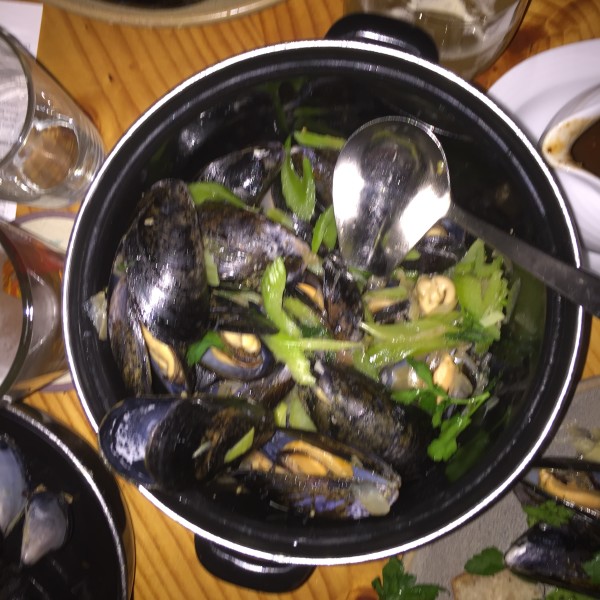 For those with room to spare the desserts were ample with Pecan Pie, Apple Pie and fresh whipped cream, and for the young at heart Root Beer Floats. Paired with Unaged Whisky, Cariboo Springs Lager Reduction and Cherry and Cedar Bitters.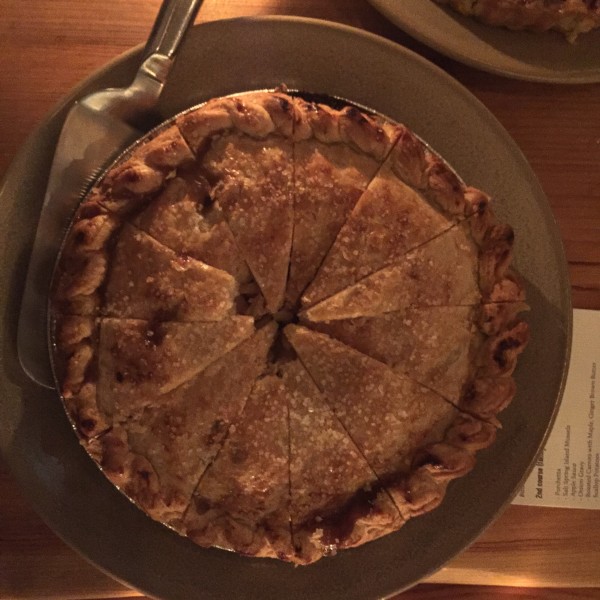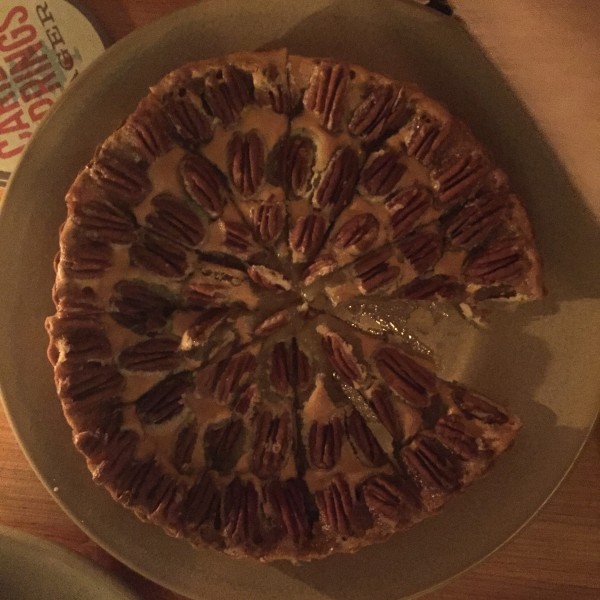 We had a blast, enjoyed the Cariboo Lager and the cocktails, dinner was delish. Interesting to note that the ratio was about 80% male and 20% female.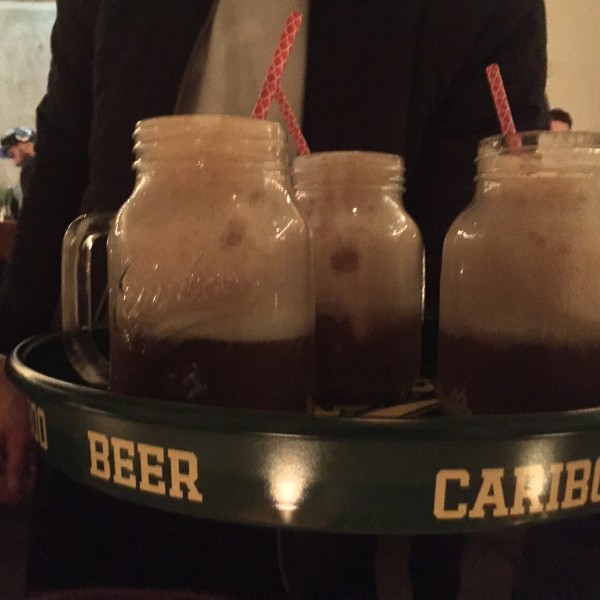 Alex Ploughman was our chef and Gez McAlpine was our mixologist for the evening. Food and beverage were outsourced for the event with Nomad only providing the venue.
About Pacific Western Brewing Company (formerly Cariboo Brewing)
Canada's longest running, British Columbian-owned brewery was established in 1957 on a fresh water spring in Prince George, BC. Originally named Caribou Brewing, Pacific Western Brewing Company (PWB) has had seven owners over its storied past and achieved many milestones. Including, being the first Canadian brewer to export to mainland China in 1991 and then to Russia in 1996. Along the way these achievements have shaped the BC beer backbone for over fifty years.
About Nomad Restaurant
A member of a people or tribe that has no permanent abode but moves about from place to place, usually seasonally and often following a traditional route or circuit according to the state of the pasturage or food supply.At Nomad, we strive to follow the same constructs by creating and nurturing relationships with our region's farmers and suppliers. Menus are created using a combination of this season's fresh crops and last season's bounty that has been preserved in house. Our chefs know the origin and content of every dish we serve in order to provide peace of mind to our guests. Simple yet stylish, we strive to tell a story with every dish and every drink we serve. We want to teach people how to take advantage of this amazing part of the world. Seasonal, Sustainable, Respectful.Chefs Ryan Reed and Scott Swanson, bar man Matt van Dinther and manager Taylor Burnham provide the vehicle in which guests travel throughout the Pacific coast, without leaving their seats. Menus will change with the availability of quality ingredients, delivering a new experience every time the weather changes. Check in with Nomad on a regular basis to find out what is in season.