Beaucoup Bakery launches several new treats to celebrate rhubarb season
Spring's favourite vegetable makes a sweet arrival this season as Beaucoup Bakery & Café brings rhubarb to life in three limited, new pastries and one special iced tea. From April 11, 2016 until June 20, 2016, customers can enjoy an Olive Oil Roasted Strawberry Rhubarb Tart, Rhubarb Nest, Strawberry Rhubarb Croissant, and Rhubarb Hibiscus Iced Tea.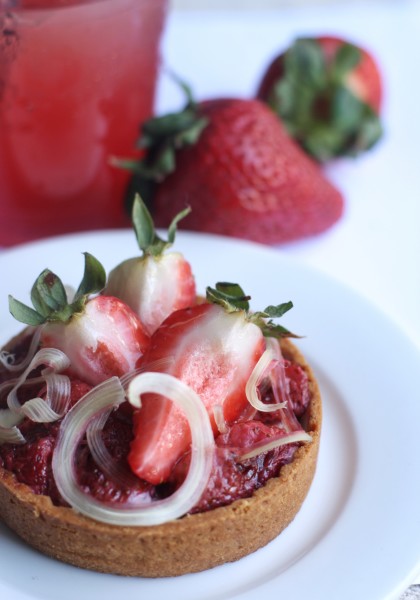 "Rhubarb signals the first of the growing season with summer fruits to come," explains Jackie Kai Ellis, owner of Beaucoup Bakery. "I'm really excited about the trio of new rhubarb pastries, and this fragrant chamomile lemongrass iced tea using rhubarb hibiscus syrup. Our team really hopes these additions will become new seasonal favourites."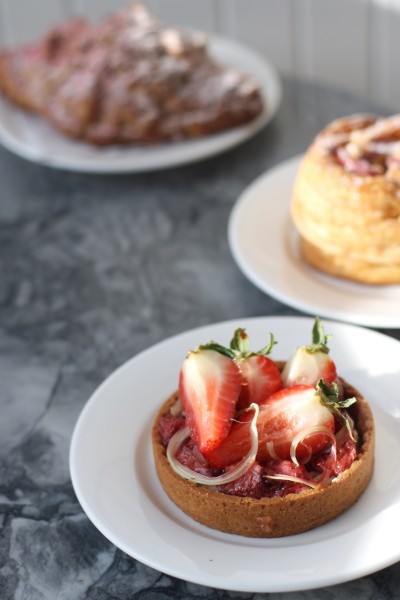 The Olive Oil Strawberry Rhubarb Tart ($5.50 each) is filled crème anglaise soaked brioche using local Domenica Fiore olive oil. It is topped with a strawberry rhubarb compote, roasted and fresh strawberries with a fresh rhubarb garnish.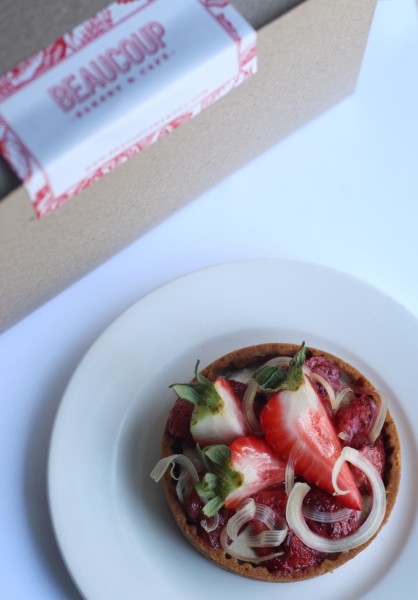 A beautifully layered pastry, the Rhubarb Nest ($4 each) is filled with rhubarb poached with hibiscus and Bellocq's Le Hammeau tea, vanilla pastry cream, and topped with almond streusel.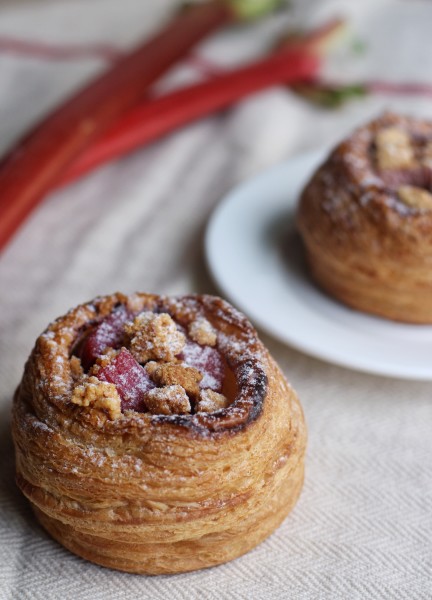 Our Beaucoup Bakery croissant is baked into a Rhubarb Strawberry Croissant ($4.50 each). It is filled with familiar flavours and textures with rhubarb strawberry compote, almond frangipane, and cinnamon oat streusel topping to mimic a strawberry rhubarb crumble.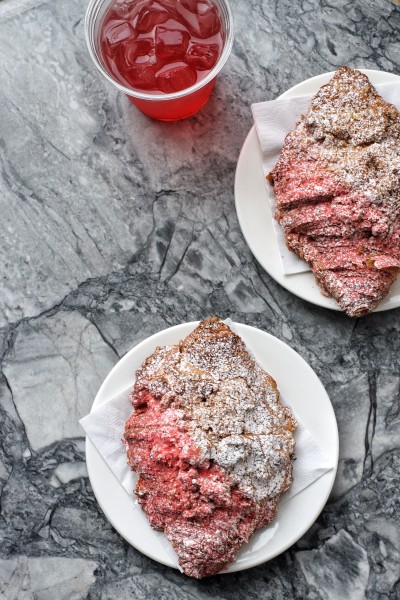 Just in time for warmer weather, the Rhubarb Hibiscus Iced Tea ($3.50) should hit the spot, featuring Bellocq's Le Hammeau tea and a housemade hibiscus rhubarb syrup.
All items are made fresh daily and can also be pre-ordered for pick-up in large quantities. For more information, please visit www.beaucoupbakery.com.
About Beaucoup Bakery
Beaucoup Bakery & Café opened its doors in December 2012, offering French-inspired pastries and childhood favourites with some unique twists by owner Jackie Kai Ellis. The reason for opening Beaucoup Bakery was simple, to leave the world a happier place, even if through something as simple as a cookie. The company's priority is to put care and pride into everything it does, from the ingredients used and the little details that go into the baking, through to the way the company treats valued customers and friends.
Beaucoup Bakery | 2150 Fir Street, Vancouver, BC, V6J 3B5 | 604-732-4222 |
Twitter: @BeaucoupBakery | Instagram: @beaucoupbakery |
Facebook: /beaucoupbakery | www.beaucoupbakery.com
Photo credit: Beaucoup Spring – credit Kate Lowney