Last month I had the pleasure of attending a sensational evening of music presented by Early Music Vancouver (earlymusic.bc.ca) at the Vancouver Playhouse.  EMV presented a special performance of George Frideric Handel's Apollo e Dafne and J.S. Bach's Orchestral Suite in C Major performed by two internationally renowned Grammy Award-winning soloists.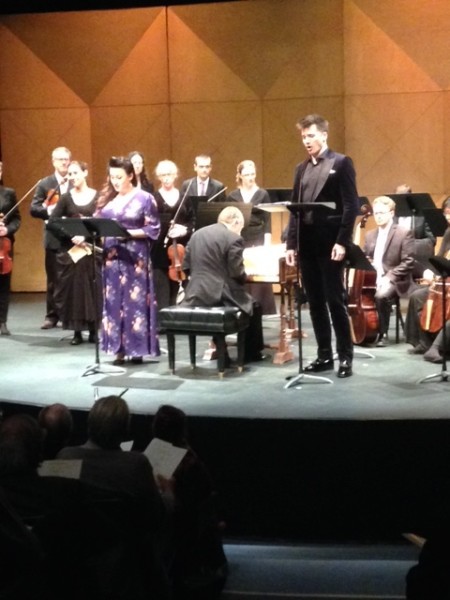 Now, I'll level with you before you read any further.  I sadly am something of a dunce when it comes to Renaissance and Baroque music.  Even as I type this I am conscious I'm using the terminology all wrong…thus reinforcing my point. That said, I am open to learning and experiencing new things and I love watching talented people perform so I thought I'd give this a go. I like to approach my reviews as a sort of "everyman".  So do keep this in mind as I give my opinions, uneducated in these areas as I may be.  
Firstly, I loved how cultured and mature I felt heading to a classical music performance on a Friday night…if my friends back in Ireland could see me now! I had a plus one but she, also being Irish, got the Playhouse confused with Playland and was waiting out near the PNE for me instead.  So I was flying solo.  Feeling very grown up I made my way to my seat with a perfect view of the stage.
I busied myself with the program and got my head around the subject matter and what I was about to experience.  I must confess there was a lot of reading material there and I hadn't time to take it all in, but here's the gist.
In the 18th Century being cosmopolitan was all the rage and taking some time out after one's formal studies was the thing to do for all young men of means.  While nowadays Cambodia, India and Australia are the go to countries for rich kids on a gap year, back in 1725 wealthy young men toured Europe soaking up all the culture, improving their language skills and forging international connections.  At 21 Handel travelled to Italy at the invitation of the Medici family and became the darling of high society.  Apollo and Dafne was a product of his three-year jaunt in Italy.
I also learnt that in the late 17th and early 18th centuries when public performances of opera were banned in Rome by papal edicts aimed at ruining everyone's fun opera audiences and composers cleverly turned to the un-staged dramatic cantata for their fix of lust, madness and death. Under the cover of portraying mythological or historical figures, cantatas could treat the same subjects that the Pope found so objectionable without fear of legal action.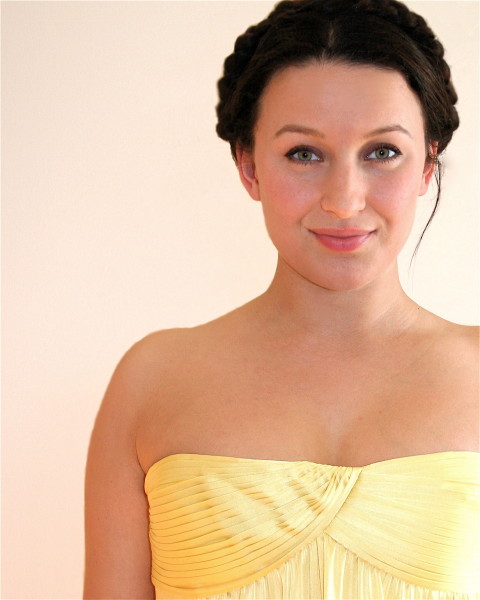 The roles of Daphne and Apollo were performed by internationally renowned Grammy award-winning soloists Yulia Van Doren and Douglas Williams and were accompanied by the Pacific Baroque Orchestra under the music direction of Vancouver-based Juno and Grammy Award winner Alexander Weimann.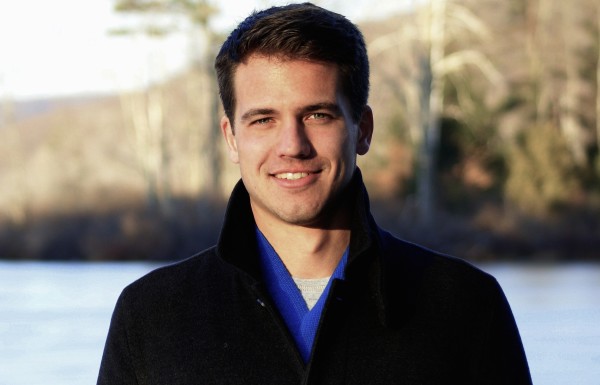 Soprano Yulia Van Doren and bass-baritone Douglas Williams were compelling to watch/listen to.  As someone who couldn't carry a tune in a bucket I am always in awe of those who have musical talent and limited knowledge of baroque music, cantatas and Handel did not diminish this one ioata.  True, I only had a rough idea what they were singing about, but the skill they both demonstrated was obvious even to a classical music ignoramus such as myself.  As the orchestra played and soloists performed I pictured sweeping views of Italian ancestral homes and beautifully dressed aristocrats dancing….music and performances that can transport you to another time and place can't be half bad, right?  Maybe Handel was on to something.  I just racked up credit card debt on my gap year!