Signature Series Celebrates Music's Unifying Power with Diverse Talent 
The Chan Centre for the Performing Arts at the University of British Columbia (UBC) announces its stellar 2016/17 concert series, presenting a line-up of captivating new works, dramatic debuts, and much-anticipated returns in the Chan Shun Concert Hall. Balancing traditional – from Portuguese fado to Mongolian folk – with cutting-edge – from New Orleans jazz-rock to rhythmic Latin fusion – the series offers a window onto the world with international artists at the pinnacle of their practices.
"In a global climate where variances in gender, age, ability, and race so easily divide us, the Chan Centre believes in art's capacity to transcend differences and bridge understanding," says Joyce Hinton, Co-Managing Director and curator of the Chan Centre Presents series. "By featuring performers of diverse generations and cultures, who evoke an array of musical styles and eras, the 2016/17 season celebrates music's power to unite humanity."
The 2016/17 Chan Centre Presents series includes:
TROMBONE SHORTY AND ORLEANS AVENUE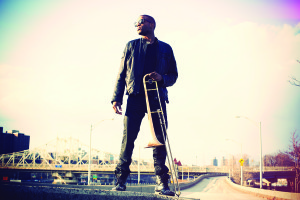 Sunday, September 25, 2016 at 7pm
Young New Orleans native Troy "Trombone Shorty" Andrews started his career as a teenager touring with Lenny Kravitz. Today, when he isn't sharing the stage with stars like Madonna and Macklemore, the musical alchemist heads up the five-member Orleans Avenue. This high-energy ensemble mixes an exhilarating combo of jazz, funk, rock, and hip-hop.
MARIZA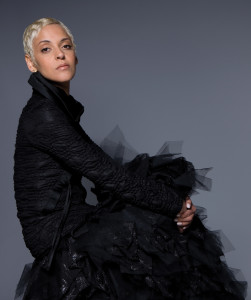 Wednesday, November 2, 2016 at 8pm
The undisputed queen of fado – and Chan Centre audience favourite – performs works from her acclaimed 2015 record, Mundo. A vibrant musical travelogue, the album conveys Mariza's grace and passion as she embodies this melancholic style. With earthy sensuality, and soaring vocals, the chart-topping fadista offers a glimpse into her personal "world".
DIEGO EL CIGALA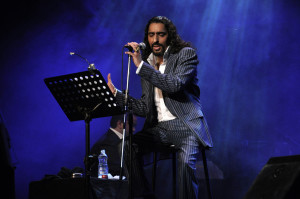 Sunday, November 20, 2016 at 7pm
The three-time Latin GRAMMY winner, called "one of the most beautiful flamenco voices of our time" by Paco de Lucia, returns to the Chan Centre in support of a forthcoming album dedicated to the intoxicating rhythms and melodies of salsa. El Cigala is a magnetic vocalist known for his charming stage presence, passionate performances, and uncanny ability to bring the traditional sounds of his Spanish Gitano heritage to a wide variety of genres.
DIANNE REEVES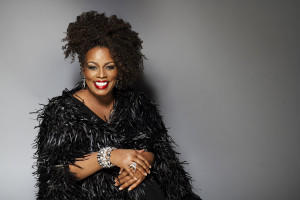 Wednesday, February 22, 2017 at 8pm
Her improvisational prowess and masterful technique have earned her five GRAMMY awards, including three consecutively for Best Jazz Vocal Performance. Declared "the most admired jazz diva since the heyday of Sarah Vaughan, Ella Fitzgerald, and Billie Holiday" by The New York Times, this living legend shares her breathtaking virtuosity on the Chan Centre stage for the first time.
NOCHE FLAMENCA'S ANTIGONA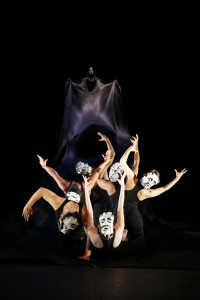 Sunday, March 12, 2017 at 7pm
Greek drama and Latin fervour collide with this explosive masterpiece from one of the world's foremost flamenco companies. Bessie Award-winning dancer Soledad Barrio fiercely portrays Antigone, the female heroine of Sophocles' age-old tragedy. This tale of power and passion is retold through a blend of theatricality, visual artistry, live music, and dazzling flamenco dance.
ANDA UNION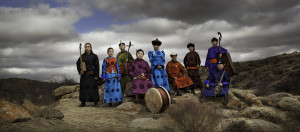 Sunday, March 26, 2017 at 8pm
This nine-member Inner Mongolian group with a mission to preserve their tribal roots weave together ancient musical forms to create a fusion that would make Genghis Khan proud. Performing on instruments from the horse head fiddle to the two-stringed lute, while showcasing a wide range of throat singing styles, the band echoes the time-honoured sounds of their homeland.
MAX RAABE AND PALAST ORCHESTER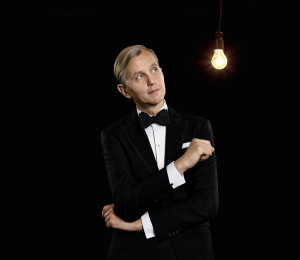 Sunday, April 9, 2017 at 7pm
With their Weimar-era style, suave sophistication, and witty humour, the 12-piece German orchestra led by charismatic vocalist Max Raabe have enchanted audiences across the globe. In vintage white ties and coattails, delivering musical rarities from such legends as Cole Porter and Irving Berlin, this prodigious ensemble bring the bygone era of "Berlin in the 20's" to life.
BOBBY MCFERRIN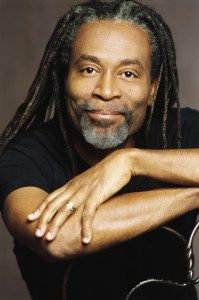 Saturday, April 29, 2017 at 8pm
Adapting and adopting musical vocabularies with joy and spontaneity, McFerrin is hailed with redefining the very nature of singing. His wholly unique career is highlighted by collaborations with artists from Yo-Yo Ma to Chick Corea, and the accumulation of a staggering 10 GRAMMY Awards. This innovative a capella wonder behind the 1988 hit "Don't Worry, Be Happy" demonstrates his impressive vocal range in the acoustically stunning Chan Shun Concert Hall.
CHAN CENTRE CONNECTS SERIES
The Chan Centre proudly complements the concert season with its thought-provoking outreach series, Chan Centre Connects. Through enlightening artist and expert talks, panel discussions, workshops, and documentary film screenings, the series offers audiences a platform for more in-depth engagement with the season's programming. Chan Centre Connects events are updated online throughout the year at chancentre.com/connects.
BEYOND WORDS SERIES
The Beyond Words series in the Chan Centre's intimate Telus Studio Theatre explores the transformative power of cutting-edge multidisciplinary works. In the hilarious and heartbreaking monologue, Brain, Thursday, November 17, 2016 at 7:30pm, novelist and slam poet Brendan McLeod tackles misconceptions of mental illness with an edgy piece that looks at the nature of thought and morality. Acclaimed Chicago theatre troupe Manual Cinema presents Ada/Ava, Tuesday, February 7, 2017 at 7:30pm. A compilation of multimedia, cinematic ingenuity, and exquisite handmade shadow puppetry tells the gothic story of an elderly woman mourning the loss of her twin sister while journeying across the thresholds of life and death.
Single tickets for the 2016/17 series go on sale at 12 noon on June 14, 2016.
Subscription packages will be on sale as of May 1, 2016 and include complete eight-concert subscriptions as well as three-concert, and six-concert packages.
Subscriptions can be purchased in the following ways:
•Online at ­chancentre.com
•By phoning (604) 822-2697, Tuesday – Saturday, 12 noon – 5pm.
•In person at the Chan Centre ticket office, 6265 Crescent Road, UBC (Tuesday to Saturday): 12 noon to 5pm. *The Chan Centre ticket office is closed on Sundays, Mondays, and statutory holidays.
•By mail – Send completed brochure order form to: Chan Centre Ticket Office, 6265 Crescent Rd. Vancouver, BC, V6T 1Z1. Email [email protected] to request a copy of the printed brochure with mail-in order form.
About The Chan Centre for Performing Arts at UBC (chancentre.com)
Since 1997, the Chan Centre for the Performing Arts in UBC's Arts & Culture District has earned an international reputation for its striking design, stellar acoustics, and exceptional programming. Artists, critics, and patrons alike are unanimous in their praise of the facility, winning it a place among North America's premier performing arts venues. The Chan Centre boasts three unique venues: the superb Chan Shun Concert Hall, the dramatic Telus Studio Theatre, and the intimate Royal Bank Cinema. From classical, jazz, theatre, dance and opera to world music, the Chan Centre is a vital part of UBC campus life where artistic and academic disciplines merge to inspire new perspectives on life and culture. Past performers and guest speakers include Youssou N'Dour, Wynton Marsalis, Tanya Tagaq, Brian Regan, Renée Fleming, Dan Savage, Orquesta Buena Vista Social Club, Yo-Yo Ma, Sigur Rós, Anoushka Shankar, Lila Downs, Lawrence Hill, Chick Corea, Herbie Hancock and His Holiness the Dalai Lama.