Two "hole" new ways to sweeten summer's tastiest holiday  
Friday, June 3 is National Doughnut Day and 49th Parallel Coffee Roasters and Lucky's Doughnuts is offering up two deliciously different ways to celebrate: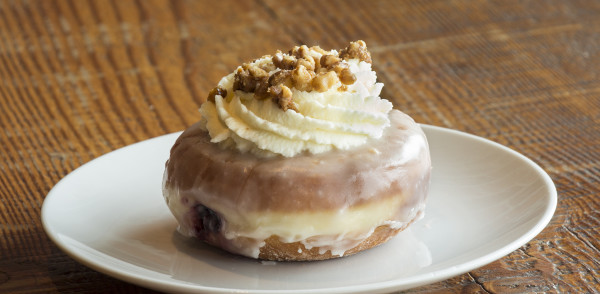 1. Coffee and Doughnut Deals
Available at both Lucky's Doughnuts Kitsilano (2198 W 4th Ave.) and Main Street (2902 Main St.) locations:
Pair any doughnut with any size drip coffee for $5

Pair any doughnut with an espresso beverage (cappuccino, latte, macchiato) for $6 

Pair any two doughnuts for $5
2. The One-Two-Punch
Lucky's Doughnuts' Colter Jones and Laurence Enright will be manning a one-day pop-up shop at 434 Columbia Street in Chinatown, where they will be selling doughnuts – including the limited-edition, boxing glove-shaped Fruit PUNCH! – drip coffee and 49th Parallel's bottled Cold Brew, Cascara and Iced Tea for a $5 minimum donation. All proceeds benefit the pair's participation in Aprons for Gloves' Restaurant Rumble, the restaurant-industry fundraiser for underprivileged youth on the Downtown Eastside.
So whether you pop by the pop-up or hit up your local, Lucky's is putting the icing on top of National Doughnut Day.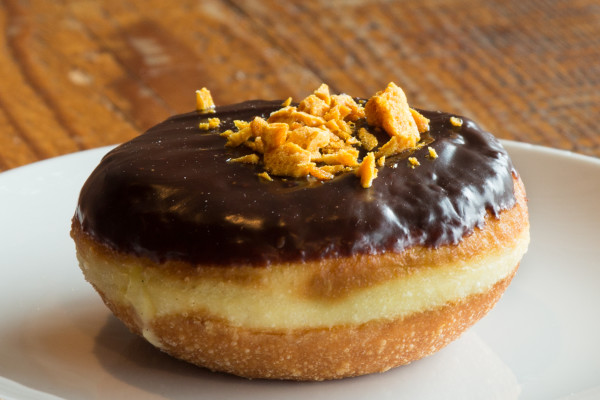 Lucky's Doughnuts locations:
Mount Pleasant:
2902 Main Street
Vancouver, B.C.
(604) 872-4901
Kitsilano:
2198 West 4th Avenue
Vancouver, B.C.
(604) 420-4901
Lucky's Doughnuts pop-up shop: 
434 Columbia Street
Vancouver, B.C.
Instagram: @49th / @luckysdoughnuts
Twitter: @49thParallelRoasters / @luckysdoughnuts
Facebook: 49thParallel / LuckysDoughnuts