When it launched in 2011, The Vancouver Hot Chocolate Festival was the first city-wide festival of its kind in the world. This Thursday, January 19th, it returns for its 7th season, bigger and better than ever, with Vancouver's best chocolatiers, pastry shops, bakeries, cafes, gelato and ice cream parlours joining forces to make the humble chocolate drink hotter than it's ever been before.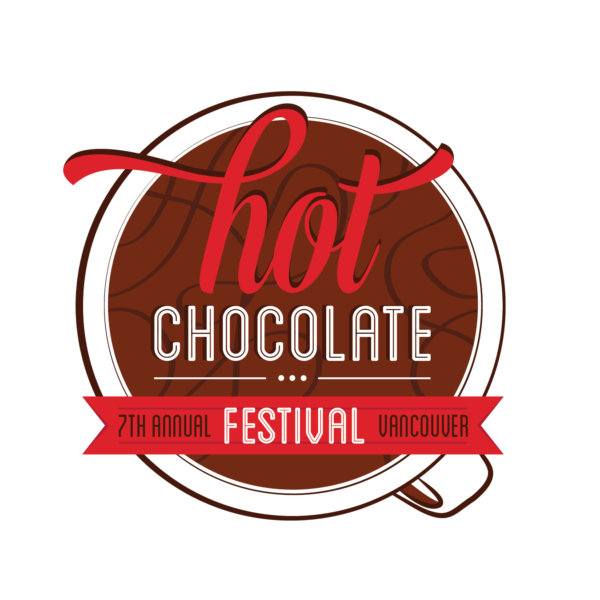 61 Flavours
29 Chocstars (vendors and suppliers)
29 Locations around Greater Vancouver
27 Days to do it all!
View the website where you can find all the information about the festival at: http://hotchocolatefest.com
Here are some of the highlights from this year's Festival …
________________________________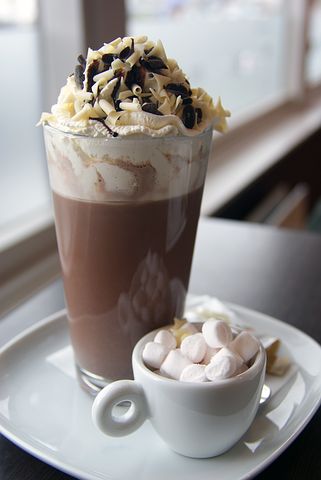 WHAT'S NEW:
New participants for 2017 include:
ETERNAL ABUNDANCE ORGANIC MARKET AND CAFÉ AND ZIMT CHOCOLATES 
Last year we had many requests from festival fans for more vegan, gluten-free and sugar-free options. Eternal Abundance, a health-focused market and café located on Commercial Drive, will enhance the healthy quotient with hot chocolate drinks made with chaga mushroom and organic green tea matcha.  For their Festival debut, they partner with local chocolatiers, Zimt, to provide delicious, organic, vegan chocolate truffles on the side.
DOUGHGIRLS COMFORT KITCHEN AND BAKESHOP. 
Known for their made-from-scratch, classic baked goods, the "Girls" are going hot and cold with Mayan Fire and Arctic Ice.  Located in Wesbrook Village, DoughGirls will extend the festival's reach to the student community and residents living at or near the University of BC.
SWISS BAKERY 
A neighbourhood bakery serving artisan bread, cakes and pastry (many from traditional ethnic recipes), Swiss Bakery is an enthusiastic new member who will join our cluster of vendors serving the Mt. Pleasant 'hood. Don't miss their Winter's Harvest  HC or "The Shining Star" (fine French chocolate combined with turmeric spice).
EARNEST ICE CREAM:  Vancouver's favourite young ice cream company returns this year to spin their cool product into hip and haute chocolate-y drinks. And this year they will be participating at both their Quebec and Fraser Street locations.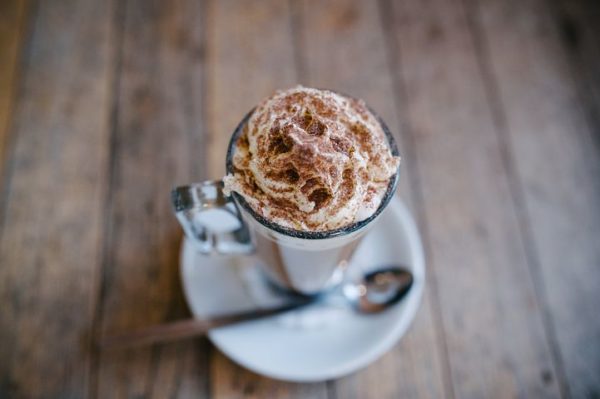 NEW SUPPORTING SUPPLIER/PARTNERS 
At the Vancouver Hot Chocolate Festival we delight in being able to include small, artisan food businesses in our city who may not be into chocolate, but whose products are very special nonetheless. This year we welcome six suppliers who will partner with our vendors to create a unique hot chocolate exclusively for the Festival:
* SONS OF VANCOUVER DISTILLERY will be providing the Amaretto for Earnest Ice Cream's Spiked Hot Chocolate.
* Bella Gelateria will be joining forces with MILANO COFFEE to create C3 and the RED TRUCK BEER CO for an HC titled, natch, The Red Truck.  Once again, they partner with Erin Ireland's TO DIE FOR FINE FOODS to incorporate the newest product in her line, a vegan pumpkin bread. Experience Erin Goes Vegan!
* As mentioned above, Zimt Chocolates will be working alongside Eternal Abundance Organic Market and Café.
* And 49th Parallel Roasters will once again team with their in-house partner, LUCKY'S DOUGHNUTS.
Information about these supplier participants will appear on the Festival website on the individual pages of their vendor partners. 
________________________________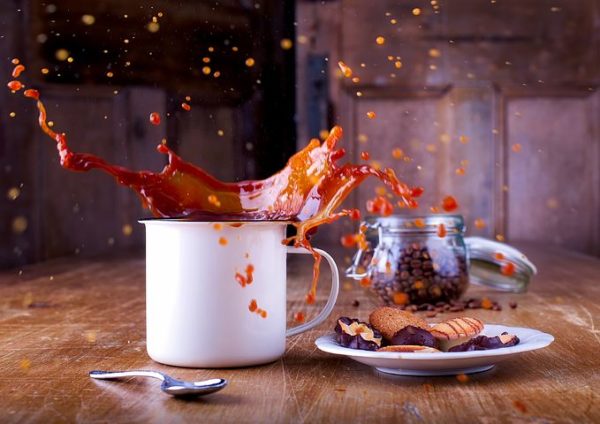 WHAT'S FUN:  
With 61 hot chocolates to choose from, it's going to take all 27 days of the Festival to try them all.  Trend watchers won't be surprised to see cardamom, coconut and green tea matcha as popular flavour choices again this year. But if they're looking for something a little edgier, they will find plenty to tempt their curiosity.
After all, when was the last time you tried a hot chocolate flavoured with …
* PEA: Calling all gardeners! Mink Chocolates, who had all of Vancouver cheeping about their 'cricket" drink in 2015, are going for the buzz again with a drink combo that incorporates Ripple Pea Milk. Fine, but what's that raw carrot doing in the Hot Pea Pea?
* FRENCH TOAST: Sometimes a good HC is all you need for brunch. Chez Christophe creates a dreamy "Breakfast in Burnaby" with a drink that brings white chocolate together with maple drizzle and pecan crunch.
* FLOWER POWER:  Groovy, Baby!  Gem Chocolates has a '60s, blossom-infused, milk chocolate drink on their list that even Austin Powers would approve of.
* BLACK OLIVES: The always romantic Paul Dincer, owner of Koko Monk Chocolates, is our exotic Festival Poet, so when he promises that his "Talking Dirty with Sun God" will mentally whisk you to a "love soaked" weekend in the Mediterranean, you'd better be ready!
* COOKIE DOUGH:  Have you ever started out making cookies only to end up eating all the batter before the tray hits the oven? Do you think maybe Soirette had this in mind when they dreamed up this one? Well, "D'Oh"!
* PRINCESS AND THE FROG: Don't worry! No frogs went into the blender at Temper Pastry. Whew! It's only pistachios and rosewater proving that it's actually pretty easy being green.
*RED WINE: Is it ice cream or is it hot chocolate? Who cares as long as it's red! Chocolate Arts pours rich hot chocolate and red wine reduction over a bowl of red wine ice cream and calls it Drunken Love.
But it's not all craziness.  Vendors that specialize in extremely high quality, single-estate chocolate (such as Bel Cafe, East Van Roasters and Thomas Haas) won't let the chocolate purists down.  In fact, Bella Gelateria will be offering two drinks made from some of the "rarest chocolate in the world"!
While for comfort seekers, such neighbourhood favourites as French Made Baking, Butter Baked Goods, Last Crumb Bakery and Terra Breads will continue to offer their family-popular choices – with a twist.
Glenburn Soda Fountain will give you All That and a Bag of Chips. Plus they'll be open most nights late into the evening.  Other night owl chocolate lovers can do the Peppermint Pole Dance (adults only) at Diva at the Met until 10 p.m., seven nights a week.
________________________________
WHAT'S MORE: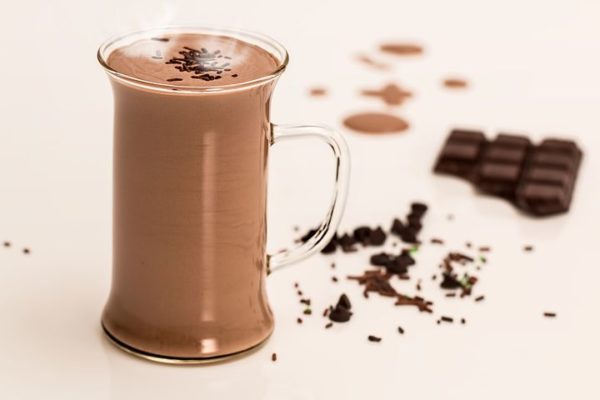 Social Media Photo Contest:
Regardless of ingredients, all drinks are guaranteed to be deliciously photogenic, and in that light, festival-goers are invited to enter photos of their drinks to an online contest that could earn the lucky winner a set of gift certificates from all participating vendors. It's a $500+ value and a great way to extend the Festival throughout the year. (This year there is also a $75 chocolate second prize.
Photo Contest: http://hotchocolatefest.com/contest/
Charity Partner:
For the fourth year, partial profits from Festival sales will be donated to The PHS Community Services program for Downtown Eastside women's employment and job skills training programs (as run by East Van Roasters.)
2017 Funds Recipient: http://hotchocolatefest.com/about/
Walking Map:
Again we will provide a walking map to the neighbourhoods where our vendors are located.  Visit the website for a downloadable PDF. If you can't do that, a large print format map can be picked up at any vendor location or at the Winter Farmers Market information booth.
Map: http://hotchocolatefest.com/walkingmap/
Calendar of Flavours
If you can only go tasting on limited days, the Festival's 'Calendar of Flavours' can help. (To be added to the website soon.)
________________________________
WHERE TO GET MORE INFORMATION: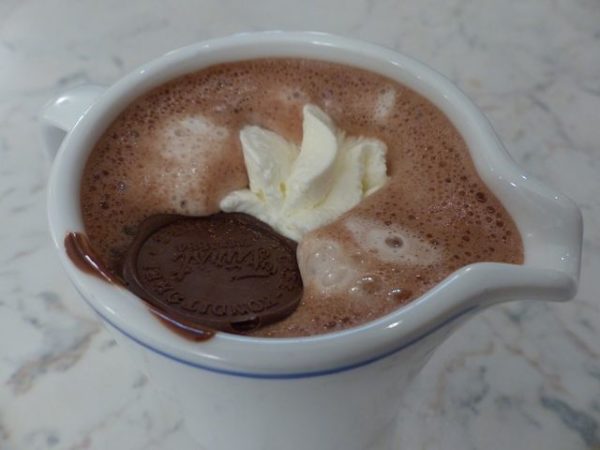 SOCIAL MEDIA: Festival news and updates will be posted at:
Facebook: www.facebook.com/CityFoodMagazine
Twitter: www.twitter.com/CityFood_mag
Instagram: www.instagram.com/hotchocolatefest
Hashtag: #HotChocolateFest