Adam Long, Daniel Singer, and Jess Winfield's
The Complete Works of William Shakespeare (Abridged)
37 plays in 97 minutes. 1,222 characters and 3 actors to rule them all! Alchemy Theatre is proud to present the most heinous act committed against William Shakespeare and English majors everywhere. For one weekend only, June 24th to 26th, in the elegant Columbia Theatre in New Westminster, Alchemy Theatre brings you a most offensive play where audiences can enjoy dinner and beverages throughout the show. Each show will also have a special performance by local comedian, Tiffany Anderson.
"If you like Shakespeare, you'll like this show. If you hate Shakespeare, you'll love this show!"
About the Cast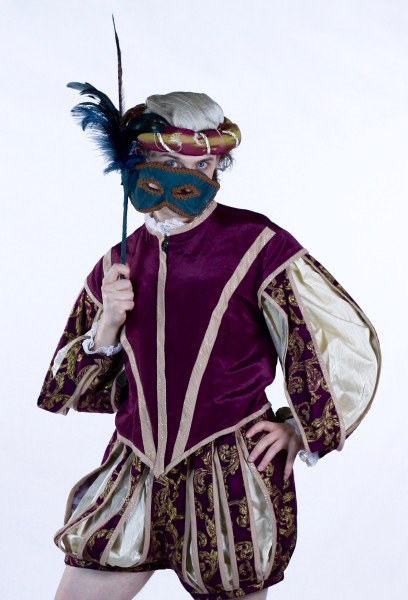 Featuring a local Vancouver star…
Ethan Shankaruk, born and raised in Vancouver, is no stranger to the stage. He's still a student at Capilano University for Acting, but already he's starred in his first lead role as Tom Lee in Tea and Sympathy earlier this April (Vagabond Players). He has also performed in Bye Bye Birdie and The Music Man (Theatre Under the Stars), Titanic, A New Musical and Frogs (Applause), Joseph (Royal City), High School Noir (The Cultch), Grease and Christmas Carol the Musical (Footlight Theatre). Ethan has even performed as a supernumerary for Vancouver Opera in Tosca and Don Giovanni. If that wasn't enough, Ethan is also a frequenter in film, having done a number of commercials, films and TV shows shot in Vancouver.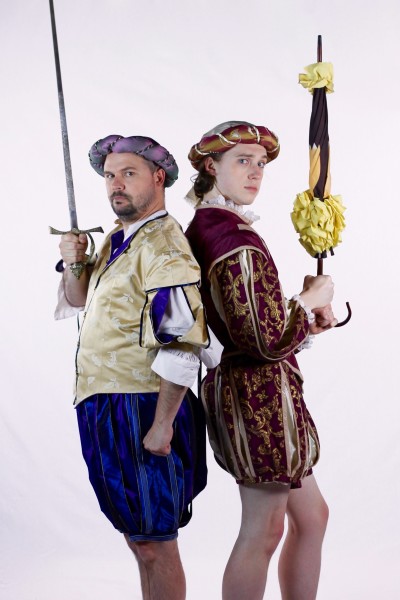 and a newly engaged couple from Port Coquitlam! 
Alannah St. Pierre and Richard Wiens first met as fellow actors on Murder on the Rerun for Stage 43. Four years later, they will perform together for only the second time and no longer as strangers, but as fiancés. This show is laden with improvisational humour so it seems the perfect show to mark the occasion of their recent engagement as they have studied improv together with Second Storey Theatre Company in Port Coquitlam since 2013. Truly a thespian couple, they share a passion for all things theatre both on and off stage. Last year, Alannah worked as stage manager, producer and assistant director with Alchemy Theatre while Richard directed his first show, Men Are Dogs, at Stage 43.
About The Complete Works of William Shakespeare (Abridged)
An irreverent, fast-paced romp through the Bard's plays, written by Adam Long, Daniel Singer, and Jess Winfield, The Complete Works of William Shakespeare (Abridged) was London's longest-running comedy! Three overly ambitious actors attempt to perform the brooding Hamlet, the tragedy of Romeo and Juliet, the fiery rage of Richard III…and all the rest of the plays nobody really understood in English class but will now! At least, they do the best they can.
"Shakespeare as it was back in the Bard's day: bawdy, irreverent, sublimely entertaining."
–   Miami Herald
We're skipping the foreplay. Expect a whirlwind of costume changes, airborne props, sudden death, vastly wrong synopses, unsolicited interaction, and everything else short of an explosion on stage (we hope!)
Directed by Matthew Davenport (Twelfth Night, A Midsummer Nights Dream, and Agnes of God), join our three madcap actors, Alannah St Pierre, Richard Wiens, and Ethan Shankaruk, as these brave, slightly crazy, souls will perform every single play in 97 minutes – or less! The race is on. You'll laugh, you'll cry, you'll confusingly do both simultaneously in this bold comedy that'll be slightly different every night. Eat, drink and be merry during the show with full food and beverage service as these actors take you on a journey – okay, several journeys – okay, 37. 37 journeys of a lifetime!
Dates & Times
Friday June 24th – Show 8:00 PM / Doors 7:00 PM
Saturday June 25th Matinee – Show 1:00 PM / Doors 12:00 PM
Saturday June 25th Evening – Show 8:00 PM / Doors 7:00 PM
Sunday June 26th – Show 7:00 PM / Doors 6:00 PM
Location
The Columbia, 530 Columbia Street
Google Maps: https://goo.gl/maps/qn23svgPih32
Tickets 
$20 + Service Charge in advance
$25 + Service Charge at the door
Warning: This show is a high-speed condensation of all of Shakespeare's plays, and is not recommended for people with heart ailments, bladder problems, inner-ear disorders, outer-ear disorders, Shakespearean scholars, degrees in Elizabethan history and/or people inclined to motion sickness. Alchemy Theatre cannot be held responsible for expectant mothers!
About Alchemy Theatre
Alchemy Theatre Company is an innovative, emergent theatre group that officially formed in the spring of 2014. It brings together the talents of dedicated young actors and artists from across the Lower Mainland. Having met while working together on the Vagabond Players' production of Goodnight Desdemona (Good Morning Juliet), the group created something magical – and it wasn't just the magic on the stage. The undeniable chemistry and mutual desire to produce alternative theatre drew this group together. Since then, it has only continued to grow.
Alchemy Theatre has a particular soft spot for Shakespeare – it particularly likes toying with him. The company's first show, Twelfth Night, was staged during the summer of 2014 at The Bernie Legge Theatre. It was a befitting choice since this is where the company had first met. They have since produced A Midsummer Night's Dream and Agnes of God, the last of which took them to downtown Vancouver. Now they will return once more to Queens Park for this summer's spin of Shakespeare, The Taming of the Shrew.
Alchemy Theatre and Alchemy Theatre Company are the operating names of Alchemy Theatre Society, a registered not for profit organization in the province of British Colombia.
About The Columbia
The Columbia was built in 1927 as the first atmospheric theatre in British Columbia. It has been transformed several times to adapt to the changes in the entertainment scene over the years and was recently known as the Burr Theatre in honour of the actor Raymond Burr. It is designated as the Heritage Building and is at the centre of downtown New Westminster.
Check out the following video for a more detailed history of The Royal City's #1 event venue:
https://www.youtube.com/watch?v=T5Ff65FChY4