Rock Steady Boxing (RSB), a safe and effective non-contact boxing training program designed for people with Parkinson's disease, has launched it's first ever program in Vancouver, BC. With 200 affiliate programs worldwide, RSB is gaining momentum as an empowering form of physical activity aimed to delay the progression, lessen the symptoms and improve the quality of life for people with Parkinson's disease.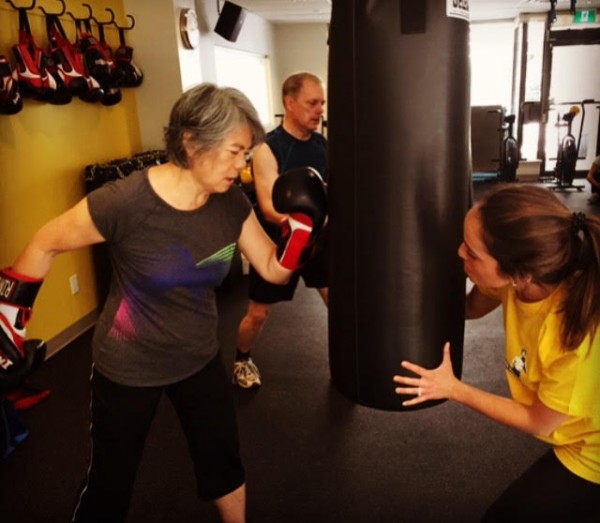 The Rock Steady Method was designed by medical and boxing professionals to target symptoms specific to Parkinson's. Boxers train to improve their speed, mental focus, agility, balance, hand-eye coordination, range of motion and overall physical fitness and strength; all of which are affected by Parkinson's disease. By working on these skills, boxers have the life-changing potential to slow down the progression of their disease and improve their overall quality of life.
Certified RSB coach and registered Occupational Therapist, Allie Saks, runs and teaches the program in Vancouver. Allie successfully completed Rock Steady Training Camp in Indianapolis and is now certified to teach the Rock Steady Method. "We are excited to encourage more and more people with Parkinson's to remain physically active in our fun, non-clinical environment," says Allie. "It's amazing to witness the sense of camaraderie amongst our boxers; they are all fighting the same fight."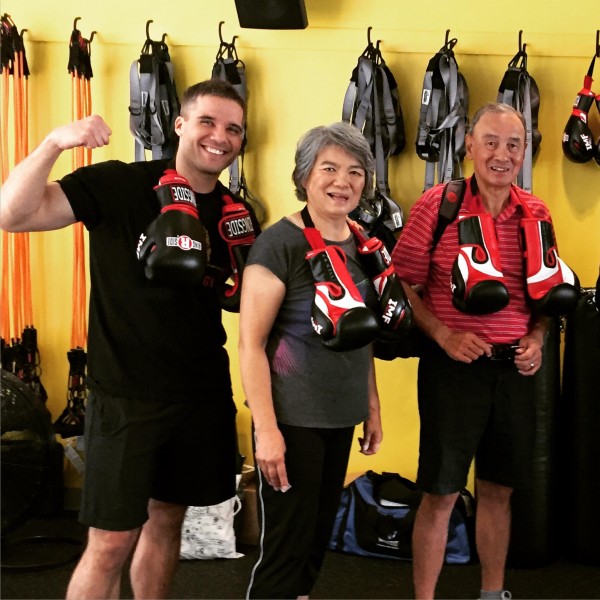 Group classes take place at Seacity Fitness and are available to men and women at any stage of Parkinson's disease. Each boxer must participate in an assessment with the head coach prior to starting classes, so that appropriate modifications can be made to fit their individual needs. No former boxing experience is necessary.
Rock Steady Boxing, was founded in 2006 in Indianapolis. RSB's founder, Scott Newman, was diagnosed with Parkinson's at age 39. He discovered that non-contact boxing training lessened his symptoms. Word of this program spread quickly and in 2012, the 'Affiliate' program was created with the goal of spreading boxing training for Parkinson's internationally.
With over seven million people living globally with the disease, 100,000 Canadians, and 13,300 British Columbians, Rock Steady Boxing serves as an innovative approach to improving the physical, cognitive, and emotional symptoms of Parkinson's.
To learn more about Rock Steady Boxing Vancouver or to contact us for your initial assessment or to observe a class visit: rocksteadyboxingvancouver.com
Follow the action on Facebook: facebook.com/rocksteadyboxingvancouver