GLOBAL TRAVELLERS, AWARD-WINNERS AND ALL-AROUND CULINARY POWERHOUSES 
A wealth of experience, global influences and a fresh approach: Beach Bay Café and Patio's new team is steering the restaurant into the next level of beachside dining – and the creative menu is guaranteed to appease even the most discerning of palates.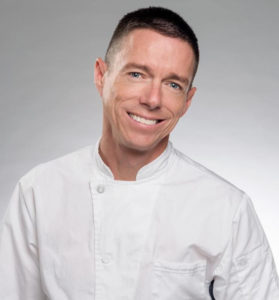 Carefully curated and effortlessly cohesive, the team is led by Executive Chef Michael Winning – a born-and-bred Vancouverite who brings global culinary experience to Beach Bay Café. Having previously worked as a private yacht and house chef all over the world, Chef Michael has travelled to 88 countries and lived in 17. Along the way, he immersed himself in a vast array of cultures and traditions – ranging from European to Southeast Asian, Japanese and beyond – and is now channelling those influences into an eclectic menu grounded in seasonally sourced, West Coast ingredients.
The team's sous chef, Harrison Bryk, has an insatiable appetite for unexpected ingredients, worldwide cultures and good food. An avid hunter and fisher with a passion for nose-to-tail cooking, Harrison works closely alongside Michael to craft dishes influenced by different cultures while paying homage to the sheer variety of Vancouver's homegrown ingredients.
Manning the bar is Australian-born Adrian Lindner, who has quickly achieved recognition across the region as an innovative bartender whose arsenal includes a double degree and sommelier certification in addition to a cluttered shelf of accolades, the most recent of which is a first-place win at this year's Vancouver International Tequila Expo. Adrian's relentless pursuit of knowledge pertaining to all things cocktails, wine and food surfaces in a spirited and approachable bar program that effortlessly complements Beach Bay Café's constantly evolving menu.
Collectively, the Beach Bay Café team has renewed focus on crafting a menu that highlights local and seasonal seafood, and harmonizing West Coast products with international flavours and flair. The restaurant's new daily fresh sheet features delectable specials like snapper ceviche with grapefruit and aji puree; watermelon goat cheese salad accompanied by albacore tuna; a light-as-sunshine tuna poke bowl with Japanese sticky rice; and much more. Though change is good, you also can't mess with tradition, which is why Beach Bay Café will continue to serve customer favourites like fish and chips (also available at the restaurant's handy takeout window) and mussels and fries.
"I've been lucky enough to have lived in some of the most awe-inspiring cities in the world and to have experienced entire scopes of global cuisine, everything from street food to five-star restaurants – but I'm thrilled to be back home in Vancouver and part of such a talented team at Beach Bay Café and Patio," said Michael Winning, executive chef. "Cooking is such a huge part of who I am, and nothing gets me more excited than a bounty of local ingredients to play with and diners who appreciate creative, well-made food. It's an added bonus that every day I get to work in, and take inspiration from, one of the most gorgeous areas in the city.
"Our team has never been so cohesive, energized and creative," said Adrian Lindner, bar manager. "We are so excited about Beach Bay Café's current food and drink offerings, and I have no doubt our diners – locals and visitors alike – will be as well."
Beach Bay Café and Patio is open for brunch and lunch seven days a week (11am to 3pm, Monday to Saturday; and 10am to 3pm on Sunday). The restaurant also features daily happy hour (3pm to 5pm) and dinner (5pm to 10pm). To reserve, call 604.685.7337 or visit www.beachbaycafe.com.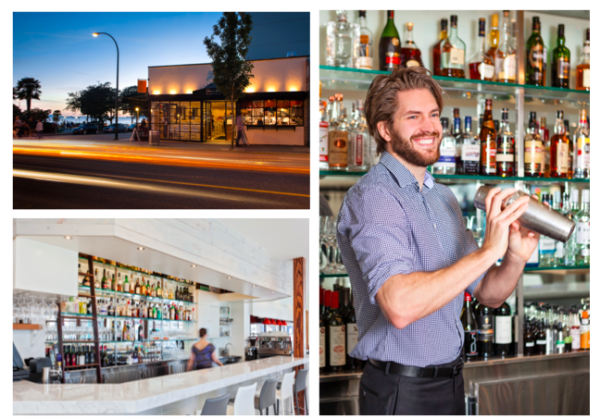 About Beach Bay Café and Patio:
Located in Vancouver's West End neighbourhood, mere steps away from English Bay, Beach Bay Café and Patio is focused on serving local ingredients, freshly caught seafood and approachable dishes that showcase the bounty of the West Coast. With one of the best patios in the city, guests can enjoy stunning sunsets and spectacular beach views from both the heated patio and dining room. The redesigned interiors incorporate local materials to create a contemporary space that brings the outdoors inside, and a seasoned culinary team serves up beach-inspired classics to guests looking for a truly West Coast dining experience.