If you happened to see Queen Elizabeth Plaza hidden behind blackout fences recently, I can tell you what was going on behind them. It was the CANCITY Craft Beer Fest.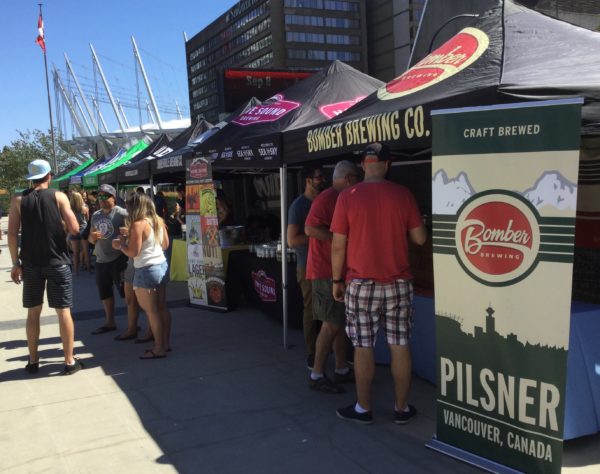 Once upon a time, in the olden days, beer was beer, whether it came from Labatt, Molson or Carling. However, beginning in the early 1980's with the advent of brewpubs, a slow wave began to form gradually building until in the last few years, the craft beer movement exploded in BC. Now there are well over 100 small, independent craft brewers and cideries spread throughout the province. This beer fest was a chance to showcase their products, primarily those who have opted to offer wares in cans.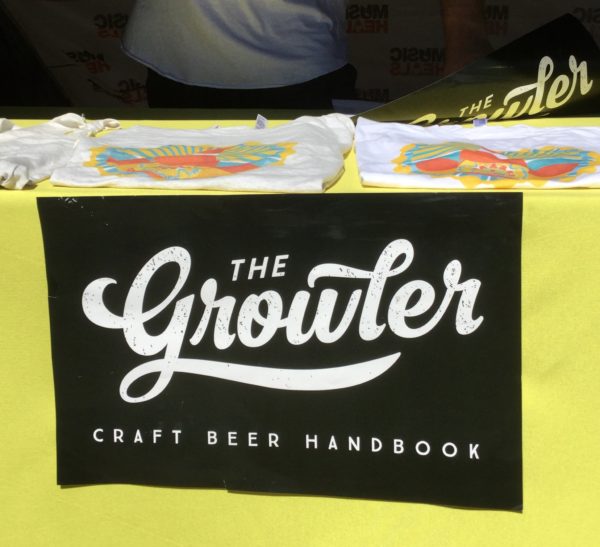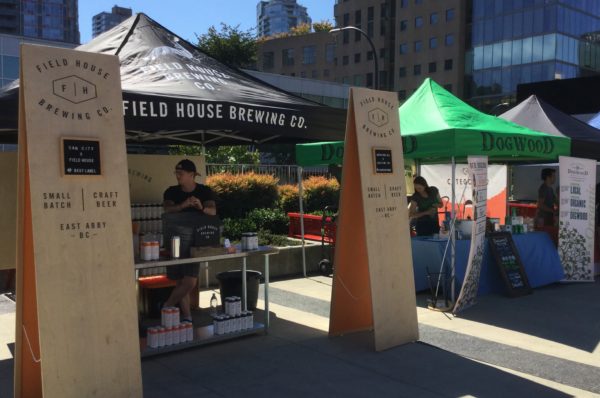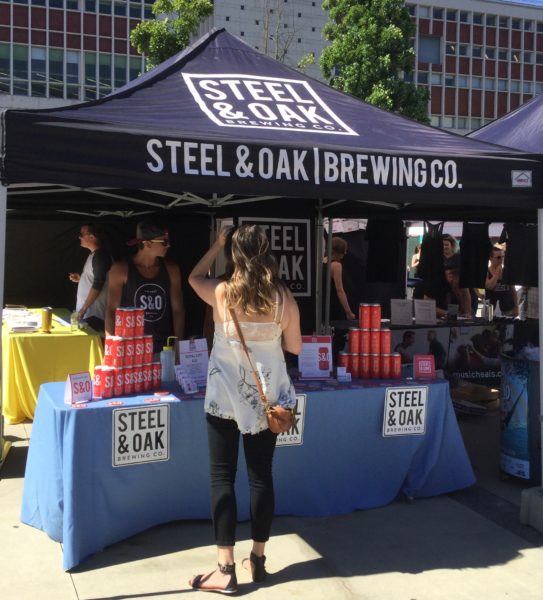 I spoke with Matt Human, Director of Marketing at Westcoast Canning about their mobile canning operation. Matt Leslie and Kevin Peterson launched the company in 2014, after they had seen similar successful operations in the US. Just like many BC wineries that use mobile bottlers, Westcoast Canning helps smaller brewers eliminate the need to buy expensive equipment and saves space that is better used for brewing tanks. They currently have 28 clients spread around BC as well as 4 in Alberta. Matt explained that many craft brews are sensitive to light and could easily spoil over time if in bottles. Unlike many wines that can improve with age, beer is best when fresh and canning helps to preserve the beer at its peak freshness. Westcoast can accommodate various sizes, though the 355 ml and 473 ml cans are most popular in the craft brew and cider industry.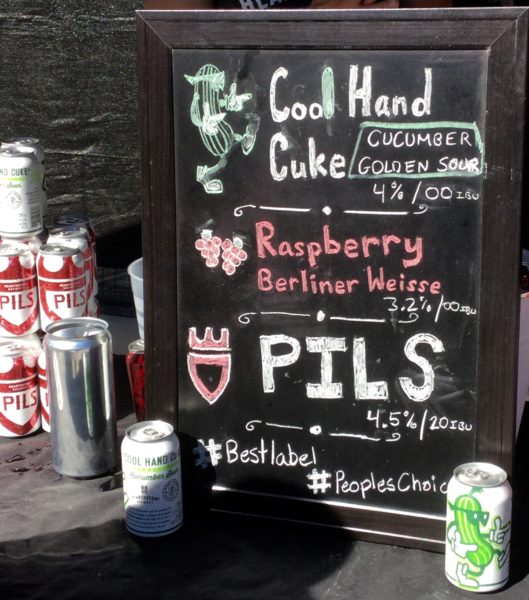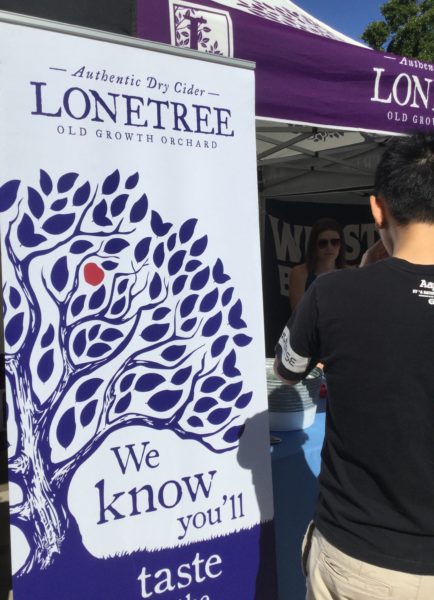 The 500 or so people who came out to sample some of BC's best craft beers reveled in the fun and the sun. There were lots of activities available that caught people's attention including the large format Jenga and DJ's kept the audience entertained.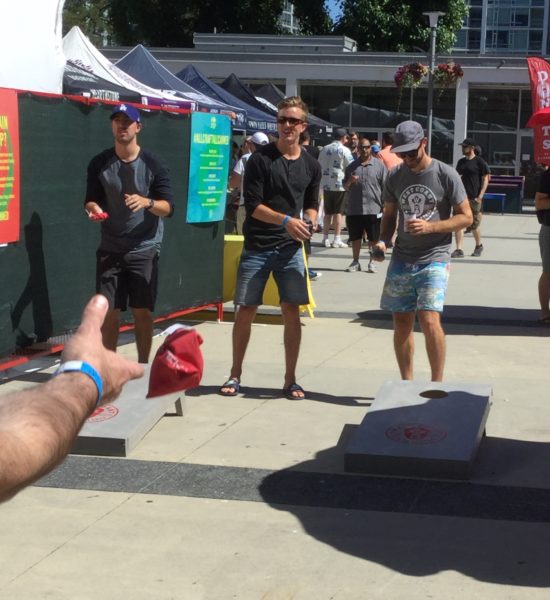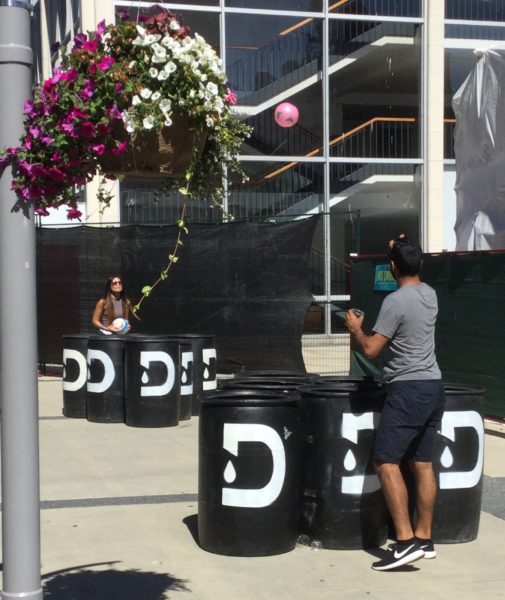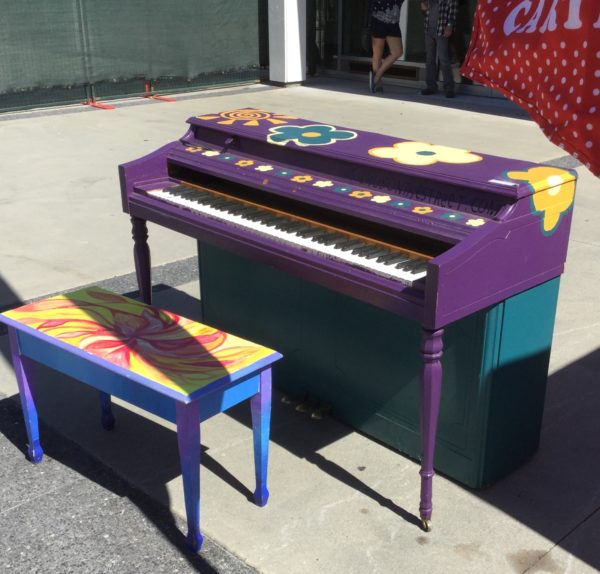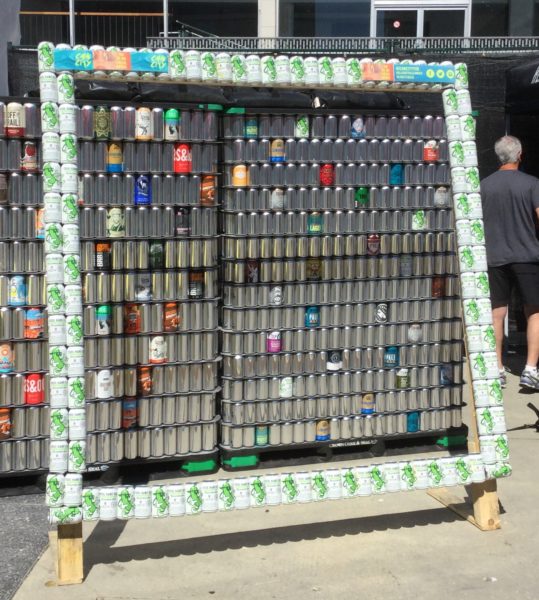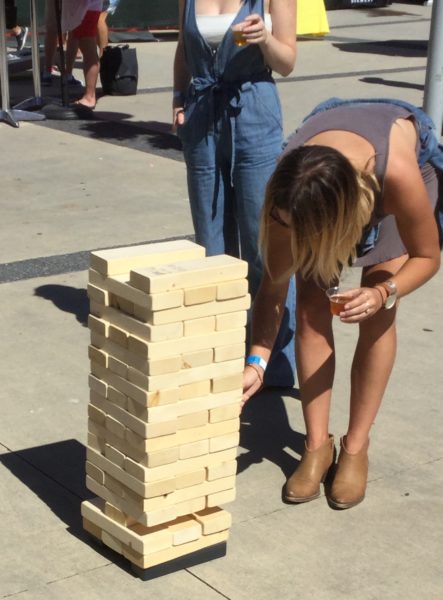 Two onsite food trucks provided some tasty nosh to accompany the suds – Roaming Dragon and Vij's Railway Express.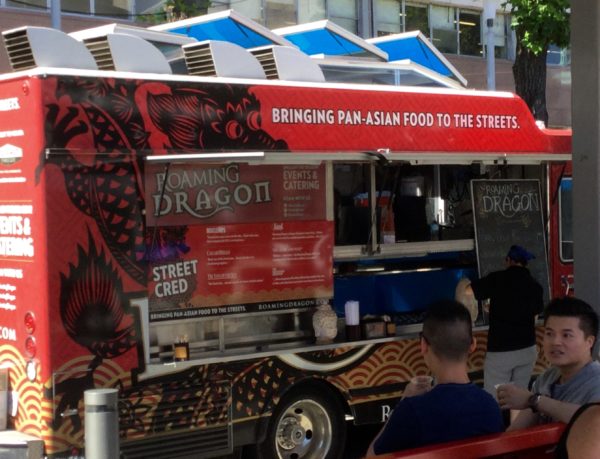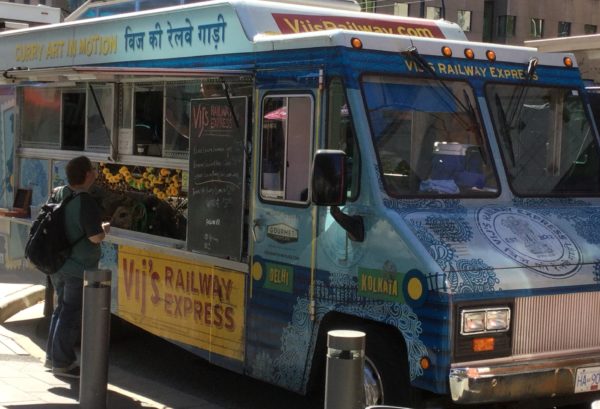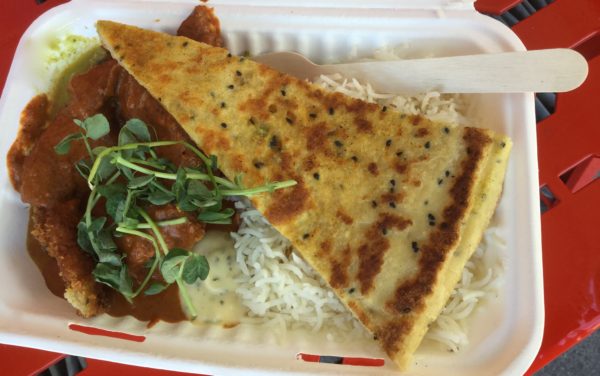 Even Cartems Donuts were there with a beer infused donut made with Fuggles & Warlock's The Last Strawberry Wit.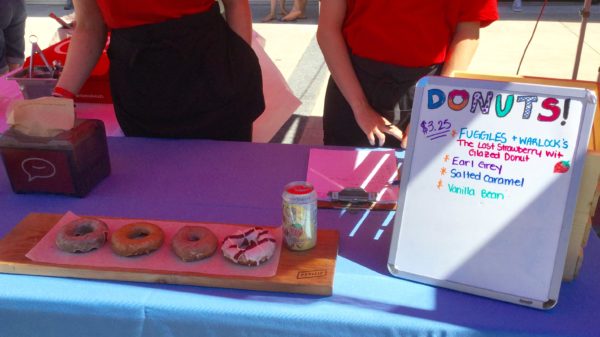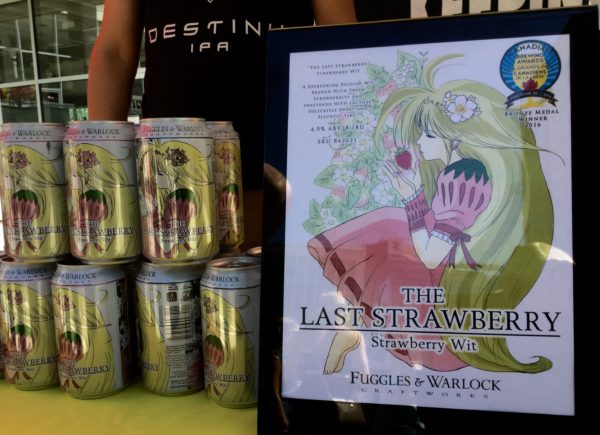 Besides the local guys, there were brewers here from the burbs, Vancouver Island and as far away as Quesnel. The line up included:
B.C. Tree Fruits and Cider Co.       Kelowna
Barkerville Brewing                         Quesnel
Bomber Brewing                             Vancouver
Category 12 Brewing                      Victoria
Deep Cove Brewing                        North Vancouver
Dogwood Brewing                           Vancouver
Field House Brewing                       Abbotsford
Fuggles & Warlock                          Richmond
Granville Island Brewing                Vancouver
Hearthstone Brewery                      North Vancouver
Howe Sound Brewing                      Squamish
Lonetree Authentic Dry Cider         Kelowna
Longwood Brewing                         Nanaimo
Moody Ales                                     Port Moody
Old Yale Brewing                             Chilliwack
Postmark Brewing                            Vancouver
Steel & Oak                                      New Westminster
Twin Sails Brewing                           Port Moody
Whistler Brewing                              Whistler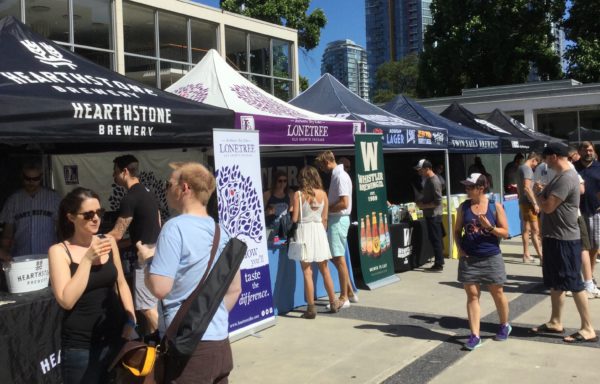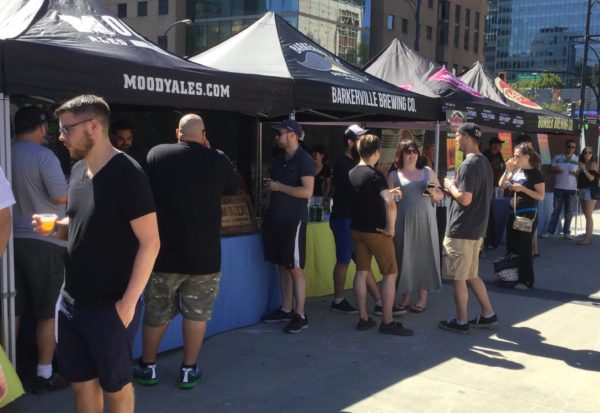 I decided to stick to just IPAs so I could do some comparative tasting.
I began with a refreshing Organic IPA (5.9% ABV and 50 IBU), from Dogwood Brewing, located in south Vancouver near the Knight Street Bridge. Their tasting room is open 2:30 to 9:00 Wednesday to Friday and 11 – 9 Saturday and Sunday. They have four main beers available as well as 2 rotating offerings. They have been open for less than a year and a half and only started canning their beers in February. They source their malt from Armstrong and the hops come from Lillooet. Claire Wilson is their brew master.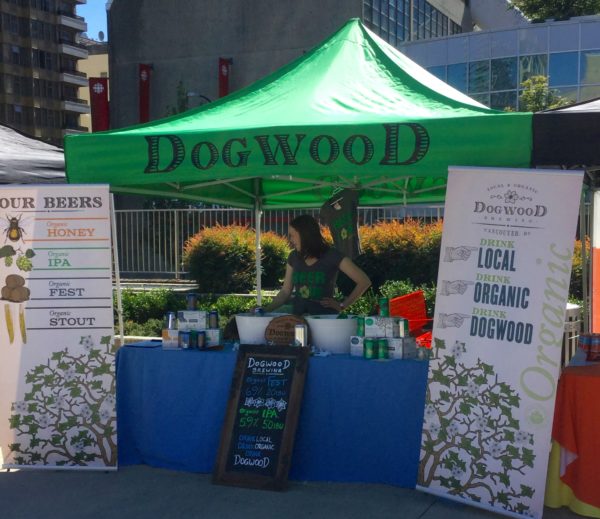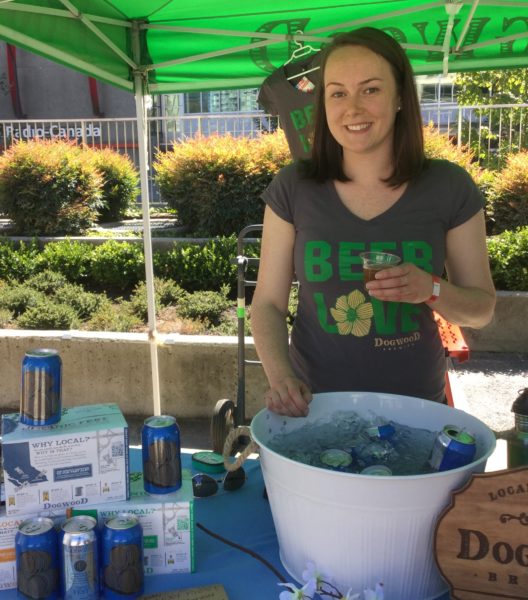 Barkerville Brewing, despite its name, is located in Quesnel. Proprietor Russ Ovans mentioned that they have been in operation for two years and their brand tells stories of the Cariboo.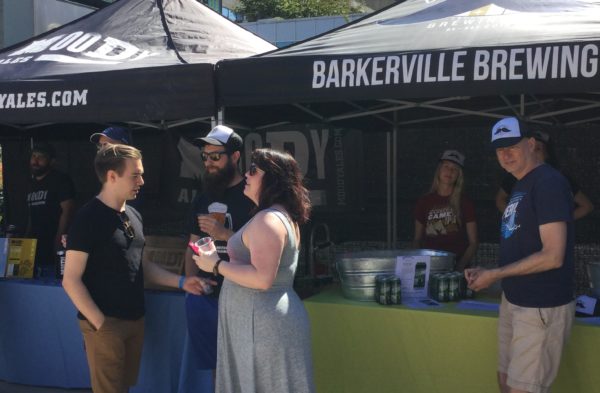 When they got into the business, they were the 60th craft brewery in the province. By the end of 2016, he said, there will be 120. Barkerville started canning their beer just one year ago. Russ explained that cans prevent all light from affecting the beer and help it last longer. However, he cautioned that canned beers should not be drunk out of the can, but rather poured into a glass so you can fully appreciate all the aromas and flavours. Barkerville Brewing currently produces 15 beers, 9 of which are available at any given time. They have five or six brews that are their core offerings with others available seasonally. Russ mentioned that at first, it was hard to convert the locals, but they have enjoyed continued solid growth simply by telling people, "Try it, you'll like it." They also offer lots of beer related events and activities in order to attract new customers. Russ stated that people, who are into craft beers, have little or no brand loyalty, since part of the attraction is trying new beers. Their Wandering Camel IPA was quite delicious with appealing grapefruit notes.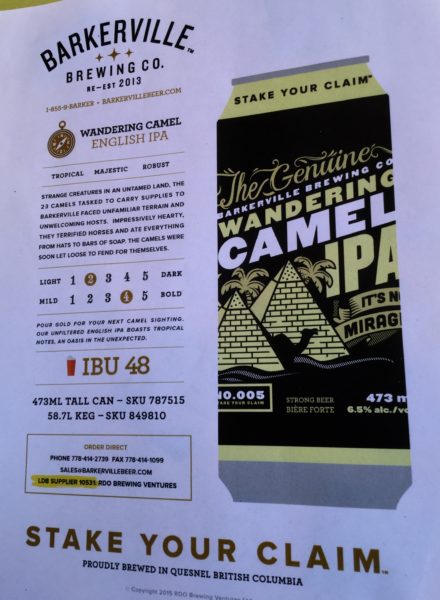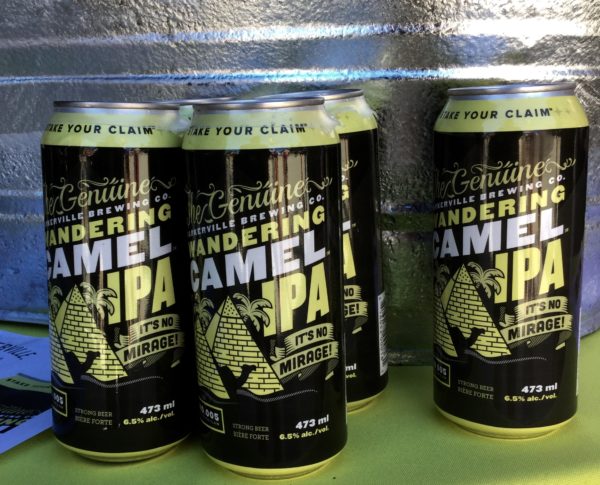 C 12, or Category 12, is a small craft brewer in Saanich, near Buchart Gardens. Owned by the husband and wife team of Michael and Karen Kuzyk, they launched their operation year and a half ago. They offer 5 core brews as well as seasonal offerings. Their specialty is Belgian style beers. I really enjoyed their ISA.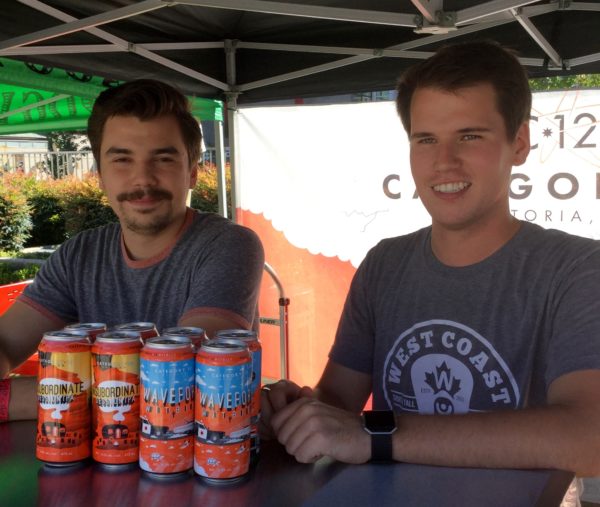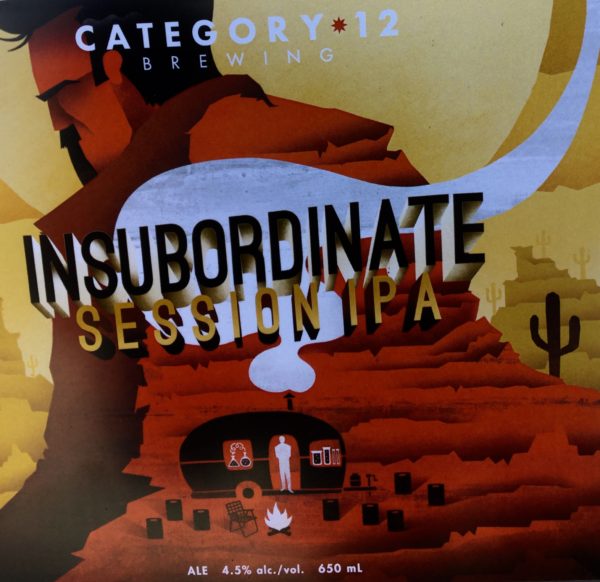 Whistler Brewing began as a brewpub in 1989. They offer 3 core brews as well as 6 seasonal beers and market to BC and Alberta. Whistler Brewing brings their hops in from Washington and the UK, while their malt comes from Canada as well as the UK. Their Lost Lake IPA was tasty.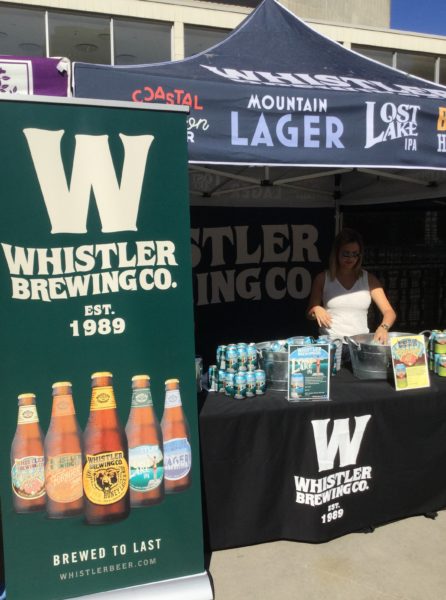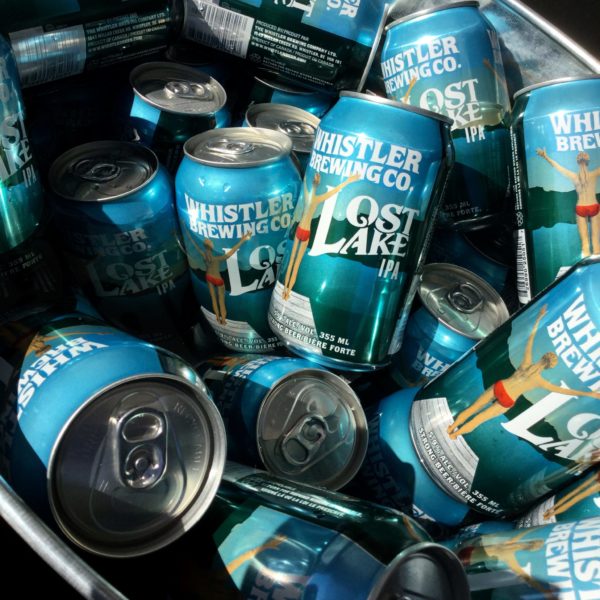 My final stop was at Fuggles & Warlock. They began brewing last fall in Richmond. Their motto is, "Keeping beer weird." Fuggles & Warlock offers 5 core beers and 3 rotating seasonal offerings. Their Destiny IPA was one of the best.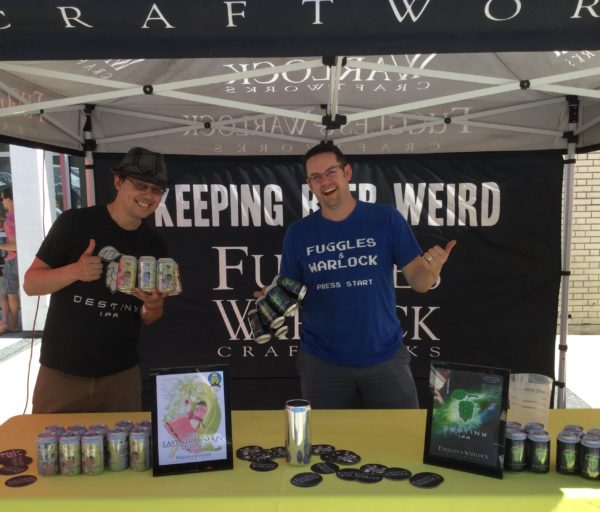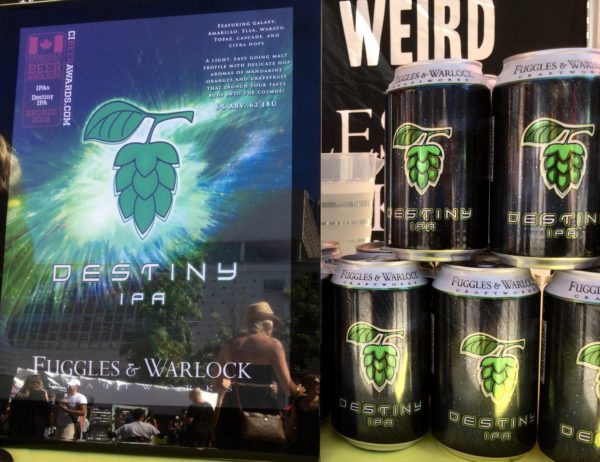 So get out there and visit some of these amazing BC craft brewers or pick up their products at your favourite store. So many beers, so little time.