Cocktail challenge shakes up Main Street
The Cascade Room and Mount Gay Rum present the inaugural Main Street Cup Cocktail Challenge on Tuesday, August 16th. Taking place at The Cascade Room, the concept is simple: bartenders from various Main Street-based bars and restaurants will create an innovative cocktail using Mount Gay Eclipse Rum and vie for a pair of coveted "Mount Gay Red Jackets."
The challenge, organized by Justin Taylor, Cascade Room's General Manager (and a renowned bartender and cocktail creator), was "Designed to connect neighbourhood businesses and celebrate the creative bartenders mixing it up on Main Street," says Taylor.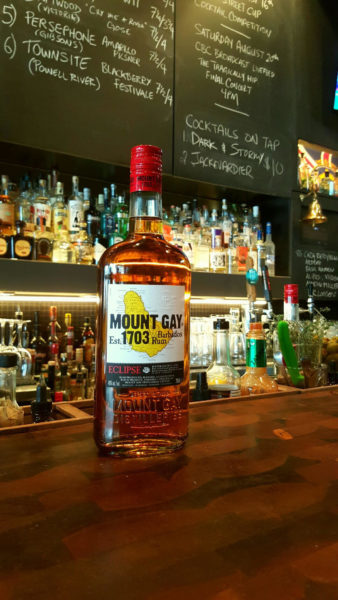 In addition to The Cascade Room, the following Main Street-based bars and restaurants will compete in the challenge: The Shameful Tiki Room; El Camino's; The Five Point; The Nomad; The Reef, and possibly more.
Two bartenders from each competing bar will present their original cocktail (incorporating Mount Gay Eclipse Rum) to three industry judges. The judges' choice will be awarded the pair of "Mount Gay Red Jackets." However, the public is invited to raise a glass to the Main Street Cup too, as the bartenders must provide one-ounce samples of their cocktail to guests of The Cascade Room. The guests will use score cards to choose their favourite cocktail and, ultimately, crown the winner of the Main Street Cup. The winning bar will get to keep the trophy and bragging rights until the next competition. Cheers!
Main Street Cup
Tuesday, August 16
6 pm
The Cascade Room
2616 Main Street
thecascade.ca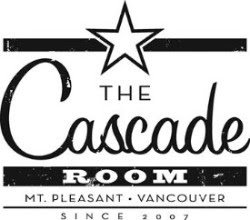 About The Cascade Company
The Cascade Company is a well-established restaurant group known for its modern-designed eateries in Vancouver, including: The Cascade Room (a modern take on the classic UK pub); Charlie's Little Italian (rustic Italian fare dished up in a hip trattoria); El Camino's (a lively cantina showcasing Latin American-inspired tapas); and The Union (featuring the firecracker flavours of Southeast Asia). Welcoming and relaxing atmospheres, friendly and knowledgeable staff, inventive cocktails and craft beer selections, and consistent, value-priced menu items are all a part of the mix and magic that make these restaurants regular hot spots in the Mount Pleasant and (bordering) Chinatown neighbourhoods. thecascadecompany.com