One of Vancouver's most vibrant neighbourhoods, Main Street has more than its share of unique bars and restaurants – and talented bartenders. Five establishments recently competed in the very first Main Street Cup cocktail competition, and a great time was had by all.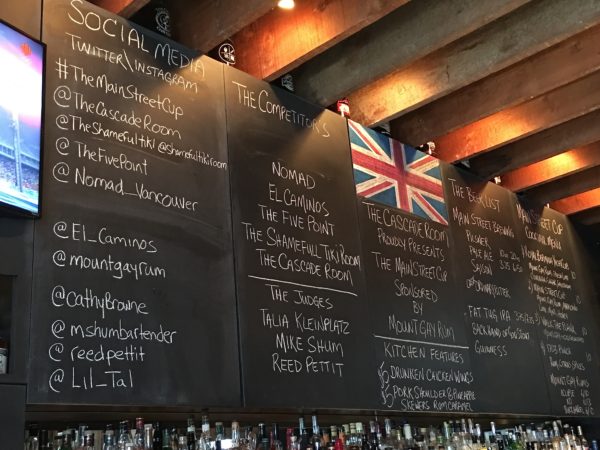 The challenge, sponsored by Mount Gay Rum and organized by Justin Taylor, Cascade Room's General Manager, featured host venue The Cascade Room, El Camino's, The Five Point, Nomad, and the Shameful Tiki Room.
All the bartenders created an innovative cocktail using Mount Gay Eclipse Rum. Industry judges Talia Kleinplatz, Mike Shum, and Reed Pettit picked the Judges' Choice winner, while the audience voted for the coveted People's Choice award. More about the winners a bit later – but here's a photo montage of how the competition unfolded.
First up, Mitchell Williams and Dave Yates from El Camino's. Their cocktail – Rum DMC.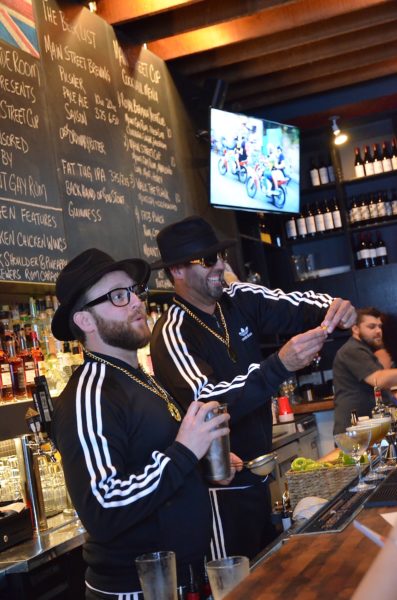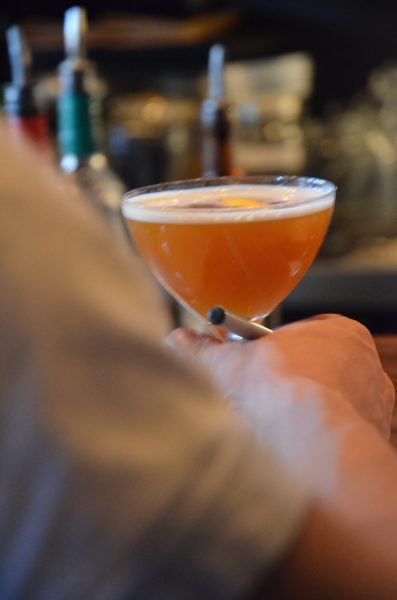 Nomad's two Matts – Van Dinther and Benevoli – presented the Alleyne Sling.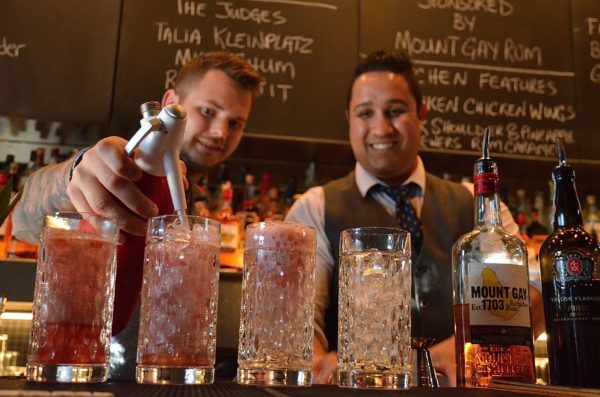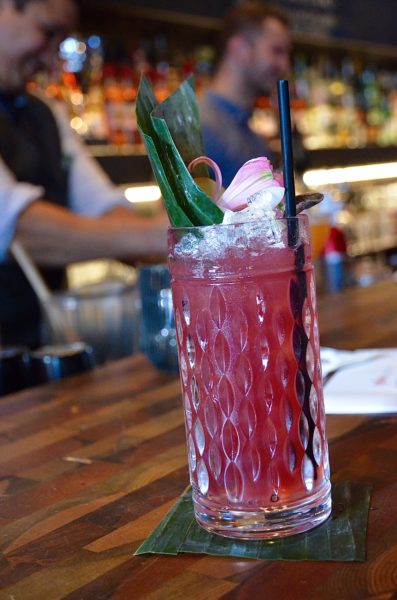 The Shameful Tiki Room's Shea Hogan presented the Bajan Persuasion.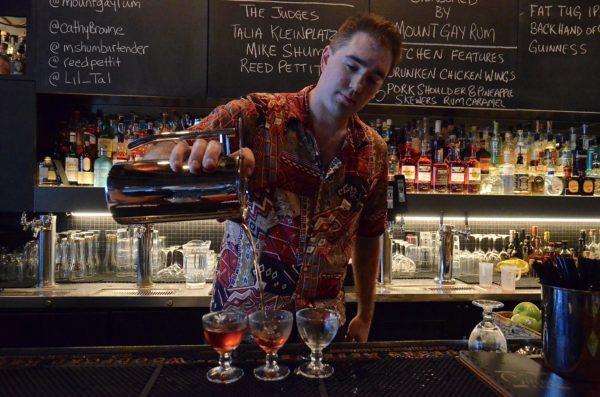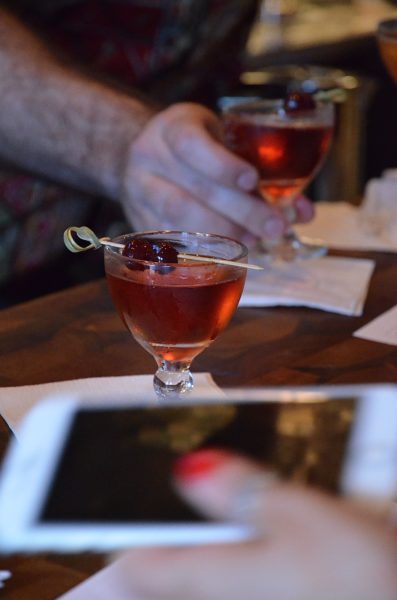 Next up – The Cascade Room's own Galen Linnett and Horatio's Right Hook.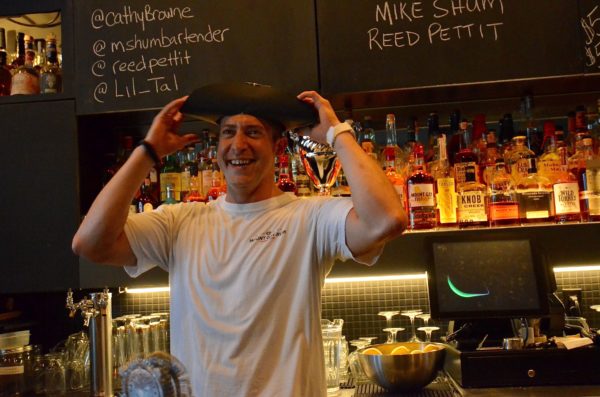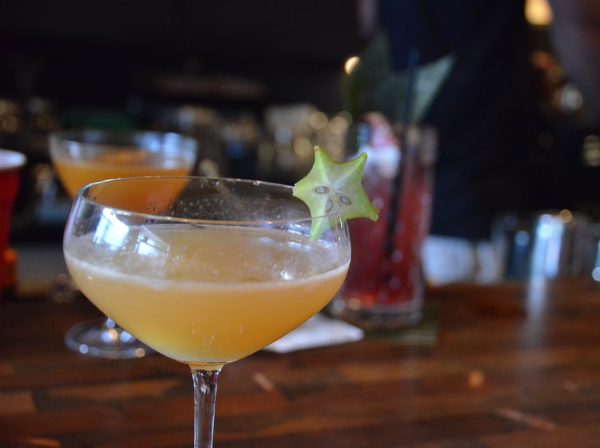 And last but not least – the wacky duo of Charlie Knowles and Kei Amemyia from The Five Point and their Last Minute Vacation cocktail.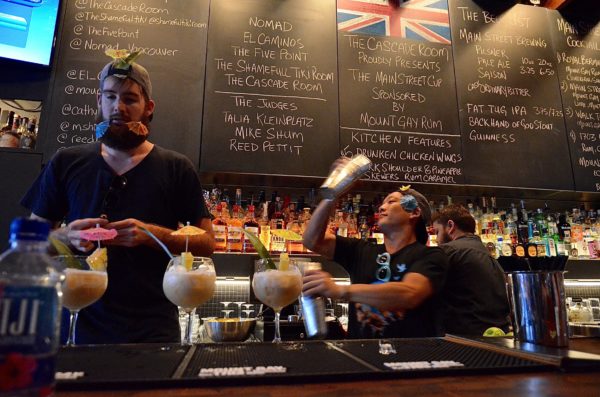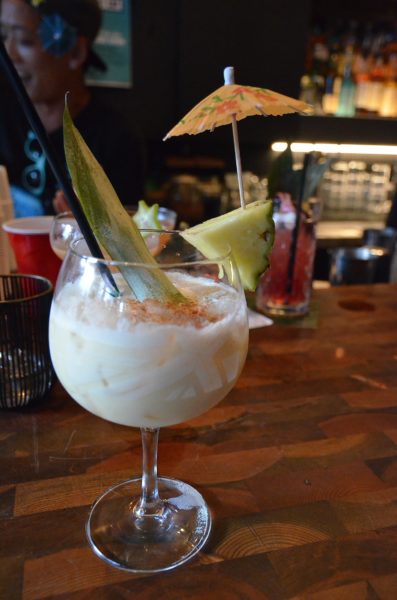 And at the end of the evening – who won? Nomad's Alleyne Sling got the nod as Judges' Choice and Matt Benevoli and Matt Van Dinther received their coveted Mount Gay jackets.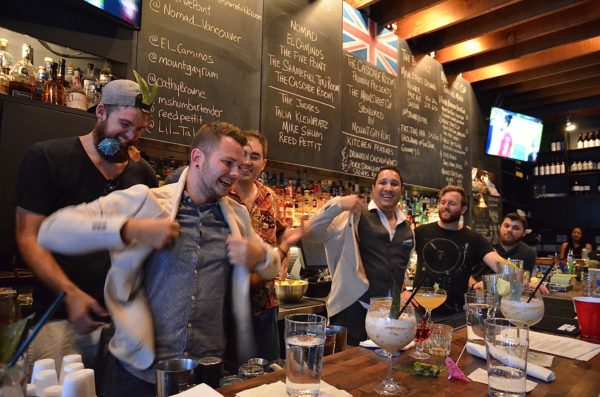 Meanwhile, the people spoke – and the winner of the People's Choice award went to Admiral Galen Linnett of the Cascade Room and his Horatio's Right Hook cocktail. The Main Street Cup will have a place of honour on their bar for the next six months until the next round.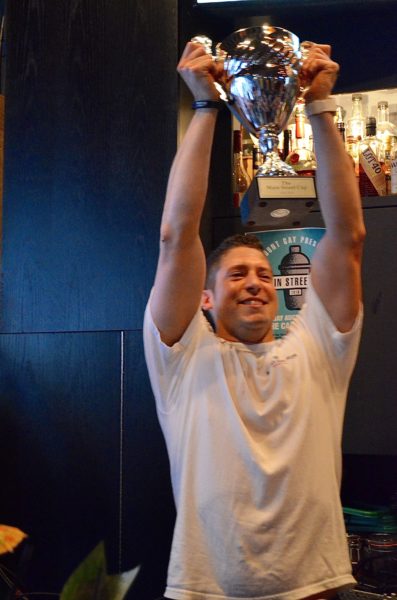 It was a great night of competition and camaraderie. I can't wait for Main Street Cup 2.0.
In the meantime, here's the Judges' Choice recipe for you to try.
The Alleyne Sling
60ml Mount Gay Eclipse Rum
15ml Port (Taylor Fladgate)
17.5 ml Lime Juice
22.5 ml Mauby Bark/Pastis Falernum Syrup
1ml Rootbeer Plum bitters (Bittered Sling)
Shake all ingredients, strain into a soda charger. Carbonate, pour over ice and top with crouched ice.
Garnished with tropical flower, mauby bark, toasted coconut chips & banana leaf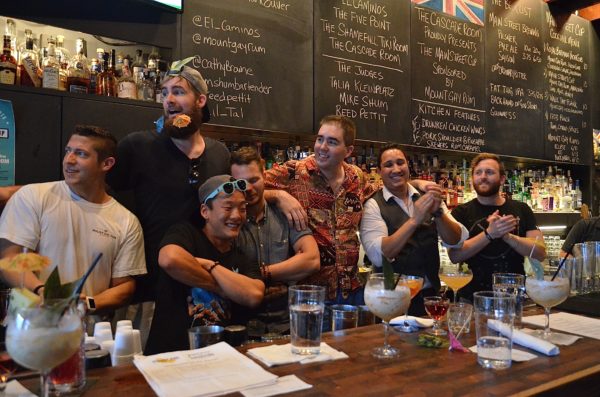 All photos by Cathy Browne. For more photos, visit the Main Street Cup Flickr page.