Third year's the charm for Vancouver's premier Northern European harvest festival
Wet Ape Productions and The Social Concierge proudly announce the third annual Harvest Haus, running September 29 – October 1 and October 7 – 9, 2016.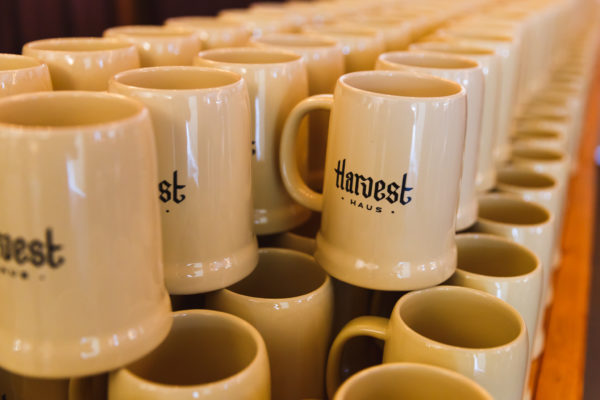 Over the course of two weekends, Queen Elizabeth Theatre Plaza will be transformed into the West Coast's largest Germanic-inspired cultural harvest festival, welcoming 1,200 revellers to nine seatings under the great Harvest Haus Halle tent.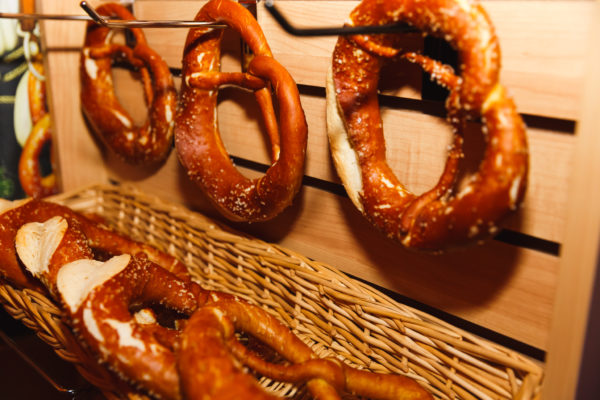 Beginning with a theatrical keg tapping by the Harvest Haus Bürgermeister, each four-and-a-half-hour event boasts a fully immersive atmosphere complete with medieval tomfoolery, swashbuckling swordplay by Academie Duello, live Bavarian brass oompah and favourite party hits by Vancouver's "Oktoberators" on the central stage and the return of internationally renowned DJ Erick Decks from Frankfurt, Germany.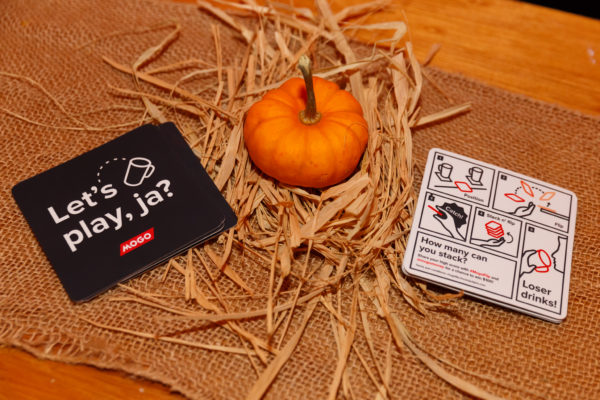 Guests will also enjoy European beers in authentic ceramic Bierkrug (steins) and specialty German wines at communal long tables. After working up an appetite on the dance floor or in the games room with giant Jenga or darts, everyone is invited to tuck into traditional Oktoberfest delicacies such as Spätzle, Brezen, Bratwürst, Schnitzel and Sauerkraut in the open-air Marktplatz (marketplace).
General Admission and VIP tickets range from $25 to $50 and will be available on Wednesday, September 7 at 10 am at www.harvesthaus.com. Partial proceeds to benefit Sole Food Street Farms' transformation of vacant urban land into artisan-quality growing plots.
Dueling Arts Closing Gala
On Sunday, Oct. 9, Harvest Haus will host the third annual Dueling Arts as its Closing Gala featuring an eight-man rapier tournament, sabering classes, live performances of selections from Vancouver Opera's upcoming Hansel and Gretel and an optional three-course feast with wine pairings. Tickets to the Dueling Arts Closing Gala are $35-$95 and will be available on Wednesday, September 7 at 10 am at www.harvesthaus.com.
Harvest Haus
Evening Seatings: September 29, 30 & October 1, 7, 8: 6 pm to 10:30 pm
Dueling Arts Closing Night Gala: October 9: 6pm to 11pm
Afternoon Seatings: Saturday, Oct. 1 & 7: 12 pm to 4:30 pm
Der Brunch: October 9: 12 pm to 4:30 pm
Location: Under the Harvest Haus Halle at Queen Elizabeth Plaza (West Georgia St. at Hamilton St.)
Tickets available at www.harvesthaus.com beginning Wednesday, September 7 at 10am:
•General Admission Afternoon Seating: $25
•General Admission Evening Seating: $35
•Harvest Bürgermeister VIP Afternoon Seating and Der Brunch: $40
•Harvest Bürgermeister VIP Evening Seating: $50
•Dueling Arts Closing Night Gala: $35 to $95 (VIP includes three-course dinner and wine pairings)
•König Paket (Includes Season's Pass to all Seatings + 2 VIP Seatings + Gold-plated Stein + Lederhosen/Dirndl): $275
•Corporate Rates available for groups of 12 or more
SOCIAL MEDIA
Facebook: /HarvestHaus
Twitter: @HarvestHaus
Instagram: @HarvestHaus