Harvest Haus returns for its third year to bring Munich to Vancouver. If you have always wanted to experience Oktoberfest in Germany but never had the chance to, then this is the right event for you.
From the moment you walk in, Harvest Haus celebrates everything around this old European festival.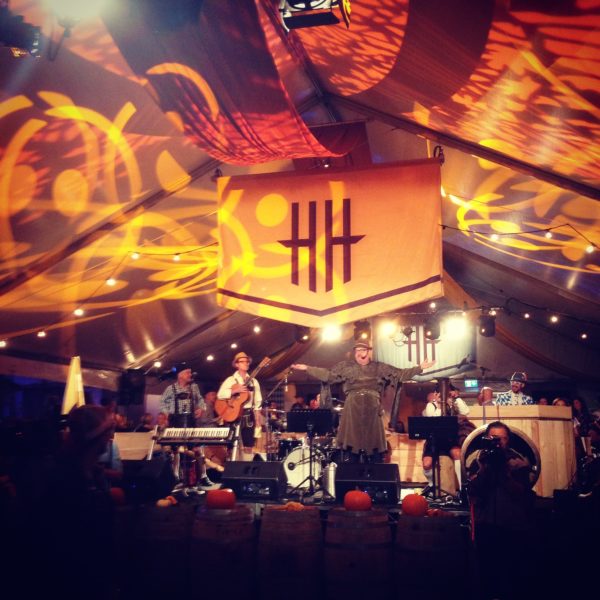 The evening starts off with a theatrical performance welcoming the crowd to Harvest Haus and finally kick off the evening with the keg tapping.
This two week event runs until Oktober 9th and is held at the Queen Elizabeth Theatre Plaza.
Everyone is encouraged to wear their lederhosen and dirndl to join in on the festivities.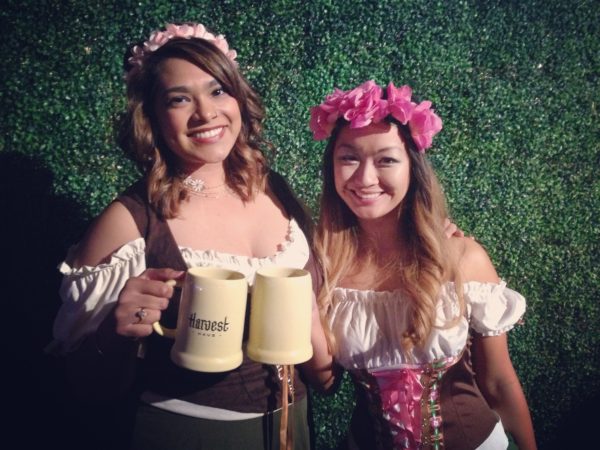 When it comes to food, various vendors will be serving pretzels, bratwurst with sauerkraut, mini charcuterie boards and delicious German soups. Don't forget to buy the German pizza also known as flammkuchen.
The Marketplatz is open to everyone attending and the vendors will only accept payment in "Gulden" which is the official Harvest Haus currency.
1 Gulden is equivalent to 2 Canadian dollars.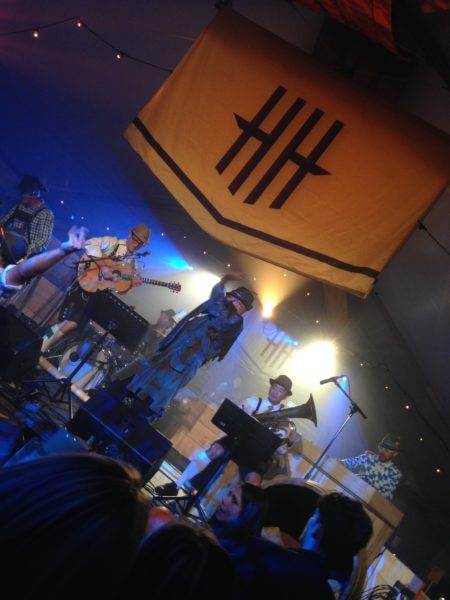 Harvest Haus 2016 finally ends on Oktober 9th with the return of The Duelling Arts. The Duelling Arts promises to take guests on a journey through the Renaissance Victorian Era. You may also choose to indulge in a 3 course Victorian inspired menu designed by Savory Chef Foods.
If you only wish to view the sword fight tournament, gates open at 8:00pm.
Tips to ensure you get the most out of Harvest Haus this year
Purchase your tickets in advance on the website to avoid waiting in line. Most seatings are selling quickly.
Wear a lederhosen or a dirndl and immerse yourself in this wonderful festival. If you don't have one not to worry, there is  gift shop at the Marketplatz or better yet purchase it ahead of time on the online store.
Save time and purchase "Gulden" in advance on the Harvest Haus store online.
Attendees are only allowed to drink from the traditional ceramic stein, which is available to purchase for $8 CAD or rent for $1 CAD.
Harvest Haus is produced by the Social Concierge and Wet Ape Production agencies. For those of you that may not know The Social Concierge Agency puts together events like the highly anticipated Diner en Blanc and Dinner by Design. Wet Ape productions are best known for founding outdoor music festivals such as Centre of Gravity and the Keloha Music and Arts festival.