There something magical about the art and science of the cocktail. And when a dozen of the most talented and creative mixologists compete to put their own spin on the revered Whiskey Cobbler cocktail, it's an event to remember. Presented by Droski/Turner and The Social Concierge in support of Variety – The Children's Charity and hosted by Cocktail Director Alex Black of Nightingale, the 4th Annual Deighton Cup Cocktail Jockey Mixology Competition was a winner from start to finish.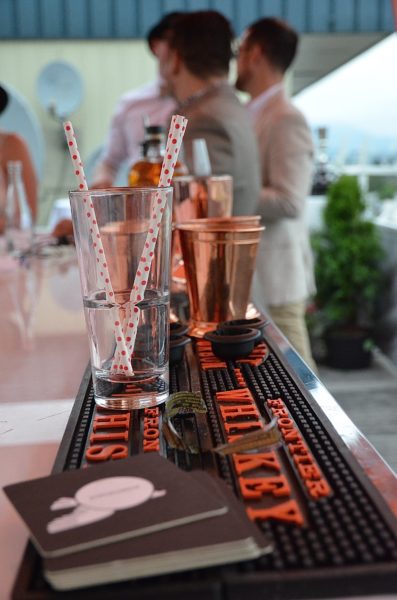 First, a glimpse into the inspiration for this year's event.
The Whiskey Cobbler cocktail first appeared in the world's first cocktail recipe book, Jerry Thomas' 1862 Bar-Tender's Guide, AKA The Bon-Vivant's Companion. The ingredients of the traditional cobbler were simple – 1 tsp powdered sugar,  2 oz Bulleit Frontier Bourbon, and slices of orange or pineapple for garnish.
What the competitors created from this simple template was nothing short of stunning. The judges – two-time winner and Supermarine bartender Sean McGuigan, Robyn Gray, head bartender at Prohibition at the Hotel Rosewood Georgia, Shaun Layton, bar manager, Juniper Kitchen & Bar, and Joel Virginillo, Diageo Canada Reserve Spirit Consultant – had their work cut out for them.
Here's the star-studded lineup.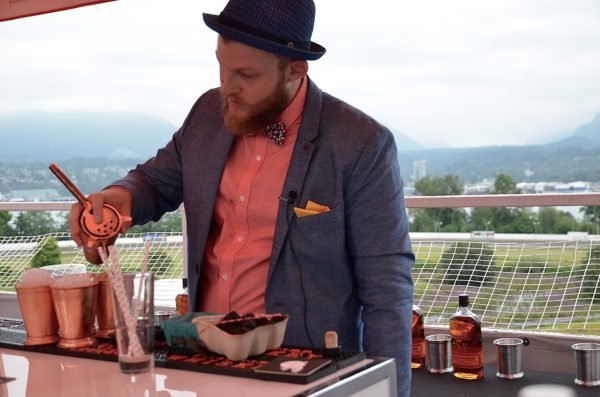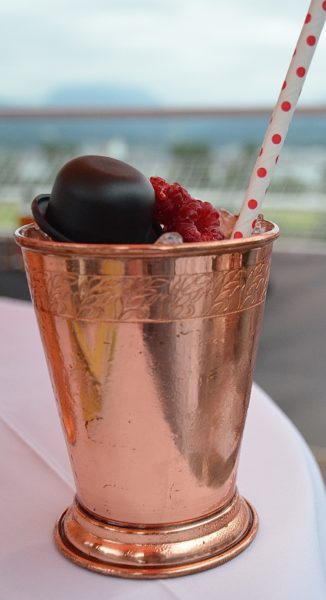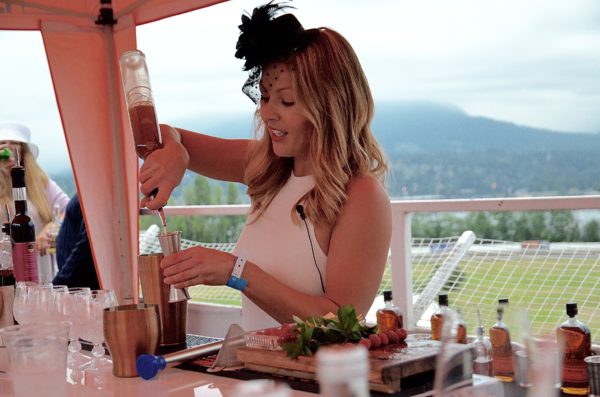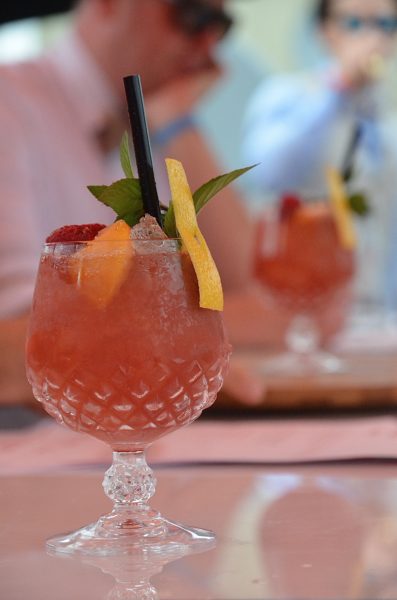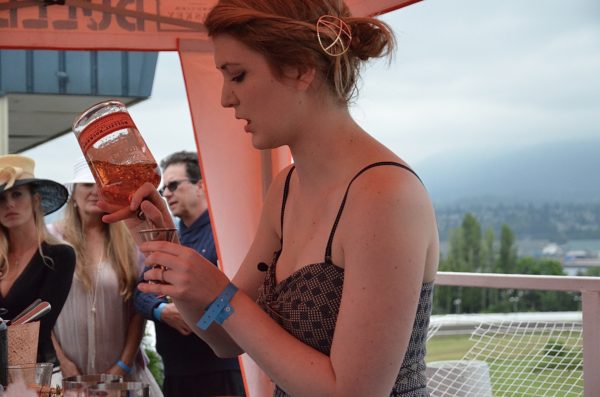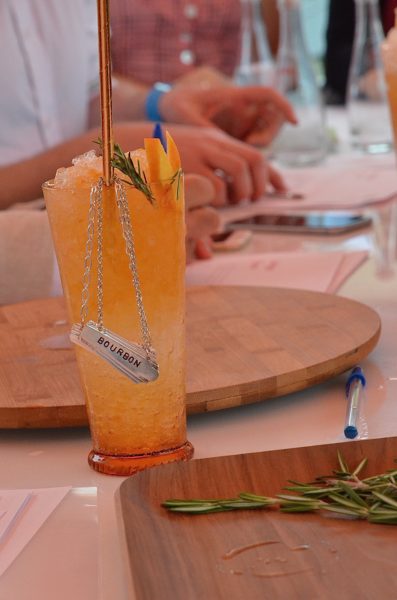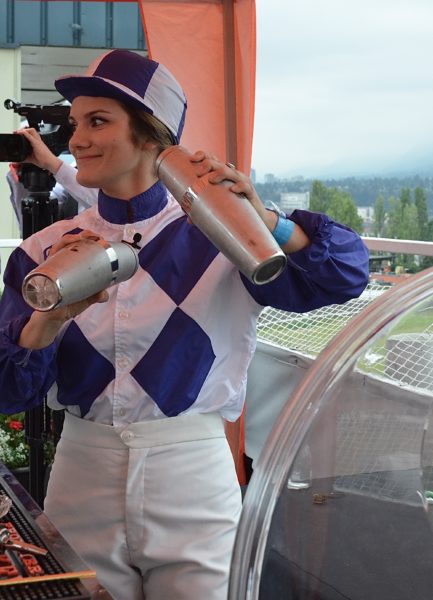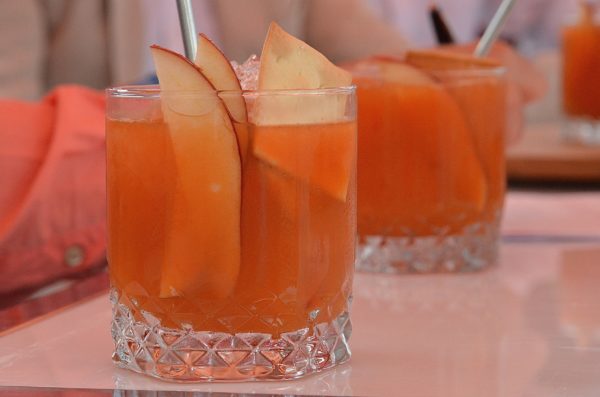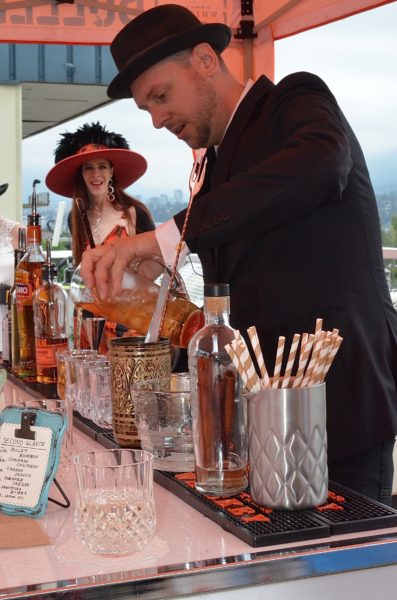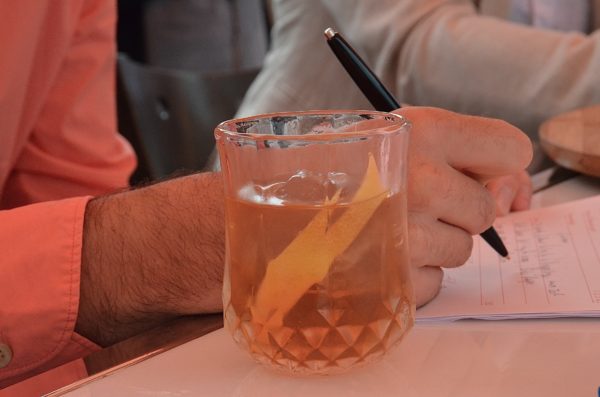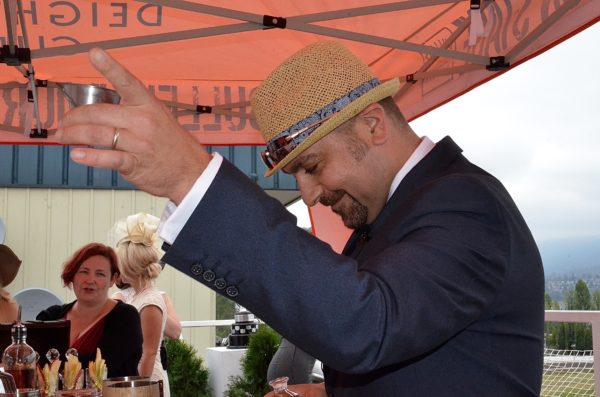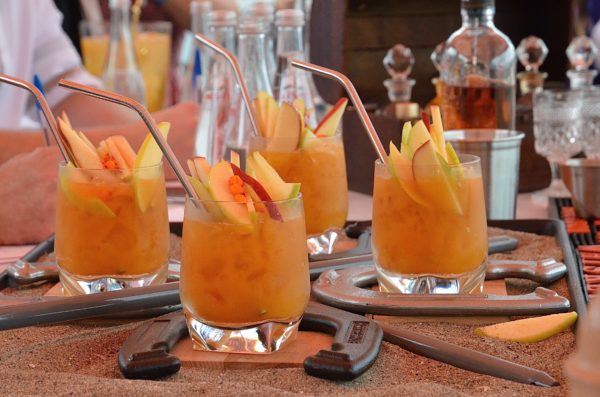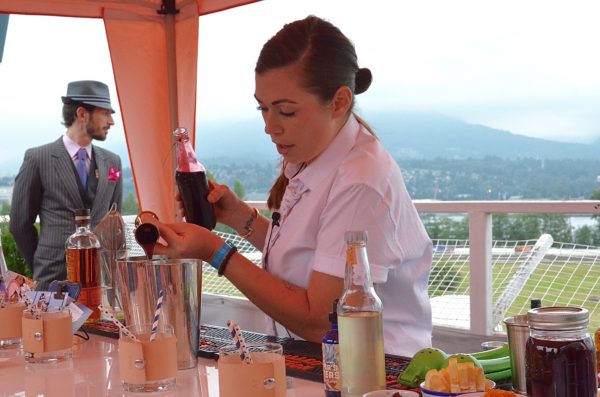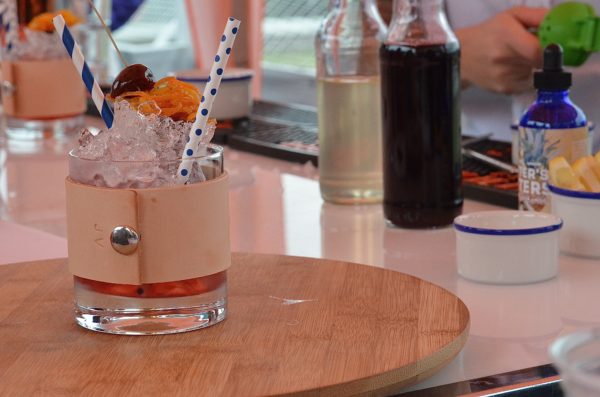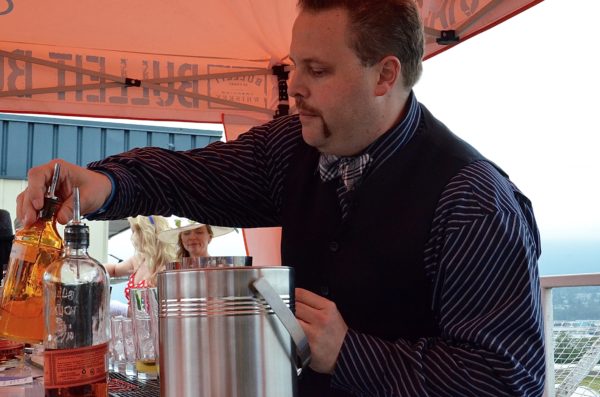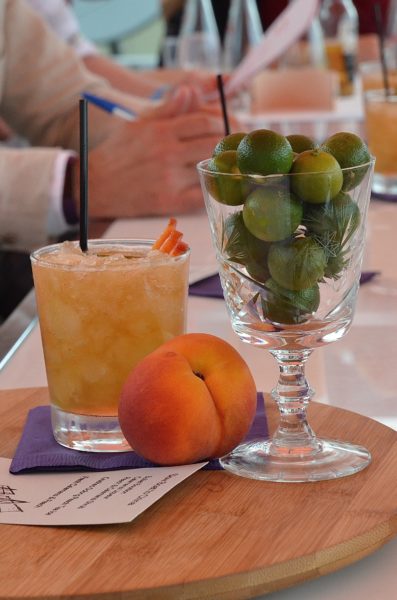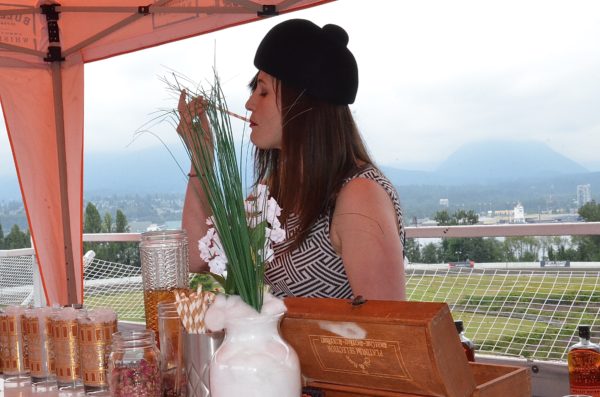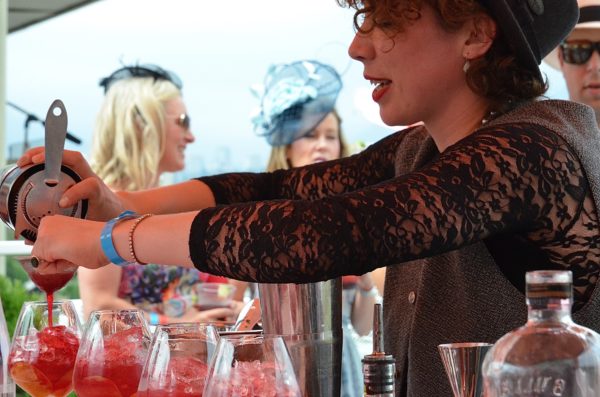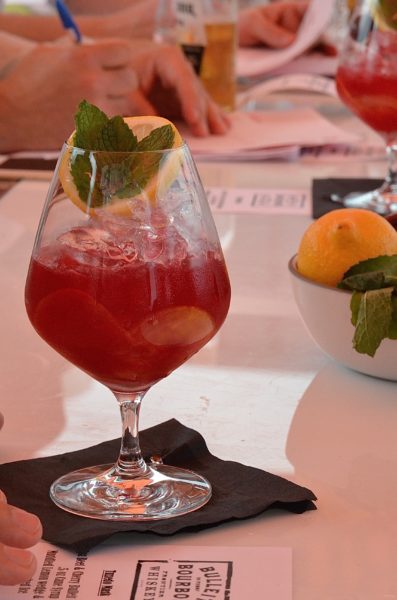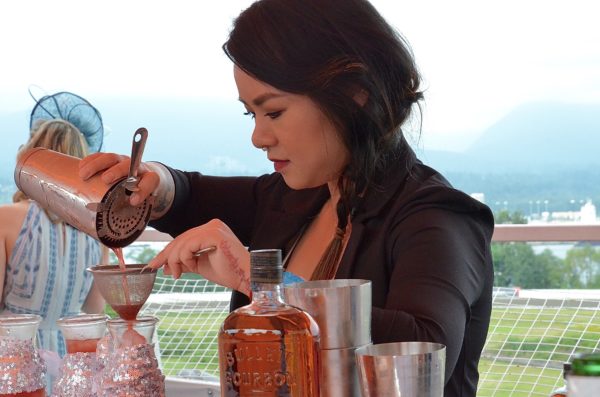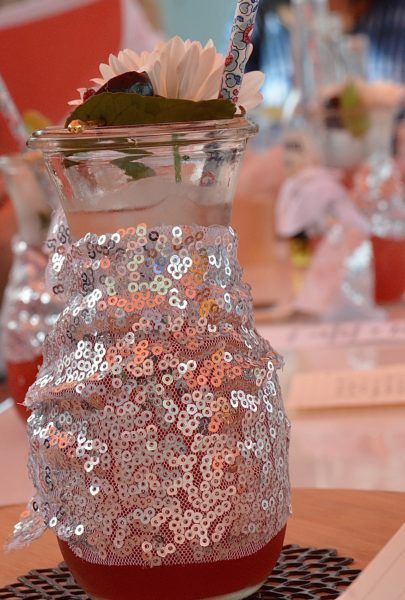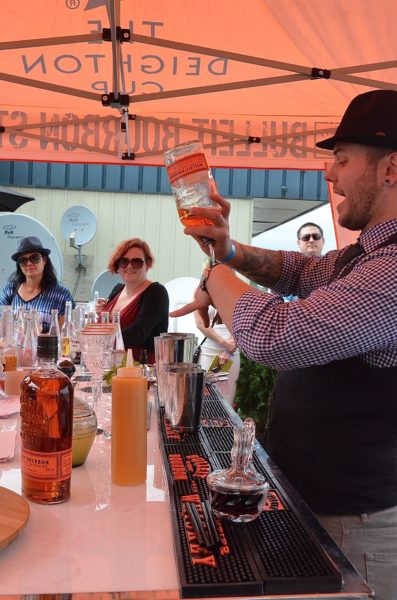 And at the end of the day, who won the bragging rights, the coveted Boothby Julep Trophy and $1,000 cash? Congratulations, Royal Dinette's Kaitlyn Stewart, who revelled in her win, and drank from the trophy. Hat tips also go to runner-up Katie Ingram, and fastest competitor, Jayce Kadyschuk.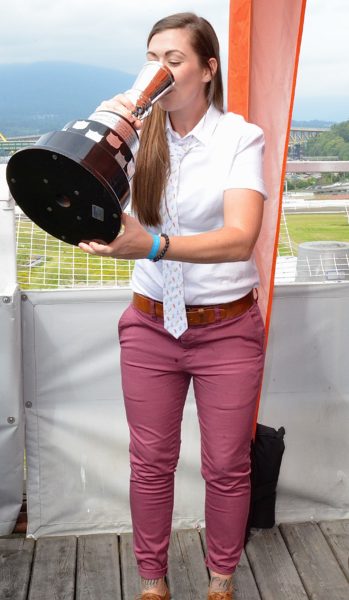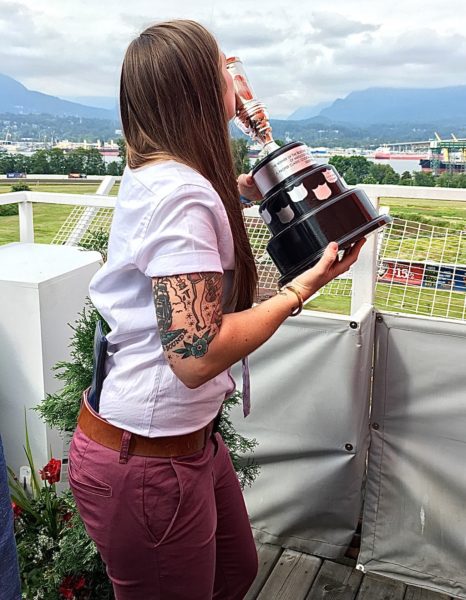 And here, for your enjoyment, is Kaitlyn's winning cocktail, the Bojack Horseman. Cheers!
'Bojack Horseman' Cocktail
Ingredients:
1 ½ oz Bulleit Bourbon
½ oz House Milk Liqueur
¼ oz Okanagan Cherry Shrub
1 lemon wedge
Pinch of smoke salt
1 dash Ms. Betters Bitters Pineapple Star Anise bitters
Method:
1. Combine ingredients and shake for 10-15 seconds.
2. Strain over crushed ice in a rocks glass.
Making the milk liqueur:
Ingredients:
Equal parts vodka to white sugar to whole milk (preferably organic)
Method: Combine all ingredients into a mason jar or jug. Let stand for ten days at room temperature, mixing once a day. On the tenth day, use a fine mesh strainer lined with a coffee filter to carefully transfer the liquid contents into a clean, empty jar. Repeat this step until the extracted liquid (milk liqueur) is translucent. Finished product will be good for six months.
Making the cherry shrub:
Ingredients:
1 parts red wine vinegar
2 parts of fresh cherries (pitted and halved)
1 part sugar
Method: Combine cherries and vinegar in a jar and allow to sit for 2-3 days in the refrigerator. After this time, transfer the cherry-vinegar mixture into a saucepan and add sugar. Simmer the mixture on low heat, lightly macerating the cherries until the sugar fully dissolves. Strain the liquid (shrub) from the mixture, adding a pinch of salt. Once cool, keep refrigerated.
For a complete collection of the Deighton Cup Cocktail Jockey Mixology Competition, visit this Flickr page.