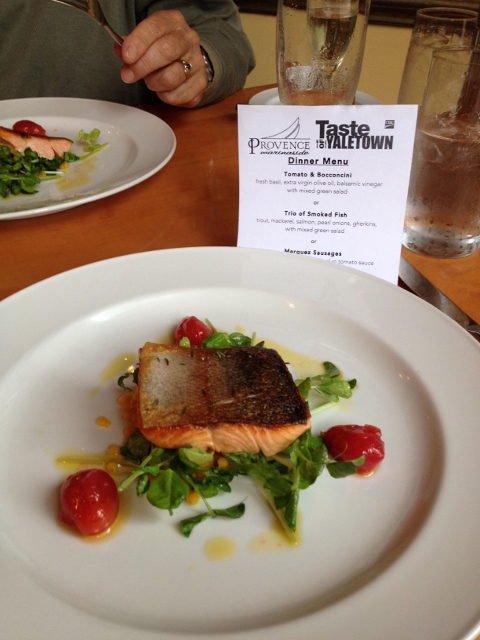 As residents of Interior BC, my husband and I jumped at the opportunity to preview the 10th Anniversary of Vancouver's Taste of Yaletown (#TOY2014) for a "big city" experience. However, I have to say that even when we lived in larger cities, staycations offered the biggest bang for the buck in a retreat from the daily work world.
Imagine perching at a stylish boutique establishment such as the Opus Hotel and making it home while you explore the chock-a-block amenities of its Yaletown neighbourhood. From the minute you cross the threshold, the team at the Opus Vancouver address your every need. "Would you care for a glass of wine while we check you in?" offer the staff on the registration desk. "Or would you prefer a Mimosa or some water?" After that brief and divinely civilized process, you settle into a cosy and well-appointed space with features that stretch further than what you might expect in finer rooms. Think beyond getting access to free high speed WiFi to being provided with an iPad preloaded with tons of local information that you are allowed to take from the room for your explorations during your stay. It's like having the Lifestyle Concierge accompany you to steer you in the right direction without intruding on your privacy.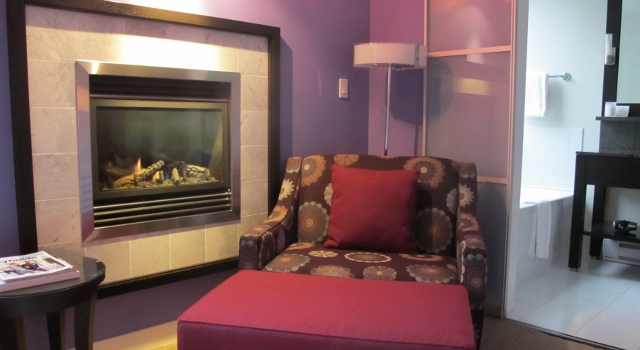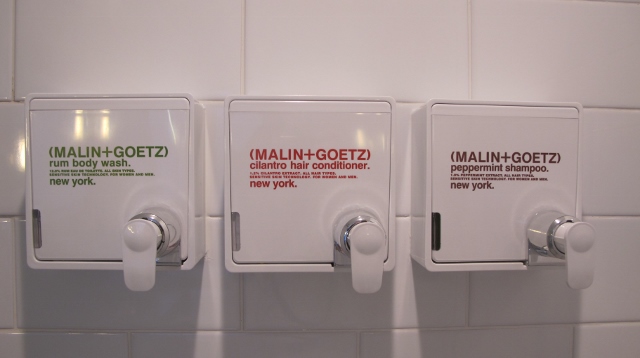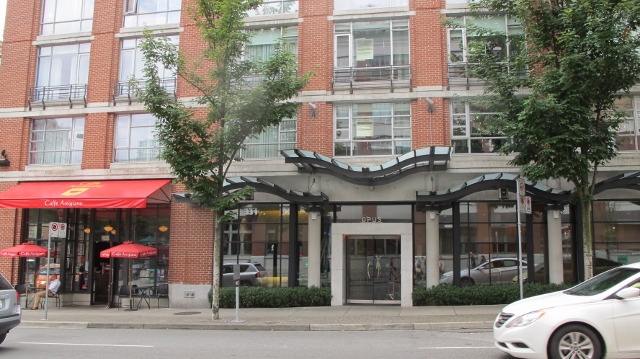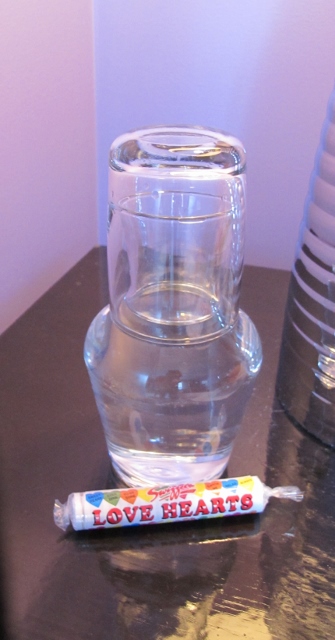 Chic Yaletown has a glorious array of cool restaurants, sidewalk cafes, bars, spas, yoga studios, galleries, exercise facilities and boutique shops, all within an easy stroll from Opus. And if you want to venture further afield, it offers complimentary mountain bikes and cruisers and luxury car service within the downtown. Thanks to Reckless Bikes, just a couple of blocks down Davie by the seawall, we toured the waterfront shared cycle/pedestrian pathway past parks and classy residential apartments and did a loop around Stanley Park. What a great way to build our appetites for the #TOY2014 preview!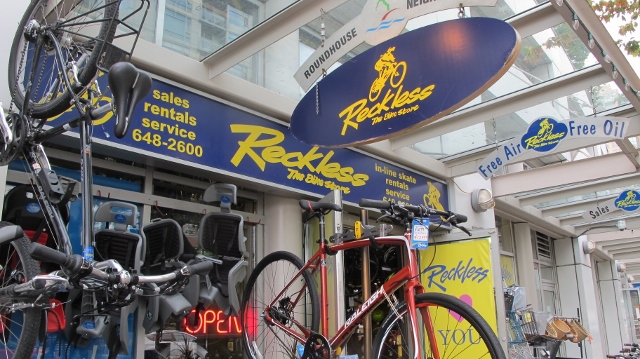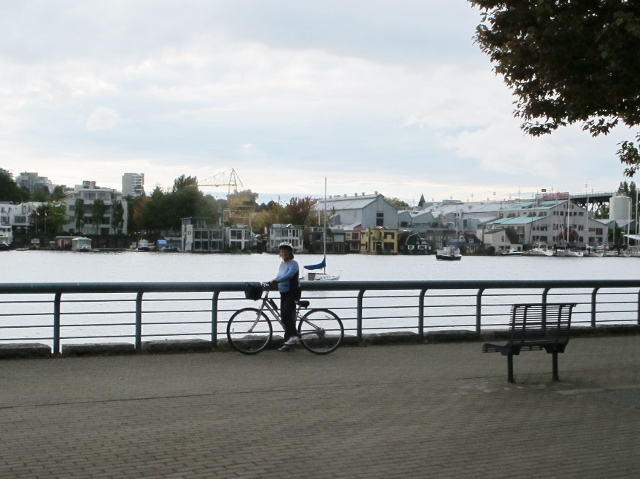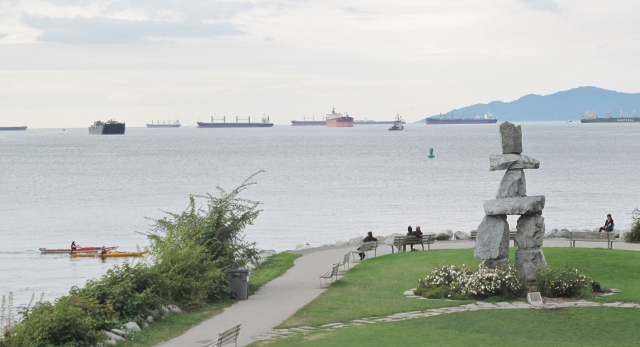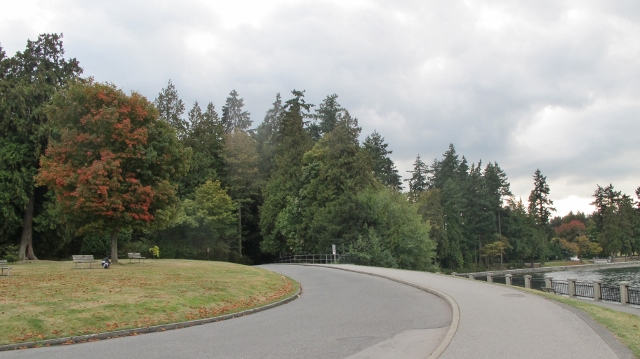 This year's milestone event presented by the Yaletown Business Improvement Association (YBIA) runs from October 16 to 30 and features 26 Yaletown restaurants. In keeping with their tradition, participating restaurants will donate a portion of their profits from TOY in support of long-time charity partner, The Greater Vancouver Food Bank. While supporting an important cause, you get to indulge in a host of creative menu combinations at set prices of $25, $35, and $45 for both the lunchtime and dinnertime scenes designed by the innovative chefs and restaurateurs of Yaletown.
As Annette O'Shea, YBIA executive director, points out, "Yaletown is home to some of the city's best chefs, many of whom see Taste of Yaletown as a time to showcase their creativity." She adds that it is the second year of increased freedom for the chefs so incredible growth in the diversity of the menus is anticipated. "The public will have so many new and delicious options to discover over the two weeks in October."
Our sneak preview started at lunch at Minami, which echoes the pioneering footsteps of sister restaurant Miku to present the Aburi style or flame-seared technique to Vancouver's flourishing sushi scene. Traditionally trained Japanese chefs elevate seasonal and regional ingredients with Ocean Wise seafood options through cutting edge techniques to create a new style of cuisine. Minami offers an extensive sake list highlighting a selection in its sake tasting flights. It has its own exclusive house label sake by Yoshi No Gawa called Aburi Ginjo, which is light and clean with soft vanilla tones. We found it the perfect complement to Minami Zen, a Japanese hinoki lunchbox with miso soup, four selections from the kitchen and the chef's choice five-piece signature aburi sushi. There's a good list of other wines and beer that pair with sushi and an equally creative cocktail lineup. For dessert, we licked up our serving of delicate house-made ice cream.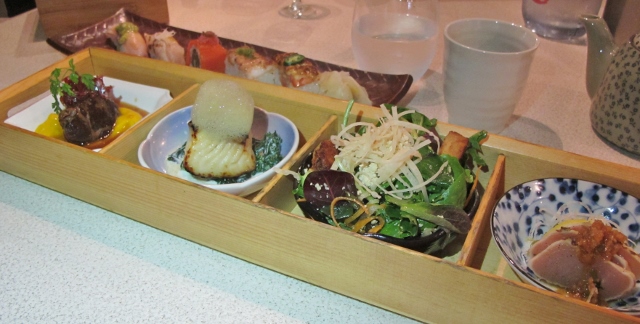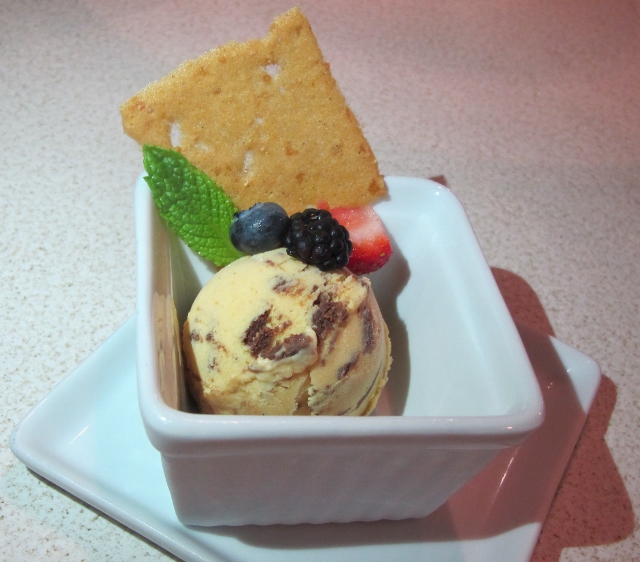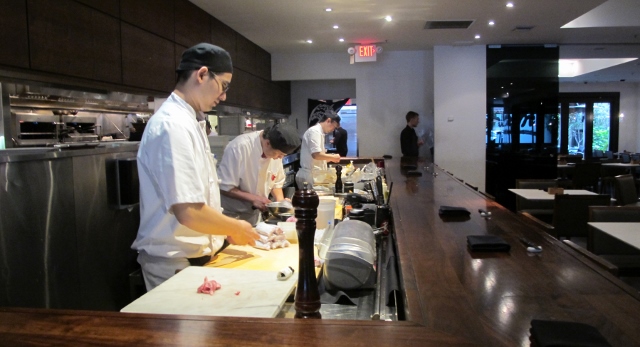 The weather, too, provided a bit of an October preview. Between grey skies and rainy drizzle, the sky cleared and we watched the dance of folks snapping up patio seats to relax in the mild temperatures and then scrambling inside for cover. The moisture only served to heighten the beauty of the fall colours and intensify the tones of the flowering shrubs that softened the urban environment.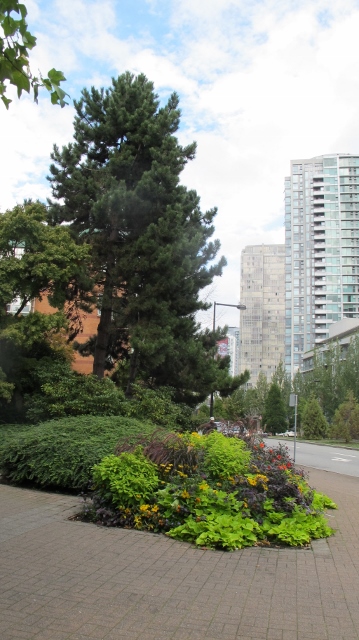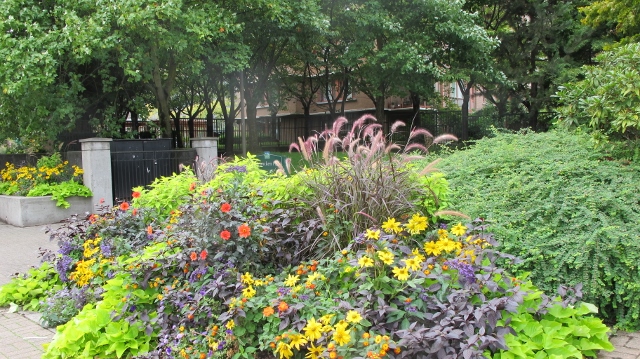 We enjoyed dinner family-style at La Pentola della Quercia located at the Opus. Here place yourself in Chef Lucais Syme's care to savour rustic Northern Italian-inspired cuisine. Think classic Italian bread with Spanish olive oil, intricate antipasti such as Pacific octopus carpaccio, handmade scrumptious pasta like Spaghetti Bolognese and nose-to-tail meat and fish entrees, for example, Sablefish, chanterelles, fennel and grilled scallions. Among its awards, La Pentola captured the Gold Wine List Award in the Vancouver International Wine Festival 2014. Wines highlight the diversity of Northern Italian varietals and showcase the best of British Columbia's as the ideal accompaniment to the "alla famiglia style dining". Traditional desserts are offered although we opted instead for the fine cappuccino. Heading up the cocktail program is Martin Corriveau whose collaboration in the kitchen on house-made bitters and syrups is evident in the imaginative spirit-forward creations. Try his take on a classic like the Negroni or any of his delectable cocktails.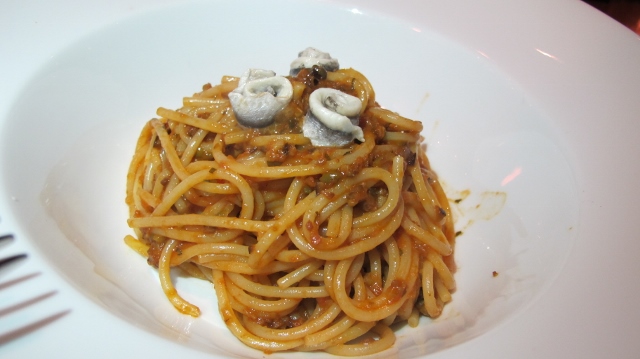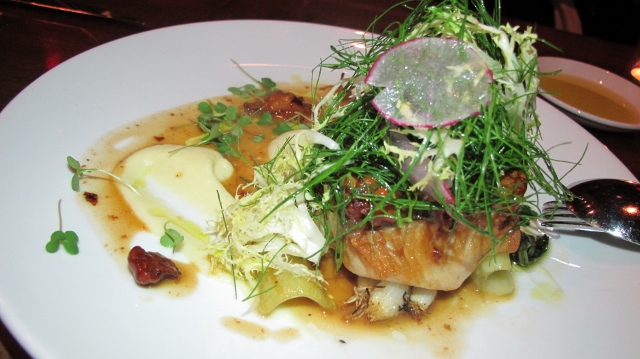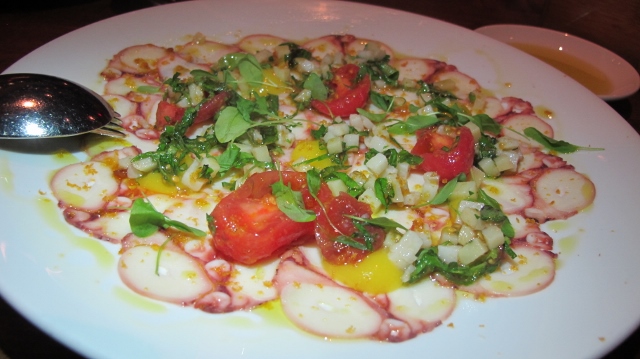 For a little nightlife, we headed to the Yaletown Brewing Company (YBC), lauded as Vancouver's "original and best Brewpub". Built in 1994 in the former warehouse district of Yaletown, YBC was an important part of Yaletown's transformation to the trendy district it is today. Always conceived as a true neighbourhood pub, it remains a bustling hub for visitors and residents alike. You can opt for the restaurant, patios or lively pub complete with a pool table, fireplace, televisions and viewing window to see into the brewery. That night we bellied up to the bar where there were eight craft beers on tap from which to choose. We particularly enjoyed the Scottish 80 Shilling Ale and the Wrath of Khan porter. Every Thursday is Cask Night and a creative version of one of the brews that has been cask-conditioned is tapped at 4 pm. And if you find one you'd like to take away, YBC has a growler program.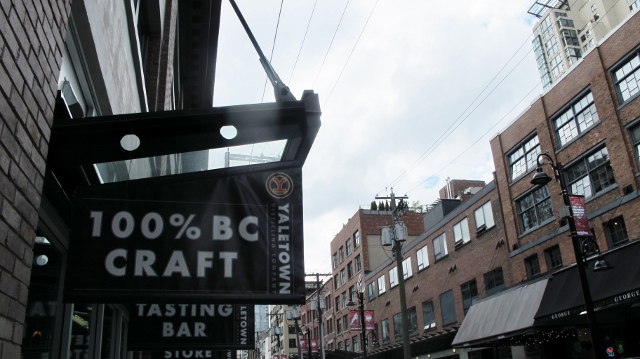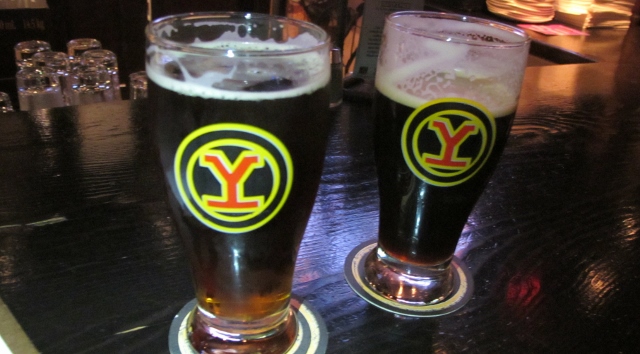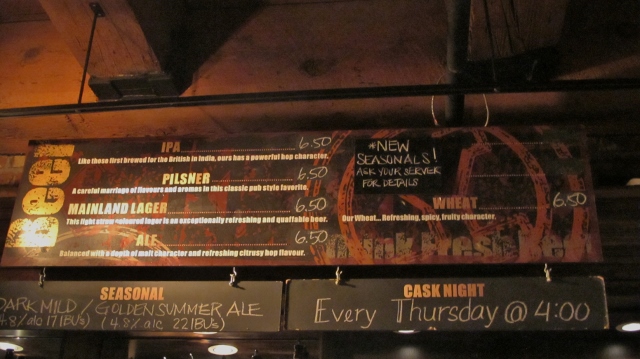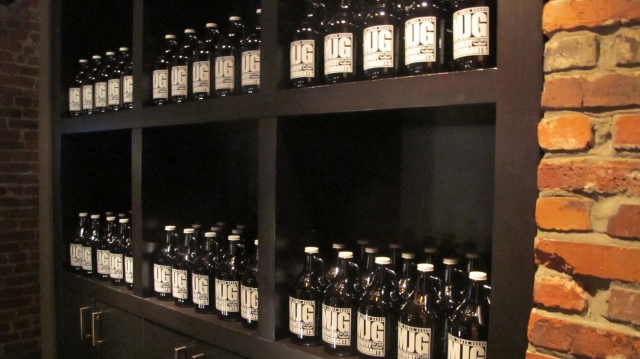 A staycation is the ultimate way to explore #TOY2014, hanging out over a number of days to experience many of the limited time menus and other amenities in Yaletown. However, with the Canada Line's Yaletown station and other transportation options, it's convenient to zip in and out for lunch or dinner. What better way to brighten up the last couple weeks of October than channeling your inner European style and breaking up your day with a lingering multi-course lunch? Or how about rallying your office mates for cocktails and dinner after work for the ultimate gastronomic teambuilding exercise?
Speaking of exercise, if you do plan to stay, the Opus offers a 24-hour fitness centre to ward off those calories. To keep things in balance, the neighbourhood has a number of yoga studios and I can highly recommend Westcoast Hot Yoga. If you feel like getting dolled up, there are many salons and spas in the area. I relaxed totally as the skilled team at Yaletown Nails Spa gave me a manicure and pedicure.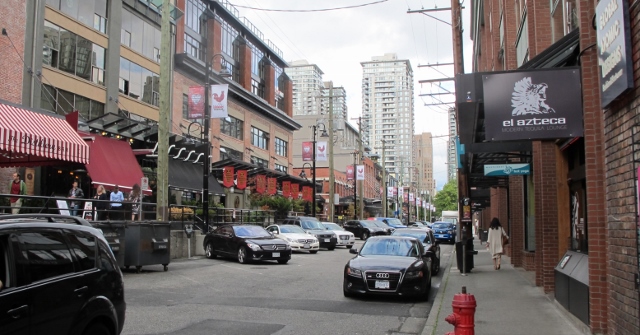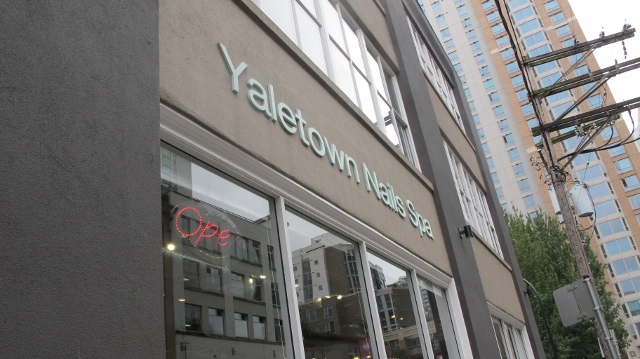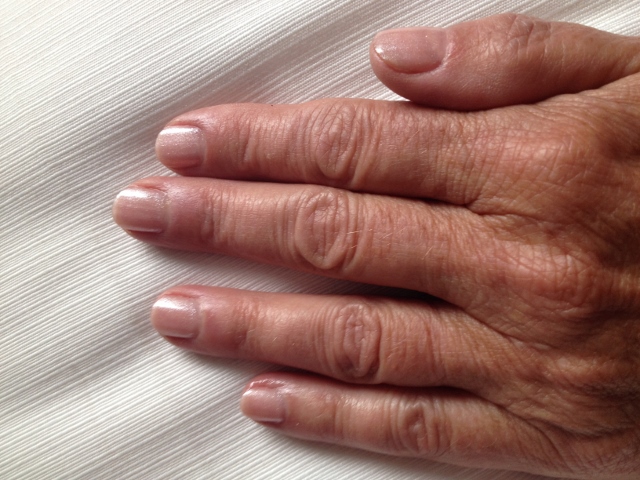 You'll want to hit Provence Marinaside with your appetite in tact because Chef Jean-Francis comes by his French culinary skills naturally as a native of Marseilles and son of acclaimed Chef Suzanne Quaglia of France's Le Patalain. Located in Yaletown on the seawall with a view of the adjacent marina, Marinaside is a wonderful place to settle into for people watching on the patio or in the dining room itself. With its focus on seafood, you'll want savour every morsel as you delve into its wide selection of fish and shellfish. We started with a lovely flute of Prosecco, a basket of fresh baked French bread and wisely surrendered to Chef's suggestions. While participants at #TOY2014 will have choices to make, we sampled smaller portions of the menu including mixed green salad, trio of smoked fish, Tomato & Bocconcini, Merguez Sausages, Lois Lake Steelhead, Bouillabaisse, Duck Confit and Belizian Prawn Open Ravioli. You can't go wrong with any of your selections although I will declare the perfectly crispy skin and the savoury flavouring of the Duck Confit was the finest I've ever had! While I know the desserts will be divine, we didn't sample them because we were seduced by Marinaside's inventive Caesars. I couldn't resist the Mediterranean with vodka, house made salted rim garnished with a prawn, olive, pickled onion, pepperoncini and a spicy bean. My husband had to have the West Coast with vodka, tangy lemon pepper rim, smoked salmon rosette, cucumber slice and a dollop of horseradish. They were both outstanding and almost a meal in themselves.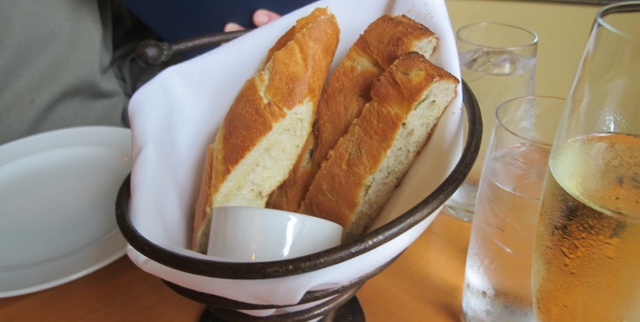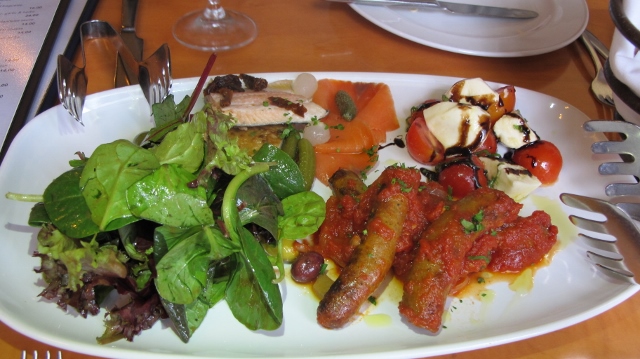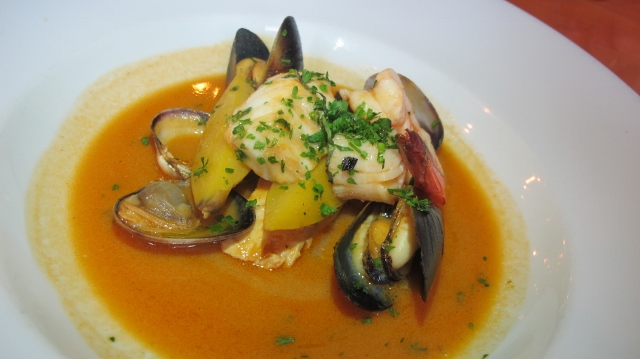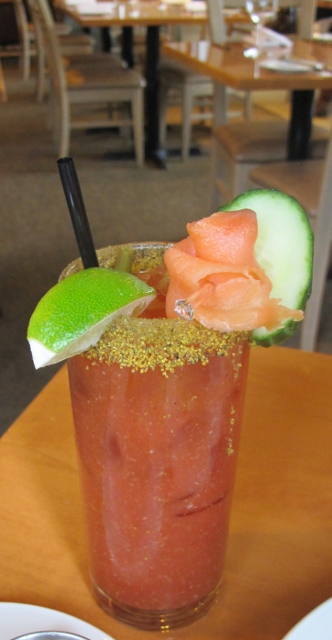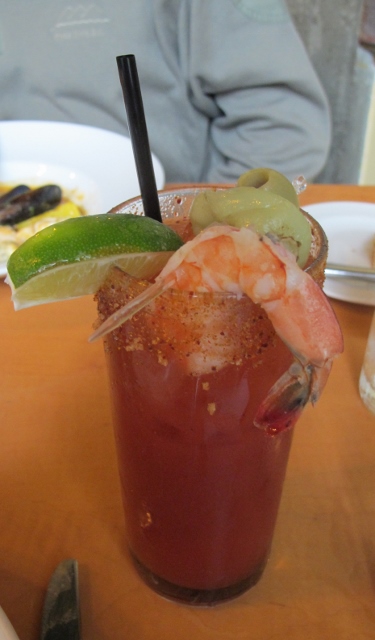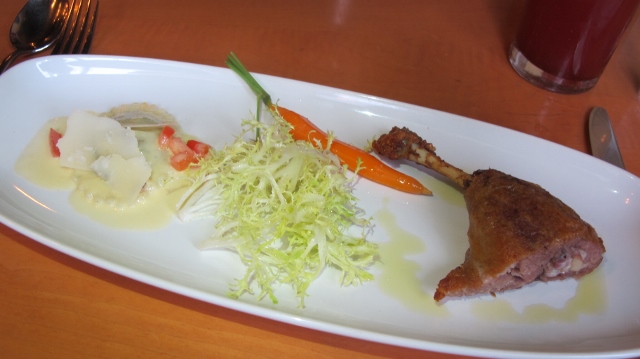 The assortment of breakfast spots from which to pick during your stay is plentiful. We headed to JJ Bean Coffee Roasters and its track record of sourcing the highest quality green coffee and roasting the beans itself in small batches. Pair one of its artisan cappuccinos with its own bakery items baked fresh daily in its cafés. There's something comforting about oozing warm chocolate chip pecan cookies with coffee. I noted JJ Bean has gluten-free friendly muffins, one flavour available daily.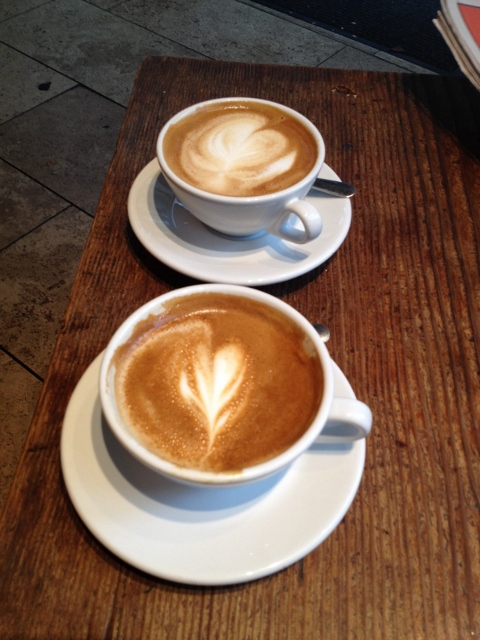 As I relive our preview in writing it down, I'm salivating and there's little doubt we're hooked on the area and Taste of Yaletown. We'll just have to make a return engagement to #TOY2014. The toughest test will be deciding the menus and restaurants in which to partake! Make your reservations soon.
The list of participating restaurants for Taste of Yaletown 2014:
Bistro Sakana
Brix Restaurant and Wine Bar
Cactus Club Café
DD Mau
Distillery
George Ultra Lounge
Glowbal Grill
Good Wolf Kitchen and Bar
Hamilton Street Grill
Hapa Izakaya
Honjin Sushi
La Pentola della Quercia
Minami Restaurant
The New Oxford
The Parlour
Provence Marinaside
Raw Canvas
Salad Works
Simply Thai
Society
Urban Fare
Urban Thai Bistro
West Oak
Yaletown Brewing Company
Yaletown L'Antipasto
La Terrazza
For menu details from each, please visit www.yaletowninfo.com. YBIA invites you to join in on the conversation online using the official Taste of Yaletown hashtag: #TOY2014