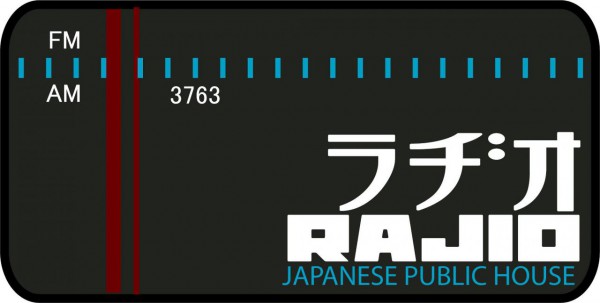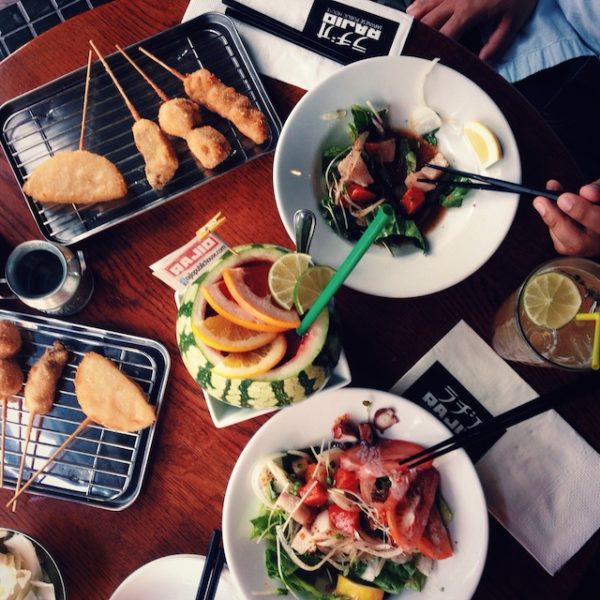 Rajio Public House is a Japanese izakaya "hidden" in Point Grey. Partnering with VanEats.ca, my partner and I had the pleasure of enjoying their tasting menu. Turn On the Rajio. As the sister restaurant of Suika and Kingyo, once you step into the restaurant, one glance at the menu and you can see the similarities. Of course, Rajio has it's specialties and as a regular at Suika, it's nice to visit a place that feels familiar but has a new taste. Focusing on kushikatsu, which literally means "skewered meat", their take is a more Osaka-feel to you usual izakaya in Vancouver.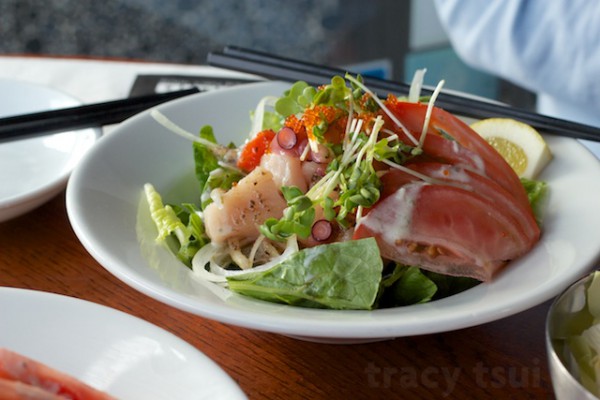 First on the tasting menu was the VANEATS Sashimi Salad. The Chef's omakase sashimi with crisp romaine lettuce tossed in kalamata olive soya dressing topped with tobiko. Salads are usually an amazing starter where this one did not disappoint. The sashimi was fresh and the lettuce was crisp. The light dressing had a slight citrus tang along with a touch of creaminess from mayo and sesame oil. The balance between flavours was fantastic…the only "down side" was that the salad was quite large for an appetizer, but I'm not complaining!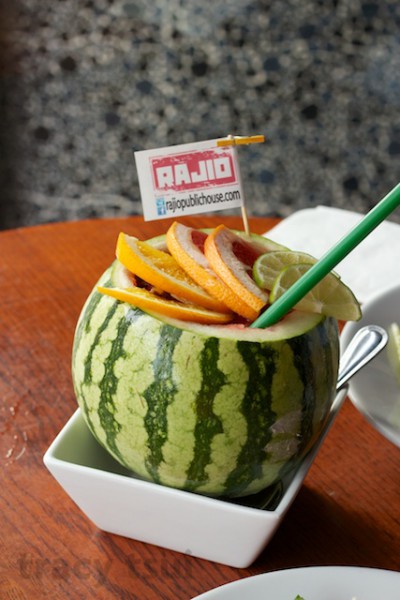 Along with our salads, I ordered the kids fruit punch. Gin would have been nice but seeing as I have stopped consuming alcohol, doesn't mean you should! Served in a mini watermelon, it's filled with sprite, fruits and watermelon chunks.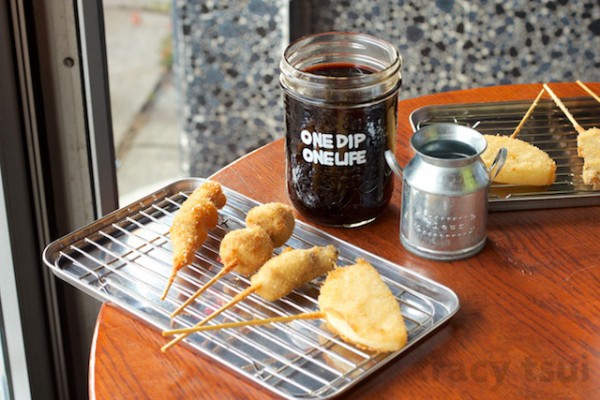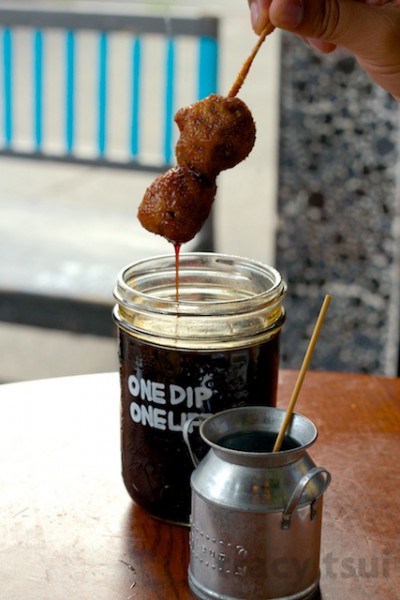 With quick service, our table started to fill up with plates. Up next was the Kushikatsu, as mentioned earlier, a Rajio's House specialty. Given to us were four skewers: onion, oyster, chicken meatball, and chicken. Their usual menu has others but these were the chosen few. Accompanied to the kushikatsu is their homemade katsu dipping sauce consisting of mainly tonkatsu sauce. With it's sweet flavour, it brings out the sweetness of all the skewers and the key is to only dip once so it doesn't become soggy, as well, nobody likes people who double dip. Spit shouldn't be the secret ingredient.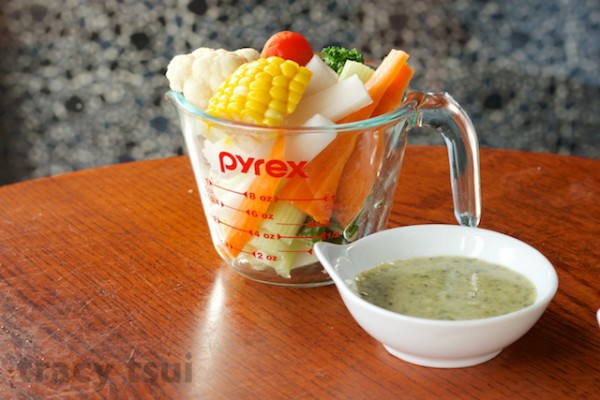 I love that they offer so many vegetables! Our next plate was their bagna cauda, fresh veggies with an incredible dipping sauce made from garlic, anchovy, olive oil and sweet Japanese white miso. A refreshing twist on an Italian classic. This was my favourite dish. The vegetables are raw but the savoury creamy texture from the dipping sauce was phenomenal. Salty but slightly sweet from the white Kyoto miso, it was a fantastic in-between and palette cleanser. You can't really taste the anchovy but it offers a great "umami" taste that offers great contrast.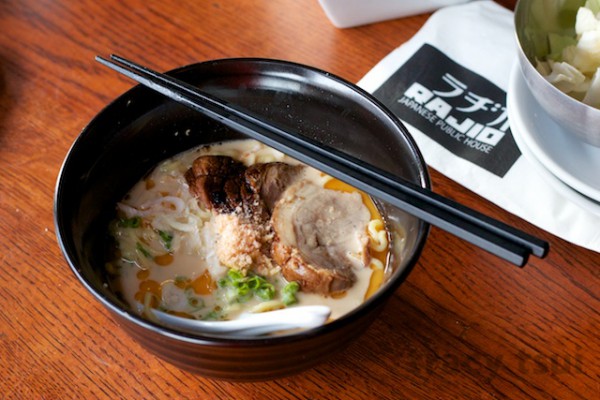 Finally the last dish was their Heavenly Ebi Ramen. With tender ramen in deep-golden shrimp broth, embellished with slices of cha-shu pork & shrimp infused garlic oil. Using whole shrimps the make the broth, it isn't your usual shoyu (or light) ramen. This ramen is a little heavier but has an amazing shrimp and seafood flavour. The cha-shu pork melts in your mouth and if you enjoy fatty pork, this would be it.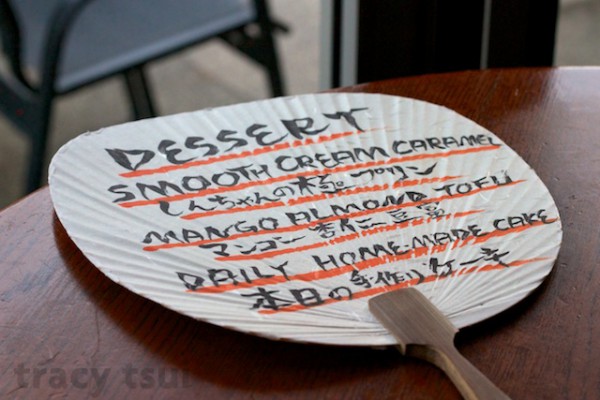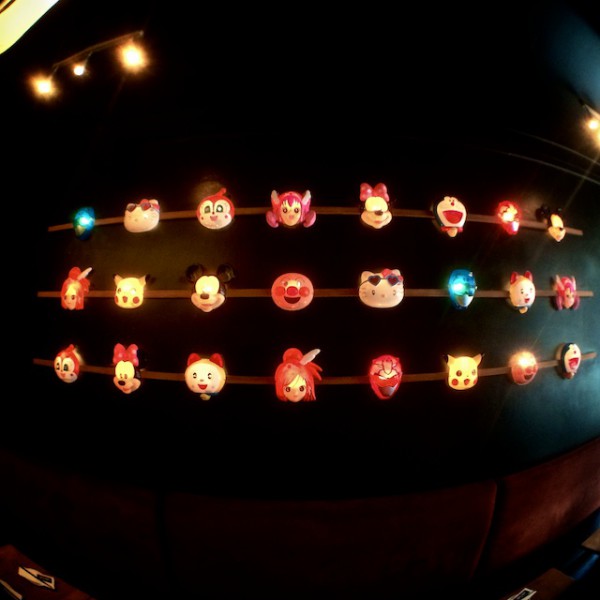 For $20, this tasting menu is very much worth every penny. This hidden gem seems like a fun place for small parties and it's different from the usual izakaya. Turn on the Rajio tasting menu goes from September 15 to November 12, 2014. You can buy dining packages at VanEats. Try to make a reservation beforehand and make sure you hashtag your photos! #TurnOnTheRajio