One of the most popular events of The Deighton Cup is back, and it's adding a modern twist to a traditional – and in its day, revolutionary – cocktail.
The 4th Annual Cocktail Jockey Mixology Competition, presented by Bulleit Frontier Bourbon, will get guests shaken and stirred as 14 of the BC's top bartenders compete before an all-star judging panel to win bragging rights, the coveted Boothby Julep Trophy and $1,000 cash! The competition will see the province's top bartenders create the ultimate modern expression of a traditional Whiskey Cobbler — a concoction of powdered sugar, Bulleit Frontier Bourbon and fresh fruit.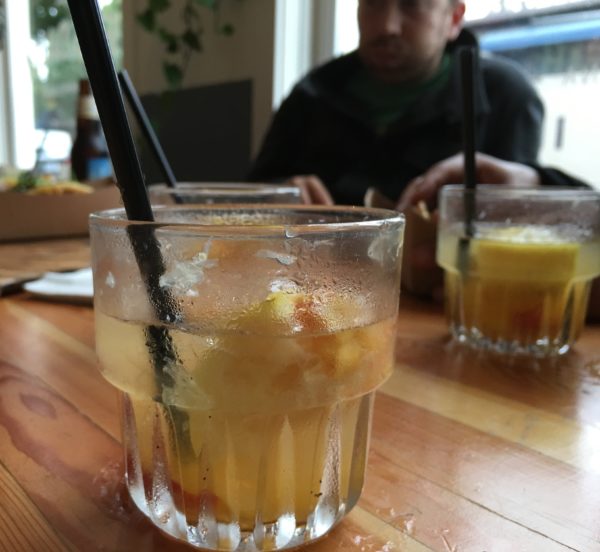 The Competition will take place at the Hastings Grandstand Skybox Patio overlooking all the horse racing action from 12pm to 2pm. There will be an additional $250 Speed Prize for the fastest bartender in the top six.
"The Cobbler was an old-fashioned drink by the time Jerry Thomas got around to writing about it in his 1862 Bar-Tender's Guide," says Nightingale Head Bartender and Deighton Cup Cocktail Director, Alex Black. "While very easy to make, the challenge is to make it visually pleasing by decorating the glass with fresh fruit after the ingredients are mixed.
Judging the Competition are:
Sean McGuigan Two-time Cocktail Jockey champion, Bartender at Supermarine
Robyn Gray Head Bartender, Prohibition at the Hotel Rosewood Georgia
Shaun Layton Bar Manager, Juniper Kitchen & Bar
Joel Virginillo Diageo Canada Reserve Spirit Consultant
And putting their unique spin on the classic Cobbler are:
Jayce Noal Clive's Classic Lounge (Victoria),  Katie Ingram UVA Wine & Cocktail Bar, Lauren Maxwell Chambar, Dave Mott The Oakwood Canadian Bistro, Olivia Povarchook Juniper Kitchen & Bar, Shane Ely The Granville Room, Keith Hofmann Reflections: The Garden Terrace, Justin Taylor The Cascade Room, Kaitlyn Stewart Royal Dinette, Danielle Jeckel RauDZ Regional Table (Kelowna), Tristan Ley The Vancouver Club, Matt Van Dinther Nomad, Katie McDonald Pourhouse, and Carolyn Yu Freelance.
The Cocktail Jockey Mixology Competition is presented by Droski/Turner and The Social Concierge. Admission is a $55 Cocktail Jockey upgrade to the Deighton Cup General Admission ticket. For more information, visit The Deighton Cup website, www.deightoncup.com.
THE TRADITIONAL WHISKEY COBBLER COCKTAIL
—
Recipe from the world's first cocktail recipe book, Jerry Thomas' 1862 Bar-Tender's Guide or The Bon-Vivant's Companion
1 tsp Powdered Sugar
2 oz Bulleit Frontier Bourbon
Slices of orange or pineapple for garnish