New shop featuring 'Oddities, Trinkets and Scientific Interests' now open on Main Street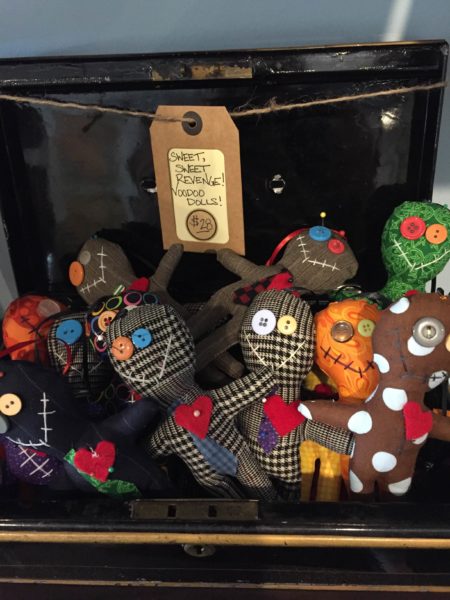 Ever wondered whether a voodoo doll could help you take revenge on your impossible boss? Have you lately been seized by an impulse to snack on crickets? Do you find yourself in sudden need of a smudge stick – or a sea horse? You'll be delighted to hear that Vancouver's most eclectic street now features a rabbit's warren of the strange and enchanting in This Monkey's Gone to Heaven.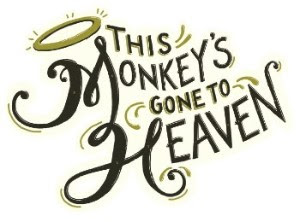 'Oddities, Trinkets and Scientific Interests' pack the shelves of this wacky wonderland at 3957 Main Street, where stuffed real mice appear to play the bagpipes, "wet taxidermy" breathes life into everything from baby rats to enormous snakes, and adults find themselves longing for crayons as they thumb through crazy colouring books aimed specifically at them. You'll also find an array of bugs on sticks whose size you never even thought possible.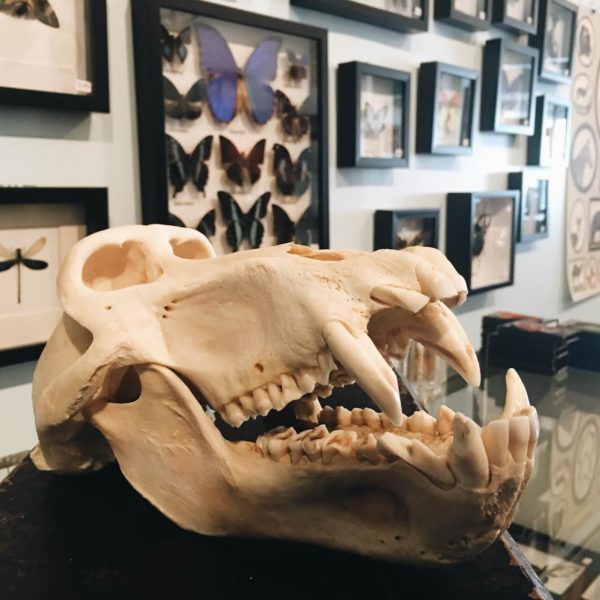 "Everyone needs a little weird in their life," says Rachel Zottenberg, who co-owns the shop with David Duprey and Tanya Ebach – all three from Eastside Arts & Entertainment. "Collecting these things, there's a special energy attached to them. It's not some mass-produced prepackaged product. Everything has a story and every item is unique."
"I can't wait to meet all the people that are as into this fun stuff as I am," says Ebach.
Inspired by the natural sciences, the new curio shop offers the adventurous city-dweller a magical collection of eclectic kids' toys, vintage garden gnomes, animal bones, jewelry, books, art and incense from around the world. Shopping for yourself or a friend? Consider a replica of a torso that can be ransacked for organs. What about a metal piggy bank cast from real live pigs, a stuffed squirrel, or a knitted version of a dissected frog?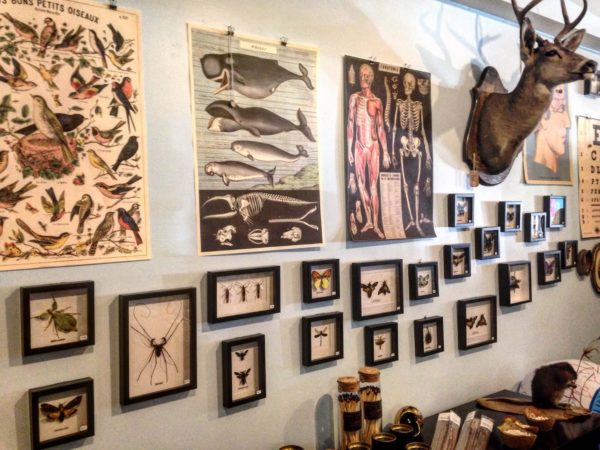 Ebach loves the store's vast, beautiful and exotic array of ethically sourced framed and mounted insects, ranging in price from $40 – $400.
"I've always had a deep affection for all things weird, and a fascination with the natural world," she says. "I love the idea of conservation through preservation and I've always had a unique collection of preserved specimens and curiosities of my own. I'm psyched to finally be able to make my dream a reality, and I look forward to making all things peculiar available for all the people of Vancouver."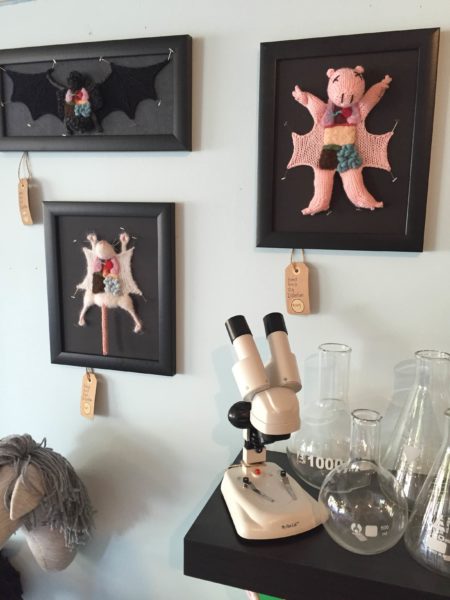 Zottenburg, who has a background in antique and curatorial art, recommends the edible insects – both the crickets and the ant-based sweets.
"Listen, bugs are the protein of the future," she says, excitedly pointing out the chocolate ants. "I think those are my favourite thing because… chocolate."
This Monkey's Gone to Heaven
3957 Main Street, Vancouver, BC
Monday – Saturday 11 am to 6 pm + Sunday 12 to 6 pm