As a young country singer, Lisa Nicole prides herself on her authenticity and writing lyrics that people can relate to. When I caught up with the musician, we chatted about how she first fell in love with the country style, and how she continues to grow as her own artist.
A winner of the Artist Development Project from the BC Country Music Association, Lisa Nicole's future is looking bright. As she takes off on her Canadian tour in support of her new EP, Come Find Me, the singer promises to share her stories of love and heartbreak with us. Find Lisa in your town this September!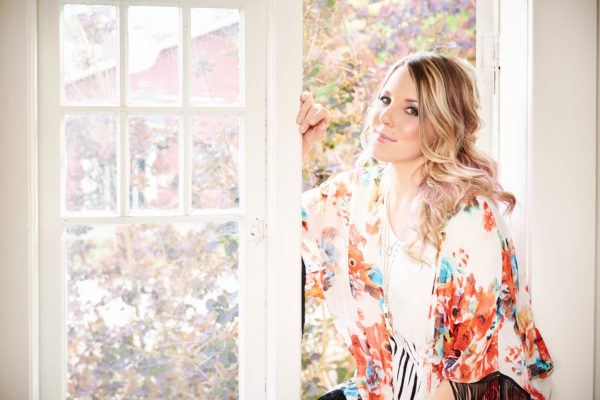 Samantha Fabro: Could you tell me a bit about what it was like growing up in Castlegar? How did that influence your sound and your lyrics?
Lisa Nicole: Well I grew up in Castlegar, which is a really small town. I find that for me, I'm a real country girl because I grew up hunting and fishing and camping. And I grew up in a real country family. There's a lot of country singers that have never gone hunting or fishing, but they write and sing about it all the time. So I feel like it's more unique for me, because I come from that.
So would that be what got you into country music initially? Or was there other inspiration?
Well my parents always had CMT on the TV. And whenever we would go driving or go to get firewood, we'd always have George Straight on or Martina McBride. So there's always been country music in the house.
In terms of how you write your own songs. Are they usually somewhat biographical? Are they fictional? How do you go about that process?
Generally they tend to be from personal experiences. That's what I like to write about the most. But I'll also throw in lyrics and themes that will make a song relatable to everyone. But I will also write fictional songs.
 
I noticed you also put out a Christmas album as, to my understanding, was your second big release. What inspired you to do that?
Well I actually put out just one [Christmas] song. It was "O Holy Night." I was in the middle of promoting my EP It Got Ugly, but I really liked the song, and wanted to put out a Christmas song, so I did. It's one of my favourite Christmas songs- it's really beautiful and traditional. I'm obsessed with Christmas [laughs]. I'm hoping to release another soon.
Well you have a new EP coming out. It's called Come Find Me. Can you tell me a bit about what we should expect from that? What was it like making the album?
Yeah, this EP is really a story of the last three years of my life. I have songs that, y'know, I went through heartbreak, and a break up, and I've got a cheating song on there. And I've got songs where I fell back in love again. There's a happy summer country love song. So three stories of me growing up as an artist in the last three years.
There were some difficulties and there were some things that were easier, because I have self-released in the past. So, I've got a good handle on how to do it. But then I also added more things to my plate, just to be more creative with the release – social media pursuits and things like that.
You're on a tour now, I believe you just embarked on a Canadian Tour. From what I've read about you, you've played across Canada before. Is there any city you're most excited to perform in, or to go back to?
You know what's funny? Some of the small town shows are really fun. So, I get a little bit excited for those ones. The show that we're playing tonight is in Cabri, Saskatchewan, which is a town of 400 hundred people.
Wow.
Yeah, last time we played there, I was doing a Taylor Swift cover ("I Knew You Were Trouble")… the people sang out in goat screams in the middle of the song. It was part of this online "goat edition" [on YouTube]. The men even bought my pink tops for sale and wore them. So we're playing there again tonight. Sometimes the smaller shows are awesome. I'm also really excited for Ottawa and Toronto – and London because I'm doing CCMA week, so that will be a lot of fun.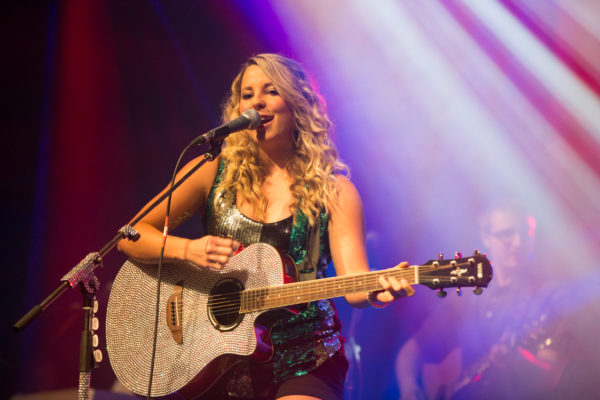 That will be exciting! I know you have won some awards in the past, and you also won an artist entrepreneurial program in Toronto. Can you tell me what that was like?
Yeah, so I won [the BC Country Music Association Artist Development Project], and I performed at the last awards show, followed by the trip to Toronto in the artist entrepreneur program. That was three and a half months in the middle of the cold winter in Toronto. But it was career changing for me and I feel very grateful to come out of it. I had a great mentorship with the record label there.
So I know we talked about you growing up experiencing the "country thing," but what would you say makes you stand out, either sound-wise or lyric-wise from all the other country music that's out there today?
Well I do pull a lot of my influences from Carrie Underwood and Miranda Lambert… They are Southern singers. I kind of have this influence of a Southern sound in my voice – that twang. So I've kind of been focusing on stripping that back a bit and really focusing on my voice and who I am as an artist. I like to sing about real life stories and like I said, my songs really come from my real personal experiences. I'm truly a country girl. I feel like I am very authentic that way.
Lisa Nicole's new EP, Come Find Me, is out on Tuesday September 6th. You can find the album on iTunes, or on her website http://www.lisanicolemusic.com
Don't forget to follow this rising country singer on Facebook, Twitter, Instagram and Snapchat @LisaNicoleMusic