If you're a classical music enthusiast in search of a refreshing change from the widely performed operatic classical and romantic repertoire, you quite possibly found yourself at Christ Church Cathedral this past Friday evening. An authentic display of traditional baroque instrumentation joined by world-class soprano Amanda Forsythe, Early Music Vancouver prepared an engaging program of Handel and His Rivals. The seasons premier event was clearly no secret to a sold out, enthusiastic Vancouver audience who were well received by a night of virtuosic orchestral and operatic music.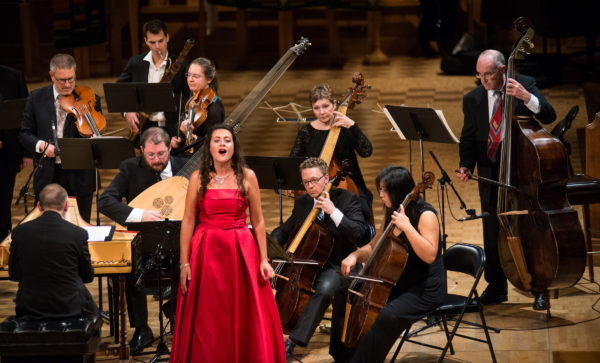 The Christ Church Cathedral was well suited for the event, seating a large but yet intimate audience. If you were like myself, arriving just moments before the concert's beginning, a seat at the back didn't provide an acoustic disadvantage. The Pacific Baroque Orchestra directed by Alexander Weimann began the performance with a cheery three-part Sinfonia before introducing the star of the event, Amanda Forsythe. Focusing on Handel's operatic repertoire, Forsythe rose to the challenge of Handel's fast virtuosic writing with dramatic vocal leaps and altitudinous high notes. Her control was impeccable among the difficult scalar passages and her top notes filled the acoustics of the Cathedral. Her musicality and charismatic performance style was a delight to witness stripped down from a large-scale operatic production.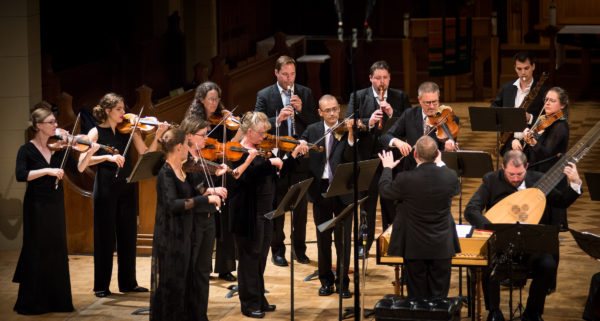 The Pacific Baroque Orchestra provided a strong interpretation of the music, often featuring chair violinist, Chloe Meyers, who seamlessly danced through the difficult solos. Performed on traditional or replicated Baroque instruments, the PBO managed to fill the hall with a light, blissful and most importantly authentic sound.
As a player or avid listener of classical music I would suggest taking a look at Early Music Vancouver's upcoming schedule. They have clearly made an effort to promote the performance of Baroque repertoire and have attracted world-class talent and a diverse audience.